The Best Portable Air Conditioners
Table of Contents
The heat of summer is always welcome after a long cold winter, but that doesn't mean we enjoy being stuck in a sweltering house. A portable air conditioner can cool your inside spaces day and night, and is a great solution for anyone who cannot use a window unit. Portable air conditioners are handy because they work anywhere and can be moved from room to room. Most are simple to set up with a hose that vents through a window and can be stored away easily during the winter.
Read more about the different portable air conditioners you can purchase online and make an informed decision when you choose one for yourself.
1. Editor's Pick: Danby DPA120B6WDB-6 Portable Air Conditioner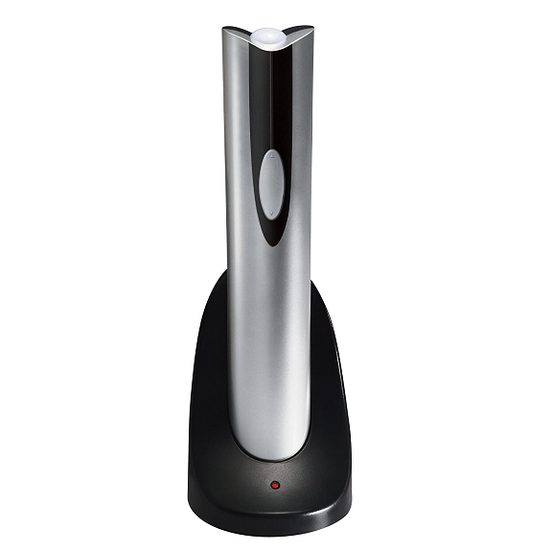 On castors for easy portability
Cools up to 550 sq. ft. of space
12,000 BTUs
24-hour programmable timer + comes with remote control and window and patio installation kit
Three-in-one design with air conditioner, fan and dehumidifier
Key Specs
| | |
| --- | --- |
| Brand: | Danby |
| Item Dimensions: | 33 x 43.5 x 73 cm |
| Weight: | 43.6 lbs. |
| Warranty: | 24 months parts and labour |
| BTU: | 12,000 |
The solution to some of life's little problems can end up being really easy to solve. Like when summer hits with endless days of 30-degree temperatures, turning your apartment into a steaming oven. For windows that can't accommodate an air-conditioning unit, this portable 12,000 BTU unit from Danby will turn your hot discomfort into cooling relief.
You don't have to be a keen DIYer to install this unit. Once installed, it can cool a room or space up to 550 sq. ft., which can include a living room, dining room, or large bedroom. As for portability, this unit doesn't disappoint. With four castor wheels, it's easy to move from room to room as needed, and its single-hose design that blows warm air outside is easy to move as well
The LED display and shine-through chassis makes adjusting settings effortless while the 24-hour programmable timer allows you to control when you want the unit to operate. This can reduce energy costs and help you save on your monthly hydro bill. And with its three-in-one design as an air conditioner, fan and dehumidifier, your comfort is maximized all summer long.
2. Best Runner Up: De'Longhi 3-in-1 Portable Air Conditioner, Dehumidifier & Fan
12,000 BTUs
Easy to install and has castors and handles for easy portability
Cools up to 450 sq. ft. with whisper technology for quieter operation
Three-in-one feature for cooling, dehumidifying and fan modes
24-hour timer + remote control + BioSilver filter
More expensive than other models
Key Specs
| | |
| --- | --- |
| Brand: | De'Longhi |
| Power Source: | Corded Electric |
| Weight: | 68.4 lbs. |
| Warranty: | Limited one year |
| BTU: | 12,000 |
Air conditioning is great to have in your house when the weather gets hot, but many models can be noisy, making it almost impossible to sleep while they are operating. The result is either a sweaty night of tossing and turning or being cool and staying awake.
We included this portable AC model from De'Longhi on our list for noise-sensitive sleepers who want to cool their bedroom and still have a restful night. This unit is equipped with Whisper Technology that cuts noise in half so the machine is less likely to disturb your sleep.
The 12,000 BTU is strong enough to cool up to 450 sq. ft., and also works as a dehumidifier and a fan. It is equipped with a BioSilver Filter to help prevent the growth of mold and mildew on the filter to reduce odours, as well as Real Feel technology that reduces temperature while controlling humidity. The no-drip feature automatically recycles condensation within the unit, reducing the chances of leaks.
Castor wheels and integrated handles make this unit easy to move around, and with its sensor touch panel and full-function remote control, you can adjust the operation and cooling levels from the comfort of your couch or bed. You can also set the 24-hour timer to turn the unit on or off.
3. Best All-Purpose: Frigidaire GHPC132AB1 Cool Connect Portable Air Conditioner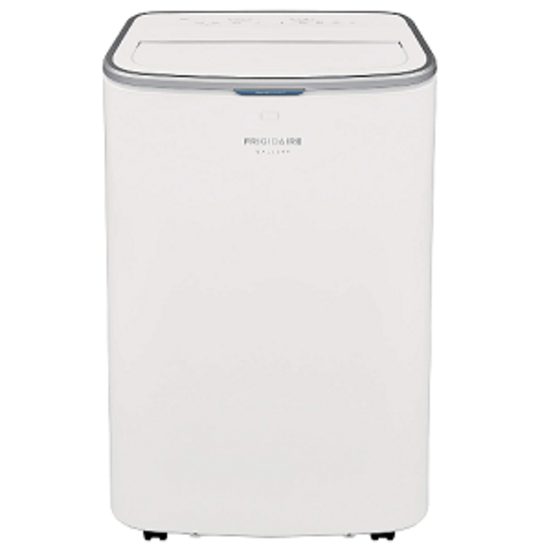 13,000 BTUs
Cools up to 600 sq. ft.
Remote control + Frigidaire app lets you control setting from afar
Clean air ionizer + Washable filter
Continuous drain operation
May be too big for some spaces
App only works with Alexa and Google Assistant
Key Specs
| | |
| --- | --- |
| Brand: | Frigidaire |
| Model: | GHPC132AB1 13,000 BTU Cool Connect Portable Air Conditioner with Wi-Fi |
| Item Dimensions: | 42 x 49.3 x 79.6 cm |
| Item Weight: | 89 lbs. |
Portable air conditioners are great at cooling specific rooms but are often limited in the size of the area they can cool. This unit from Frigidaire offers up 13,000 BTUs of cooling power, enough for up to 600 sq. ft. of space.
It also has a list of great features such as allowing you to operate it any time and from anywhere using your smart phone, WiFi, and the Frigidaire app. With Amazon's Alexa or Google Assistant, you can remotely turn the unit on or off at home, out on the road or at the office.
Using the app, you can also change temperatures, control modes, create custom schedules, and adapt fan speeds as well. Its clean air ionizer reduces airborne particles and bacteria to improve the air quality of your home, and the dry mode removes excess moisture from the air.
The handy remote can precisely control the temperature and fan speed from across the room, and the easy-to-clean filter captures dust from the air and keeps your portable AC unit working efficiently. Easy to move from room to room with caster wheels and handles, this unit also has three different fan speeds for those warm days when it's not hot enough to use the AC, thereby saving energy and money.
4. Best Eco-Friendly: Whynter ARC-12S 12,000 BTU Portable Air Conditioner, Platinum
More environmentally friendly than other models
Washable pre-filter + Carbon air filter
24-hour programmable time
Digital readout
12,000 BTUs
Key Specs
| | |
| --- | --- |
| Brand: | Whynter |
| Model Name: | ARC-12S 12,000 |
| Item Dimensions: | 39.4 x 43.2 x 78.7 cm |
| Weight: | 61.82 lbs. |
| BTU: | 12,000 |
If you don't like the idea of sweating through weeks of hot summer weather but are hesitant to have an air conditioner because of its impact on the environment, consider this model from Whynter. This portable air conditioner is designed to provide quiet and efficient cooling to any room and patented auto-drain technology, which uses and recycles moisture collected during its cooling process to produce cool air.
This unit can cool up to 400 sq.ft. and has full thermostatic control (61 F to 89 F) with a digital readout, and a 24-hour programmable timer. Also included with the unit is: a remote control, an upgraded plastic window kit; a carbon air filter, and a washable pre-filter.
Lightweight and easy to move around on castors, this portable air conditioner comes with a one-year warranty on the unit and a three-year warranty on the compressor.
5. Also Consider: Evapolar evaCHILL Personal Evaporative Air Conditioner
Environmentally friendly
Ideal for personal use + Portable + Doesn't need to be installed
Leak-proof
Nine-gallon tank
USB cord included
Doesn't chill a large space
Must fill tank with water
Key Specs
| | |
| --- | --- |
| Brand: | Evapolar |
| Model: | EvaCHILL |
| Warranty Type: | Limited |
| Weight: | 2 lbs. |
There are times when you want to cool a room but do not want the force and cooling power of a portable air conditioner with BTUs, and a regular fan just doesn't cut it. Perfect for a baby or child's room, or for individual use while sitting at a desk or on the couch watching TV, this small personal portable air conditioner is a good alternative to a model that hooks up through a window.
This machine cools, humidifies and cleans dust particles from the air for healthier breathing. Utilizing Eva Breeze, the new evaporative material has no organic materials, so it won't harbor disease-causing bacteria, does not have Freon-like liquids and uses fully biodegradable evaporative pads.
The personal-use device cools the area directly in front of it, around 33 sq. ft., which is the approximate size of a desk, couch or bed. Other features include a: leak-proof system, a one-button control, a convenient carry handle and. an enlarged 850 ml water tank that will keep it in operation for up to nine hours. So portable, it can be taken on vacation or camping, as it works with any USB power supply.
What to Look for When Choosing a Portable Air Conditioner
BTU: The BTU is an acronym for British Thermal Units and measures the quantity of heat an air conditioning unit can remove from a room per hour. Generally speaking, as the BTU rating increases, so does the weight, size and cost of the air conditioner. Is it important to know and understand the BTUs you need for your specific space? Absolutely. That's because more BTUs is not necessarily better. A unit with a high BTU number will cool a room quickly, but leave it humid. Conversely, a unit with too low a BTU number will never cool the room down and will continually run, which wastes energy.
When it comes to portable air conditioners, the rules still apply. However, other factors are at work, too. A portable air conditioner with a BTU level higher than needed can cause the unit to cool quickly, cycle off and then, to maintain the desired temperature, cycle on again soon after. This kind of on and off cycling can overwork the compressor on the portable air conditioner, shortening the unit's lifespan. Before choosing a portable air conditioner, pay attention to the square footage recommendations of a particular model, and then measure the space you want to cool. Doing so will reduce the possibility of you purchasing a unit with too much, or too few BTUs and result in buying the right machine for your needs.
Installation: Most portable air conditioners need to be installed through a window so the warm air from inside can be evacuated outdoors. They come will installation kits that typically include a vent hose, vent hose adapter, a window slide connector, and instructions. Some kits may also include screws and weather strips or foam. Before choosing a model, measure the size of the window you intend to use. Notice the shape, too; such as if it's square, a rectangle, opens vertically, horizontally (slides open) or cranks open. Then check the unit you are considering to make sure you can customize the pieces to fit your window. Make sure you have the proper tools to cut the hose or the window slide connector if necessary.
Features: Portable air conditions come with a range of features and which ones you choose will depend upon your personal preference and your budget, as a unit with lots of features will be more expensive than a basic model. Some useful features to consider include a built-in thermostat so the unit will turn off when it reaches the desired set temperature and turn on again when the room warms up; a remote control so you can control your unit from the bed or the couch; a dehumidifier option to reduce the humidity in the room; a fan to keep the air circulating once the room has reached the desired temperature and the cooling aspect has turned off. Of course, higher end models offer more features such as smart phone Wifi control capability and programmable timers. While these features are useful and fun, they are not necessary to enjoy the benefits of a portable air conditioner so choose accordingly.
RedFlagDeals.com is reader-supported. We are a participant in the Amazon Services LLC Associates Program and other similar affiliate advertising programs. These programs are designed to provide a way for sites to earn advertising fees by linking to them. This means that RedFlagDeals.com will sometimes get a small commission if you make a purchase through our links.