The Best LEGO Sets
Table of Contents
LEGO has been a household favourite since they dropped onto toy store shelves, helping inspire budding architects, artists, bakers or anyone with a vision. In recent years, LEGO has also become popular with adults, leading to several adult-focused collections including LEGO Architecture, LEGO Art, LEGO Botanical and others. With literally thousands of sets and hundreds of themes, there's a LEGO set for just about everyone and we've listed a few must-have sets to buy this year:
1. Editor's Pick: LEGO Botanical Collection Bonsai Tree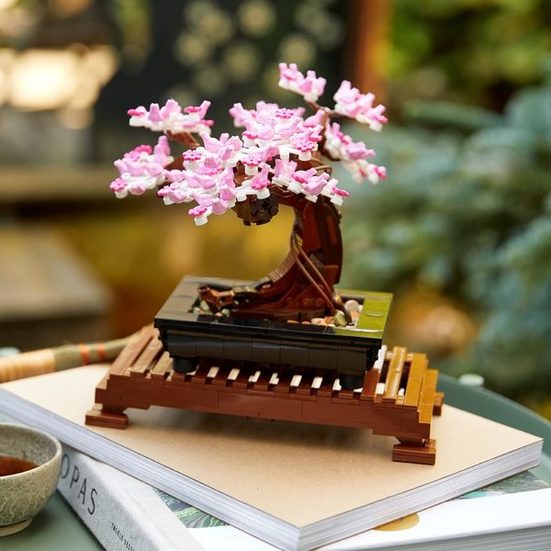 Inexpensive
Customizable build options
Fully-built model is small
The LEGO Botanical Collection was designed for adults with décor in mind, as the Bonsai Tree is meant to be displayed in your home. The 878-piece Bonsai Tree comes with a rectangular pot and wood-like stand for easy display, along with interchangeable leaves to customize its look with green leaves or pink cherry blossoms.
2. Runner Up: LEGO Ideas Friends Central Perk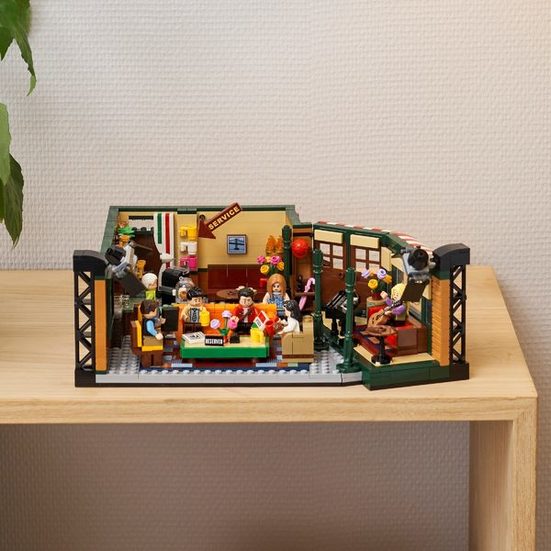 Fun build for Friends fans
Seven exclusive LEGO minifigures
Some pieces require stickers (only one sticker set is included)
Originally released in September 2019, the 1070-piece Central Perk is a brick-built replica of the iconic Central Perk set from Friends to commemorate the show's 25th anniversary
The set features a buildable service counter, the Friends' go-to seating area, a stage for Phoebe to perform Smelly Cat and even a brick poster with Joey wearing Ichiban (Lipstick for Men). Plus, seven exclusive LEGO minifigures are included, each with unique accessories inspired by the show: Chandler Bing with a laptop; Phoebe Buffay with a guitar; Monica Geller with a muffin; Ross Geller with a keyboard; Rachel Green with a serving tray and coffee cup; Joey Tribbiani with a man bag and pizza; and Gunther with a broom.
3. Best Star Wars Set: LEGO Star Wars R2-D2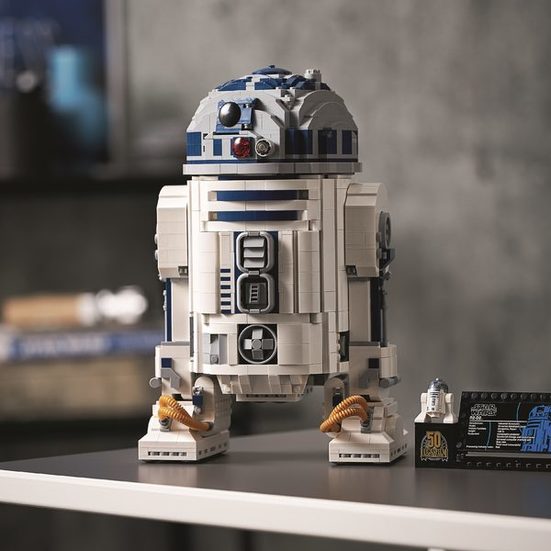 Interactive build elements
Eye-catching and immediately recognizable
LEGO released this buildable version of R2-D2 in May 2021 to commemorate the 50th anniversary of Lucasfilm and as a follow-up to the now-retired LEGO Ultimate Collector Series R2-D2 from 2012.
While this 2021 LEGO R2-D2 isn't officially branded as an Ultimate Collector Series set, it does have several notable improvements over the original, including rounded bricks for Artoo's head and body, more hideaway gadgets, an extendable periscope in the dome and a hidden compartment to store Luke Skywalker's lightsaber just like in Return of the Jedi.
Fully-assembled, R2-D2 measures 31 cm high, 20 cm wide and 15 cm deep and features a few interactive elements built-in, including a retractable mid-leg, rotating dome head and integrated hatches to reveal a few of Artoo's gadgets including a data prong and utility tool. A commemorative plaque with the Lucasfilm 50th anniversary insignia and a tiny R2-D2 minifigure are also included with this must-have set.
4. Best Large Set: LEGO Technic Lamborghini Sián FKP 37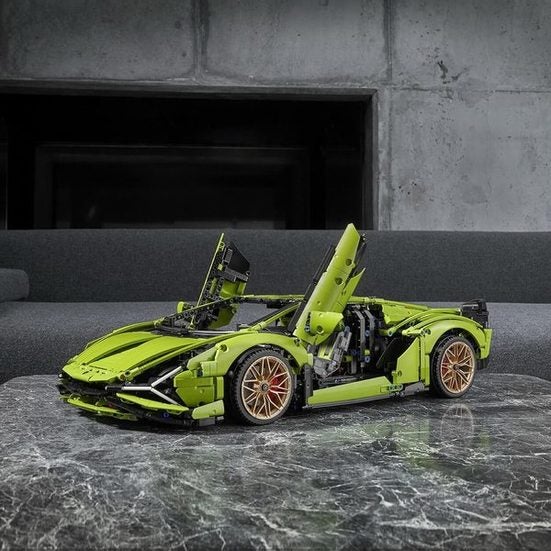 More affordable than an actual Lamborghini
Lamborghini-style doors
Engine pistons and wheels are movable
Includes luxury green packaging
Originally released in June 2020, this 3696-piece set is inspired by the 2019 Lamborghini Sián FKP 37 — Lamborghini's first hybrid-electric sports car with an eye-popping price tag of $2,000,000 USD.
The buildable LEGO version features several intricate details including a miniature V12 engine with moving pistons, an eight-speed transmission and Lamborghini's signature scissor doors. Plus, a decorative display plate is included with a unique serial number to unlock exclusive online content including behind-the-scenes interviews.
5. Best Nostalgia Set: LEGO Nintendo Entertainment System
Hand-operated TV is unique
Game Pak can be "loaded" into the NES
Eye-catching conversation piece
Multiple pieces in build
Originally released in August 2020, this 2646-piece set pays homage to the original Nintendo Entertainment System from 1983, featuring a buildable NES console, controller, Super Mario Bros. Game Pak and old-school TV.
While you can't play actual games on it, the TV includes a scrolling screen that moves a flat eight-bit Mario figure with a built-in handle. Plus, the NES can also be used to interact with the LEGO Super Mario Collection (sold separately) to unlock additional content and playing experiences.
6. Sleeper Pick: LEGO Batman Cowl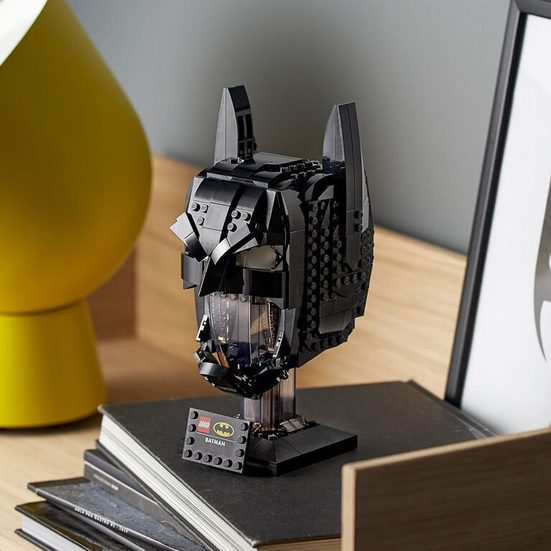 Affordable
Instantly recognizable display piece
Lacklustre build experience
The LEGO Batman Cowl is one of the newest busts from LEGO's collectible helmet line, which was originally launched in 2020 with iconic pop-culture characters like Iron Man, Boba Fett, Darth Vader and more.
This 410-piece LEGO set pays homage to the popular DC Comics superhero, with authentic Batman details including white eyes, pointy ears and an angry brow-line. Plus, this build also includes LEGO's first use of transparent bricks, which are used over Batman's mouth.
7. Best Harry Potter Set: LEGO Harry Potter and The Prisoner of Azkaban - Hagrid's Hut
Fun build for Harry Potter fans
Includes six mini-figures
Affordable
Lacklustre build experience
This 496-piece set was built for young wizards and witches aged eight and up who want to explore a detailed replica of Hagrid's beloved two room hut and save Buckbeak from his fatal fate. You can find all sorts of Harry Potter sets online, from the Great Hall to the weeping willow and 4 Privet drive, you can create a magical world of your own right in your living room.
This Lego set allows you to piece together the detailed interior of Hagrid's two room hut where you can relax by the fire or hide from the Executioner while waiting for the right moment to release Buckbeak from chains in the pumpkin patch.
8. Honourable Mention: LEGO Disney Princess Arendelle Castle Village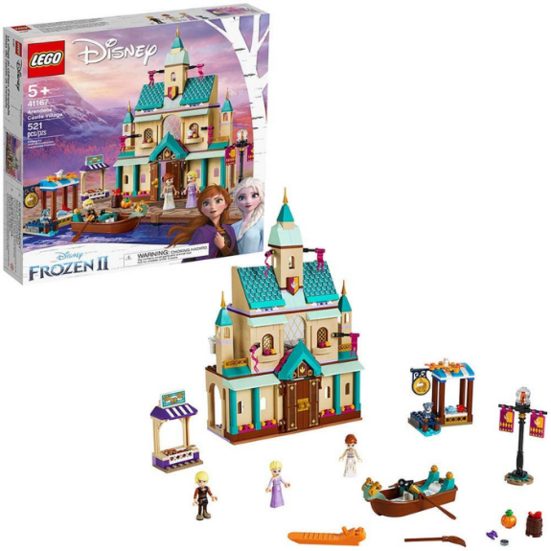 Interactive
Includes three mini dolls and three animal figures
This 521-piece set is the perfect Lego addition to let your creative thinkers explore Ana and Elsa's magical castle as well as some of Arendell's village while coming up with endless stories. If your little ones are still obsessed with all things Frozen, you'll get a kick out of this Disney Princess Frozen Arendelle set. It creates a three-storey castle where Ana, Elsa and Kristof can roam the throne room, bedroom and attic, visit the village's market stalls or go for a casual boat ride.
With interactive elements, versatile furniture, and detachable rooms, you and your kids can enjoy hours of role playing scenarios.
LEGO Hazards
Toxic Chemicals with Older Sets
If you're thinking of retrieving that nostalgic box of LEGO that you played with as a child, think again, because older LEGO bricks contained hazardous chemicals like cadmium, monomers acrylonitrile, butadiene, styrene (ABS) and colorants. LEGO bricks and accessories made after the millennium adhere to strict international safety guidelines that prohibit hazardous chemicals and heavy metals so you won't need to worry about your child chewing on their LEGO blocks and ingesting dangerous chemicals. To ensure your child is playing with health authority-approved LEGO, opt for a newer set made within the last 10 years to be on the safe side.
Choking Hazards
Small LEGO bricks pose a risk of being swallowed and can lead to choking. To kids, LEGO bricks can look like bite-sized nuggets of candy, so keep a close eye on them in case they're tempted to suck or chew on their LEGO pieces and do your best to educate them on the dangers of putting those little bricks in their mouth.
Sharp Corners
The clean lines and strict tolerances of LEGO bricks are what give them their supreme building capabilities, but these sharp, pointy corners can really do some damage if thrown or stepped on. We've all been there, stepping on a wayward LEGO is almost a rite of passage. If kids toss a LEGO brick across the room, they could cause injury, especially if it lands in an eye, so make sure your little ones will play safely whenever they open any LEGO.
Risk of Puncture
Some LEGO products have moving parts that could expose metal components. These metal components, like exposed axles on wheels, can puncture your child's skin. If your LEGO set has detachable parts and exposed metal pieces, do not allow young children to play with them. Even older children who can play responsibly can have an accident, so do some research before purchasing to determine if a set has potential puncture risks. A good place to start searching for recalled toys are the Government of Canada's Consumer Product Safety and the U.S. Consumer Product Safety Commission websites.
Leave a Comment
Do you own any of these LEGO sets or did we miss one of your favourites? Let us know in the comments!
RedFlagDeals.com is reader-supported. We are a participant in the Amazon Services LLC Associates Program and other similar affiliate advertising programs. These programs are designed to provide a way for sites to earn advertising fees by linking to them. This means that RedFlagDeals.com will sometimes get a small commission if you make a purchase through our links.