The Best Laptops for Students
Table of Contents
When it comes to buying a student laptop, there are several factors to consider. For starters, you're likely on a budget of sorts, especially if you're heading off to college. Your list of expenses is already lengthy and adding on a laptop doesn't come cheap. Still, you don't want something that underperforms, which means a laptop that's capable of handling your schoolwork. Next, you have to consider weight and size. There's a good chance you're going to be carrying the laptop around frequently, which means you don't want something that's heavy and cumbersome. The third important factor is battery life, since you might not always be near a power source.
We took all those factors into consideration to come up with our list of recommendations. Admittedly, there are one or two recommendations that we wouldn't consider 'budget', but we included them for those who can spare the expense. Following our recommendations of the best laptops for students, we'll explain the features and specifications you need to look out for, and how to choose the best laptop for your needs.
1. Editor's Pick: Dell XPS 13 9300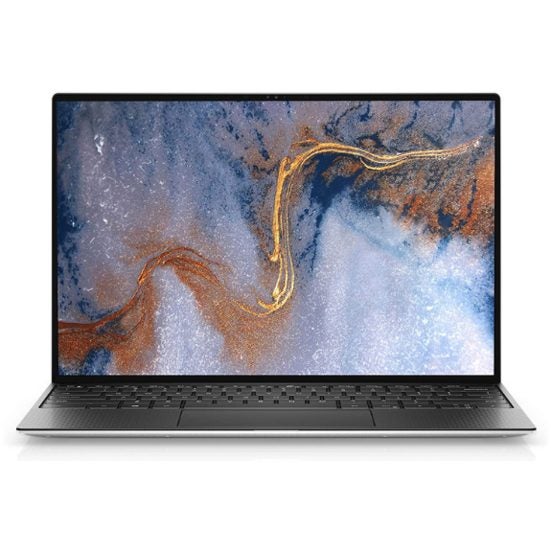 Stunning display
High-end construction
Fast processor and NVMe M.2 SSD, plenty of RAM
Premium price
Fingerprint sensor is inconsistent
Battery life varies depending on use
Key Specs
| | |
| --- | --- |
| Brand: | Dell |
| Model: | XPS 13 9300 |
| Screen Size: | 13.4 inches at 1920 x 1200 |
| Processor: | i7-1065G7 |
| RAM: | 16GB/32GB |
Remember when we said an ideal laptop for students is affordable? Unfortunately, if you want the best of the best, you'll have to pay a premium price. Since this is our top pick, we decided that performance, battery life, dependability and portability were all more important than price. The XPS 13 comes from Dell, which is one of the most well-known brands when it comes to PCs and laptops.
The XPS 13 is a premium laptop, constructed from machined aluminum and features a carbon fiber palm rest. The stunning InfinityEdge display is one of the best we've ever seen and we recommend the 13-inch model over the 15-inch model for portability. Of course, if you want a larger screen, check out the Dell XPS 15.
Powered by an Intel i7 processor, this recommendation will handle all of your school-related tasks with ease. Choose from 16GB or 32GB of RAM, although we think 16GB is more than enough for the average student. If you're planning to do some heavy video editing, you may want to pay extra for the 32GB of RAM, which also forces you into a 2TB hard drive. Otherwise, the standard 16GB with 512GB NVMe M.2 SSD will give you great performance and fast speeds, and if you ever need more space, get yourself an external hard drive or even a USB thumb drive.
It's an extremely thin and lightweight laptop, starting from 1.2 kg. A built-in HD webcam means you can attend online classes as well.
2. Runner Up: Google Pixelbook Go
Great keyboard
Great battery life
Lightweight and thin
Bland design
Chrome OS has limits and isn't for everyone
Key Specs
| | |
| --- | --- |
| Brand: | Google |
| Model: | Pixelbook Go |
| Screen Size: | 13.3 inches at 1920 x 1080 |
| Processor: | Intel m3/I5/i7 |
| RAM: | 8GB/16GB |
If you know you can get away with a Chromebook for school, check out Google's Pixelbook Go. Without getting too in depth, Chromebooks run Chrome OS, which means you won't be able to easily install Windows or MacOS programs on this recommendation. But if most of your schoolwork is online and you are able to go about your studies with Chrome OS apps, a Chromebook is a great solution.
For starters, they're easier to use and are priced more competitively than Windows laptops. Although the Pixelbook Go is one of the more expensive Chromebooks available, it offers better hardware so it'll last you a few years. Choose from either 8GB or 16GB of RAM and 64GB, 128GB and 256GB onboard storage options. Since Chromebook users will mostly rely on the Internet and the cloud, onboard storage is typically limited on these devices.
Measuring just 13mm thin and weighing barely 1 kg, the Pixelbook Go offers up to 12 hours of battery life on a single charge. And if you run out, you can quickly get up to two hours of use with just 20 minutes of charging.
3. Best MacBook: Apple MacBook Air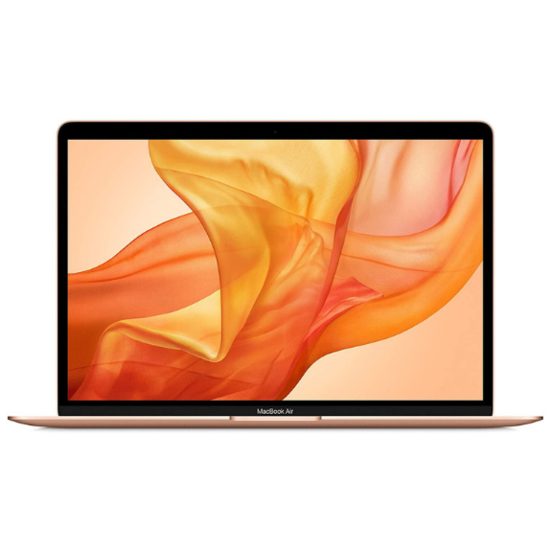 Apple quality
Stunning screen
Extremely thin and lightweight
Apple price
Limited ports
Key Specs
| | |
| --- | --- |
| Brand: | Apple |
| Model: | MacBook Air |
| Screen Size: | 13.3 inches at 2560 x 1600 |
| Processor: | Intel m3/i5 |
| RAM: | 8GB |
No list of best laptops would be complete without a recommendation from Apple. MacBooks have grown in popularity over the last decade and much of that is thanks to the MacBook Air. This ultra thin, ultra lightweight laptop continues to perform and is one of the most popular options out there for students, assuming you find its price acceptable.
Our recommendation is the 13-inch MacBook Air, which features a Retina display with 2560 by 1600 native resolution, giving you an amazing, detailed display. You'll get up to 12 hours of battery life from a laptop that weighs just 1.29 kg. Choose from either an Intel i3 or i5 processor, both of which come with 8GB of RAM. If you opt for the more powerful processor, you'll get a 512GB SSD instead of a 256GB SSD.
Like Chrome OS, you'll need to make sure that MacOS will cover all your needs while attending school. These days, that's less of a concern than it was 15 years ago, when MacBooks weren't as popular. If you love Apple products, this is the laptop for you.
4. Best Budget Pick: Lenovo IdeaPad 3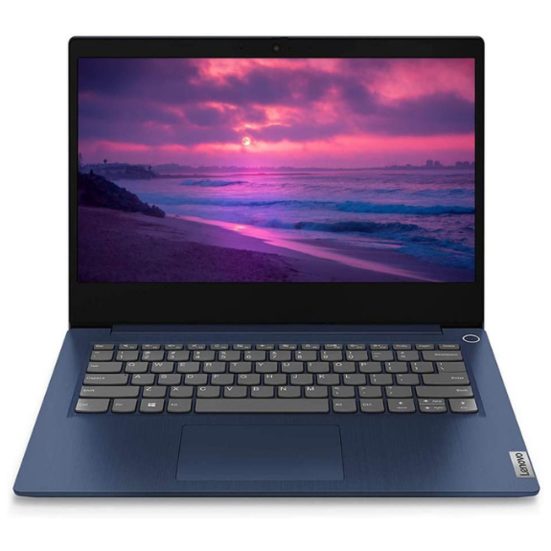 Privacy shutter on webcam
Decent performance at an affordable price
Plenty of connectivity options, including HDMI
Limited RAM and storage
Internal fan can get loud
Average camera and microphone performance
Key Specs
| | |
| --- | --- |
| Brand: | Lenovo |
| Model: | IdeaPad 3 |
| Screen Size: | 14.0 inches at 1920 x 1080 |
| Processor: | AMD Ryzen 5 3500U |
| RAM: | 8GB |
Finally, we have a budget pick for those who want decent performance at a competitive price. This recommendation is a 14-inch laptop from Lenovo, another highly reputable hardware manufacturer. The IdeaPad 3 doesn't have any standout features, but it does offer solid performance from an AMD Ryzen 5 3500U processor. You'll get 8GB of RAM and only 256GB of storage capacity, which is adequate when it comes to doing research on the Internet, watching videos and writing papers.
Connect all your other devices with ease via Bluetooth, Wi-Fi, three USB ports and even an HDMI port. The built-in webcam has a privacy shutter for peace of mind. Audio performance is decent from a pair of speakers equipped with Dolby Audio. Since this is a budget recommendation, it won't handle multitasking as well as other recommendations on our list. But for basic browsing and document editing, this option is sufficient.
5. Best 2-in-1: Microsoft Surface Book 3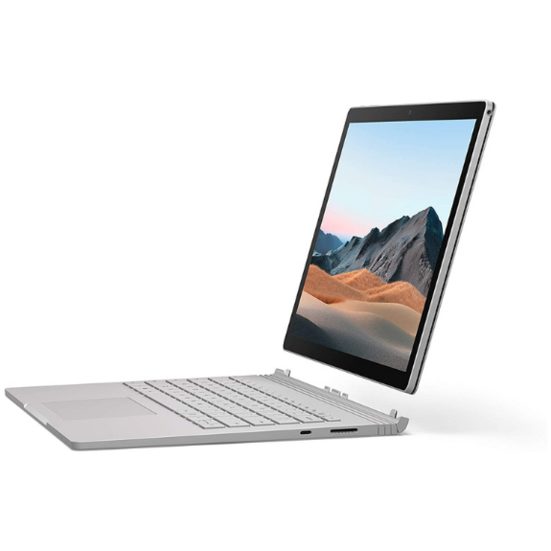 Impressive 2-in-1 design
High-resolution touchscreen
Plenty of configuration options
Accessories sold separately
Can get expensive with high-end hardware
Key Specs
| | |
| --- | --- |
| Brand: | Microsoft |
| Model: | Surface Book 3 |
| Screen Size: | 13.5 inches at 3000 x 2000 |
| Processor: | Intel i5/i7 |
| RAM: | 8GB/16GB/32GB |
If you want some versatility, very few options beat what the Microsoft Surface Book 3 has to offer. This 2-in-1 laptop can be used as a standalone tablet, which is great when you want to unwind and watch a movie or binge your favorite show. The detachable touchscreen means you don't have to be attached to a keyboard if you don't need one.
The stunning 13.5-inch screen boasts PixelSense technology, delivering 3000 by 2000 pixels for crisp, detailed imagery. Grab yourself a Surface Pen and you'll be able to draw, write and sketch right on the tablet's screen.
One big benefit of the Surface Book 3 is your ability to configure it just how you like it. Choose from Intel i5 and i7 processors, and then the amount of RAM and storage you need. And if the 13.5-inch model is too small, Microsoft also offers a 15-inch option. As for battery life, the company says you can get up to 15.5 hours, which will easily last you a full day at school.
6. Also Consider: Acer Nitro 5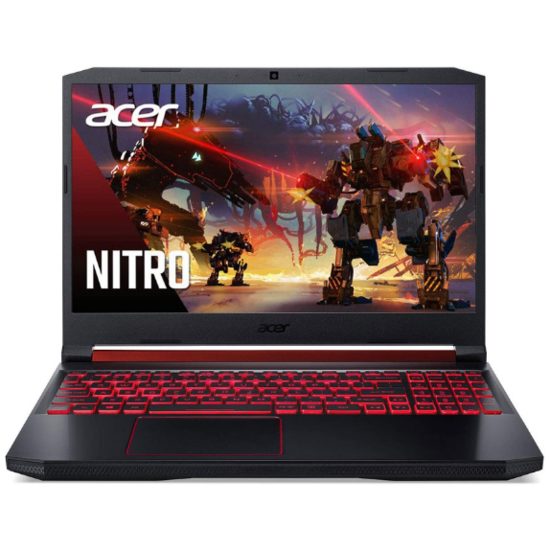 Expandable storage options
144Hz refresh rate
NVIDIA GeForce RTX 2060 graphics card
Poor battery life
Design isn't for everyone
Limited storage out of box
Key Specs
| | |
| --- | --- |
| Brand: | Acer |
| Model: | Nitro 5 |
| Screen Size: | 15.6 inches at 1280 by 720 |
| Processor: | Intel i7 |
| RAM: | 16GB |
We fully understand that this article's intention is to recommend the best laptops for students. But we also know that students have downtime and many of them want to stay entertained with gaming. So, our final recommendation is a much larger laptop that sacrifices portability so you can sneak in some gaming.
Powered by an Intel Core i7 processor, this 15.6-inch laptop has a 1280 by 720 full HD IPS display with a 144Hz refresh rate. Clearly designed for gamers, you'll be able to enjoy your favourite titles thanks to a NVIDIA GeForce RTX 2060 graphics card with 6GB of dedicated VRAM. It also comes with 16GB of RAM, so you can multitask when you need to.
If there's anything we have to complain about, it's the 256GB NVMe M.2 SSD that's included. Sure, it's blazing fast, but 256GB is a limited capacity for gamers, even on the go. One slot is open for expansion and there's also an available hard drive bay, if you want to purchase another hard drive to expand your storage.
7. Best HP: HP Chromebook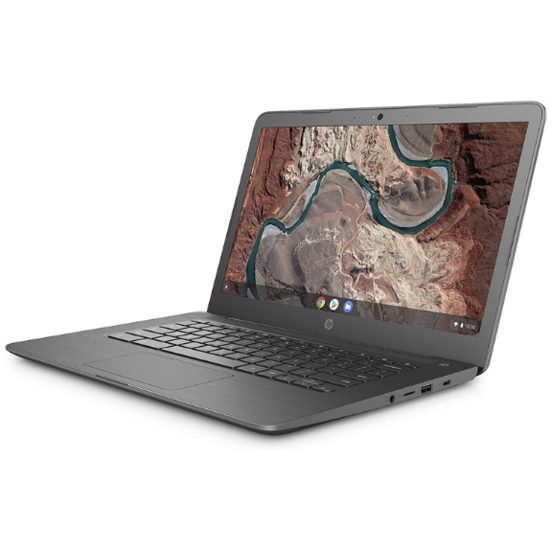 Decent performance at an affordable price
Great battery life
Lightweight
Low screen resolution
No HDMI port
Key Specs
| | |
| --- | --- |
| Brand: | HP |
| Model: | 6SH70UA#ABL |
| Screen Size: | 14 inches at 1366 by 768 |
| Processor: | AMD |
| RAM: | 4GB |
For those of you who need a no-fuss laptop that can keep-up with the busy demands of your school life, this HP laptop provides you with a long lasting battery so you can enjoy non-stop performance all-day long. This HP Chromebook is the perfect budget friendly laptop to get you through all of your essays and Google searches. If you don't need to worry about being able to run any sort of editing or gaming software, the HP Chromebook is the perfect budget friendly laptop to get you.
Although it doesn't have the best screen resolution on the market, it's lightweight and durable. With its screen measuring 14 inches and weighing only 1.5 kg, this laptop will get you through school without breaking the bank.
8. Best Portable: Lenovo Flex 5 14"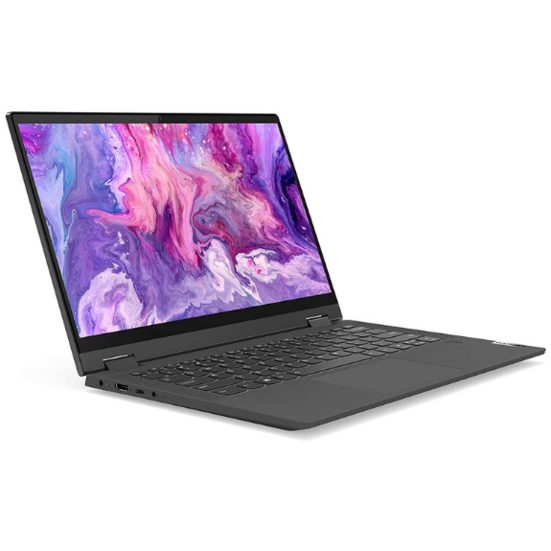 Responsive touchscreen
Includes Lenovo active pen
Versatile
Privacy shutter on webcam
Low quality webcam
Limited RAM
Short battery life
Key Specs
| | |
| --- | --- |
| Brand: | Lenovo |
| Model: | Flex 5 14" |
| Screen Size: | 14 inches at 1920 by 1080 |
| Processor: | AMD Ryzen 5 4500U |
| RAM: | 16GB |
Equipped with 256 GB SSD storage, integrated AMD Radeon graphics and up to 10 hours of battery life, this sleek, ultra-thin laptop can be used for a wide range of activities at home or on the go. This 2-in-1 Flex 5 laptop from Lenovo is an ultra-lightweight and thin device that's capable of functioning as a traditional laptop, but also has the ability to morph into tablet, stand or tent mode with ease — thanks to its 360-degree screen.
Perfect for taking with you on the go, this portable laptop is capable of a wide range of creative activities. Its processor is powered by AMD Ryzen 5 4500U and features integrated Radeon graphics to give you outstanding graphics, performance and connectivity.
How to Choose the Best Laptop for Students
When it comes down to choosing the best laptop for students, you have to consider your own needs based on what you're studying in school. Some majors might require using specialized software, such as for photo or video editing. In situations like that, you'll need better hardware. Getting into architecture of engineering? There's a good chance you'll be learning how to use programs like AutoCAD, which means you'll want decent performance from your laptop. If you're only needing a laptop for Internet browsing, research and writing papers, then a budget option should be sufficient.
Also consider how often you'll be carrying your laptop with you. If you live on campus and are walking to class each day, you may want a lightweight and compact option. If you're planning to mostly use your laptop where you live, then you don't need to prioritize weight. Along the same lines, make sure you check a laptop's advertised battery life if you think you won't be near a power outlet for an extended period of time.
How Much RAM Do I Really Need?
There's no easy way to give a general answer to this question, since it largely depends on what you're using the laptop for. If you're planning to multitask and require having several programs opened at the same time, we recommend getting at least 8GB of RAM, if not 16GB. These days, the bare minimum we'd recommend is 8GB, so avoid any laptops with only 4GB of RAM—unless it's a Chromebook.
What if I Need More Storage?
Most lightweight and thin laptops will be equipped with fast NVMe M.2 SSDs, which take up less space than a traditional hard disk drive (HDD) or even a SATA SSD. But NVMe M.2 SSDs are expensive and storage options are limited, which is why you see some of our recommendations top out at 1TB of space. If you need more capacity, consider getting an external HD that is compact and portable. If you don't need a ton more space, a USB flash drive is a great substitute. This also allows you to conveniently transfer files from one computer to another, which may come in handy when working on group projects.
Leave a Comment
We're always looking for more feedback! If you own any of these items and would like to share your experience, please comment below!
RedFlagDeals.com is reader-supported. We are a participant in the Amazon Services LLC Associates Program and other similar affiliate advertising programs. These programs are designed to provide a way for sites to earn advertising fees by linking to them. This means that RedFlagDeals.com will sometimes get a small commission if you make a purchase through our links.