The Best IPTV Boxes
Table of Contents
IPTV boxes are constantly getting better and faster, with smaller form-factors, more streaming services and better connectivity options available every year. If you're looking for an IPTV box to stream your favourite movies and TV shows, the plethora of options can be overwhelming. We've taken a look at some of the most popular products and narrowed them down to the best IPTV boxes for 2021. From sticks to boxes to operating systems and connectivity, you've got a lot of options and many units offer easy set-up so you can stop fiddling with wires and just start watching your favourite content.
So, are you considering turning in your hard-wired cable box for an internet-based solution? Join the ranks of cord-cutters around the globe with IPTV. Internet protocol television gives you the freedom to watch what you want, when you want, without being tied to a single cable provider.
1. Editor's Pick: Fire TV Cube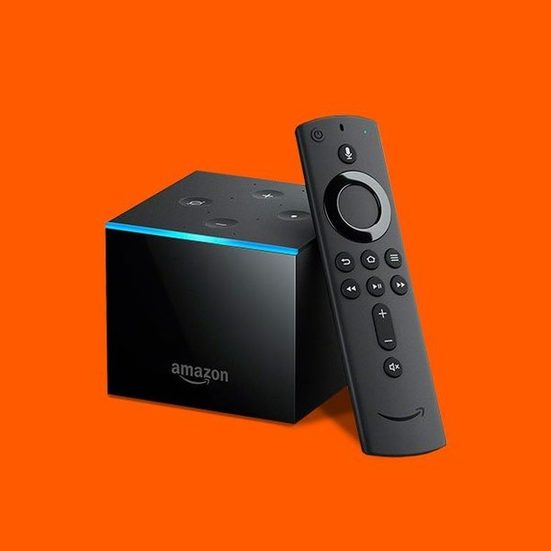 Compatible with most major streaming services
4K HDR support
Built-in Alexa and smart speaker functionality
Google Play not (officially) supported
Includes previous-generation Alexa Voice Remote
Originally released in October 2019, the Fire TV Cube is Amazon's most-powerful Fire TV media streamer, with a faster processor and more features than the popular Fire TV Stick 4K.
The Fire TV Cube can stream content at up to 4K resolution and unlike the Fire TV Stick, it also has a built-in speaker and far-field voice recognition, which enables hands-free Alexa for double-duty as a smart speaker.
An eight-core processor means you'll get snappy performance for whatever you're streaming and the Fire TV Cube can play content from services including Prime Video, Disney+, Netflix, Crave and more with support for Dolby Vision, HDR, HDR10+ and Dolby Atmos.
2. Runner Up: Google Chromecast with Google TV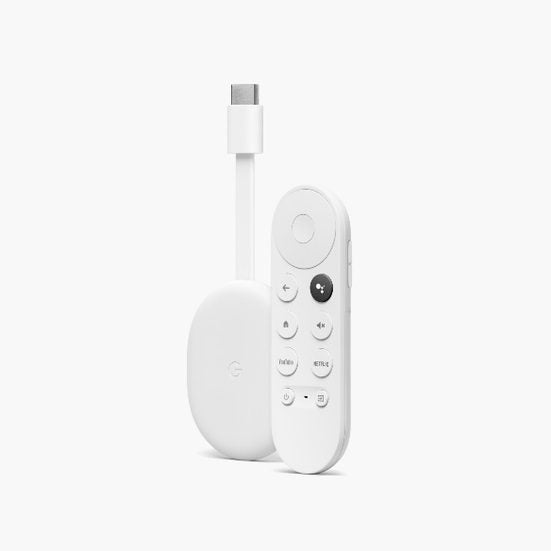 Sleek design
Affordable
Integrates with Google Nest smart products
Google TV support
Can lag when switching apps
Requires secondary power source with older TVs
Google's Chromecast with Google TV is the fourth-generation Chromecast device from Google, originally released in September 2020.
The streaming device comes with built-in Google TV, which lets you stream content from several popular sources including Google Play, Netflix, Disney+, Prime Video and more at up to 4K HDR resolution. The device also retains the casting feature from previous generation Chromecasts, which lets you mirror content from a Chrome browser or compatible device to your TV.
The Google Chromecast with Google TV is slim and can be easily tucked away out-of-sight and comes with a voice remote with Google Assistant functionality to help you find content.
3. Best for Gamers: NVIDIA SHIELD TV Pro
Powerful processor for fast performance
Real-time HD upscaling to 4K
Backlit buttons on remote
Google Assistant and Chromecast built-in
More expensive than other devices
Angular design is polarizing
Vertical stand not included
Originally released in October 2019, the NVIDIA SHIELD TV Pro is an Android-based media streamer capable of streaming content at up to 4K HDR resolution, with support for popular streaming platforms including Amazon Prime Video, Disney+, Netflix, YouTube and more.
The NVIDIA SHIELD TV Pro is powered by NVIDIA's Tegra X1+ processor -- one of the most powerful processors available in any IPTV streaming box. The SHIELD TV Pro is also one of the few devices on the market that can upscale HD content to 4K in real-time, giving you a theatre-like experience for whatever you're watching.
The device is also popular with PLEX users, as it comes with a built-in PLEX media server so you can easily manage your library of content without having to use another computer.
4. Best Performance: Apple TV 4K (2021)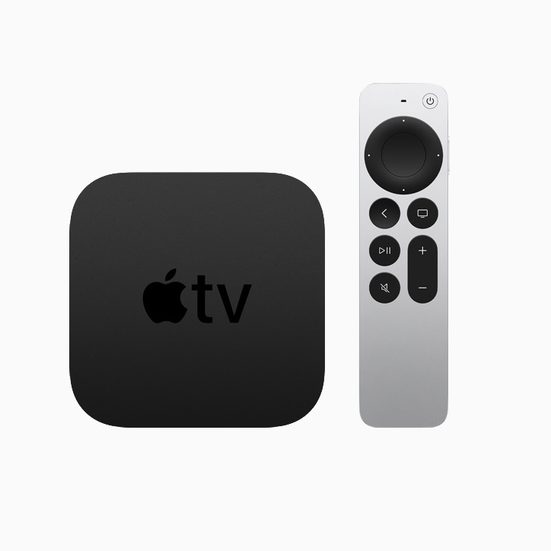 A12 Bionic chip for fast performance
Support for current-generation HDMI and Wi-Fi protocols
Improved Siri Remote can control your TV
Native 60 FPS support
Integrates seamlessly with Apple ecosystem
Expensive
Siri is (still) the worst voice assistant
Colour calibration requires an iPhone
Not ideal for those not in Apple's ecosystem
If you're looking for the most future-proof streaming device on our list, the Apple TV 4K is the box you want.
Originally released in April 2021, the second-generation Apple TV 4K comes with a slew of upgrades under-the-hood, including their A12 Bionic chip, support for 4K HDR video at 60 frames per second (FPS) and built-in colour balance calibration so your content will look the way that it's supposed to on your TV. Plus, the Apple TV 4K features current-generation connectivity options including HDMI 2.1 and Wi-Fi 6, which means it'll work with any equipment you have today and whatever equipment you purchase in the future.
The Apple TV 4K runs Apple's tvOS, which is one of the more refined IPTV operating systems with support for all major services like Disney+, Netflix, Prime Video and more, along with Apple's first-party services including Apple TV, Apple Arcade, Apple Music, Apple Fitness+ and AirPlay. A re-designed Siri Remote is included, with a touch-enabled click-wheel style control for better accuracy and fast directional swipes.
5. Best Budget: Fire TV Stick Lite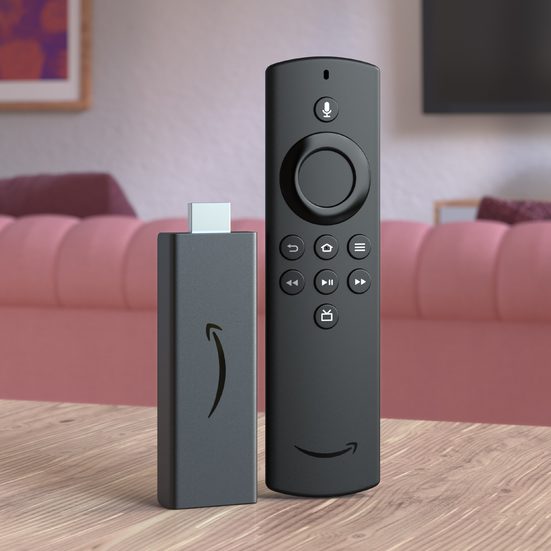 Very affordable
Slim form-factor
Alexa Voice Remote can be used to control smart products
No 4K support
Width can block adjacent HDMI ports
The Fire TV Stick Lite is one of the most affordable IPTV devices on the market, originally released in September 2020.
The Fire TV Stick Lite is perfect for those looking for the bare essentials, as it's compatible with several popular services including Prime Video, Disney+, Netflix, Crave and more, with a maximum resolution of 1080p HD with support for HDR.
While affordable, the main drawback is the lack of 4K support, but this shouldn't be an issue if you don't have a 4K TV. Its older brother, the Fire TV Stick 4K, does support 4K for those looking for a similar streaming stick with 4K.
How to Choose the Best IPTV Box
If you're a casual TV viewer and not interested in fancy extras, a cheaper box or stick model should get the job done. If you think you'll be a heavier user who requires multiple functionalities, be prepared to pay a premium for something that matches your needs. The three biggest factors to consider when shopping are: brand reputation, cost and connectivity.
Brand Reputation
It's important to go with a reputable brand when choosing your IPTV box, even if that means paying a little more. There are fake and faulty devices on the market, as with many electronic devices, so make sure you buy from a reputable seller as well. Buying from an established brand will go a long way in terms of the quality of your set top box, as well as customer support, if you ever need it.
Cost
The initial cost of your IPTV box will be top-of-mind, but don't forget to consider the cost of additional subscription services. While there is a wealth of free content available, if you already subscribe to services like Netflix or Crave, you'll want to factor in your IPTV provider subscription as part of the ongoing cost of enjoying your device.
Connectivity
Don't get distracted by sleek lines and fun features before checking whether your IPTV box is compatible with your TV. HDMI and Ethernet are generally standard, but if you're scratching your head at what those are, it's a good idea to flip your TV around and compare the ports you find to the available ports on the IPTV box you want. Many boxes offer 4K HDR playback, which is great, but only if you also have a 4K TV. If your TV displays 1080p HD, it might be more cost-effective to get a 1080p box to save some money.
We're always looking for more feedback! If you own one of these items and would like to share your experience, please comment below!
RedFlagDeals.com is reader-supported. We are a participant in the Amazon Services LLC Associates Program and other similar affiliate advertising programs. These programs are designed to provide a way for sites to earn advertising fees by linking to them. This means that RedFlagDeals.com will sometimes get a small commission if you make a purchase through our links.