Best Buy Review: Logitech G915 TKL Wireless Backlit Mechanical Keyboard
Table of Contents
The Logitech G915 TKL Mechanical Keyboard is incredibly sturdy and robust. If you need a keyboard that is focused on doing a few things very well, then this might be the one for you!
In the box: you get the keyboard, a USB Micro-B to USB-A cable, and a wireless receiver.
Sturdy, Tactile, Customizable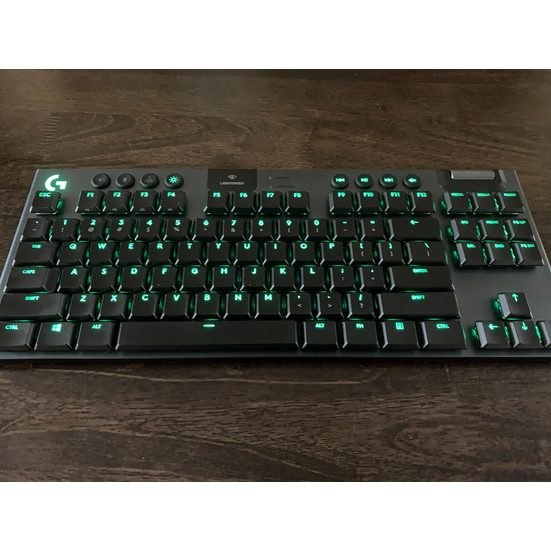 Connect to 2 devices wirelessly
Sturdy design
Low profile keys
Swappable keycaps
Programmable features with Logitech G Hub
The G915 TKL can work both wired and wirelessly.
The wireless options you have are Bluetooth and the included LIGHTSPEED wireless receiver. With the included adapter you can connect the receiver to the included cable and position the receiver wherever is most convenient, regardless of where your PC is!
This keyboard is a sturdy beast. The body is made of a super durable aluminum, so you know it can hold up to some punishment. The build of this keyboard has also allowed for a very slim and small form factor. No wasted space. Keep in mind, however, if you value a numpad this keyboard does not have one. It is what is known as Tenkeyless (TKL) for that reason.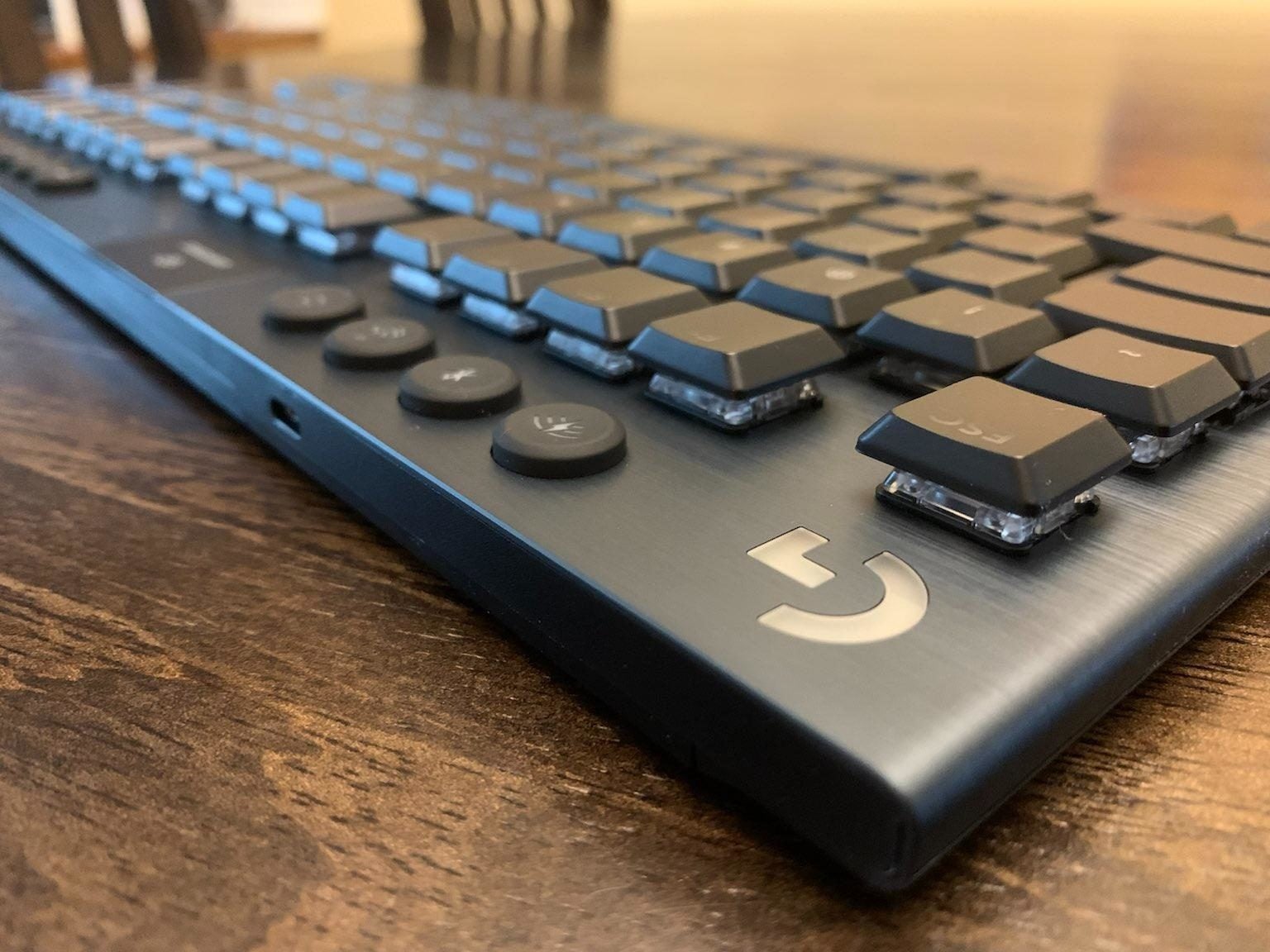 "The body is nice, but what about the keys!" I imagine you're grumbling. The keys feel great, and if you are like me, you don't normally care for mechanical keys due to the height.
The design of these mechanical switches allow them to sit at half the height of a conventional mechanical keyboard! At this height, the feel of typing rides a comfortable middle. Sitting somewhere between a traditional membrane keyboard you might find on a laptop and a giant clicky clacky mechanical keyboard.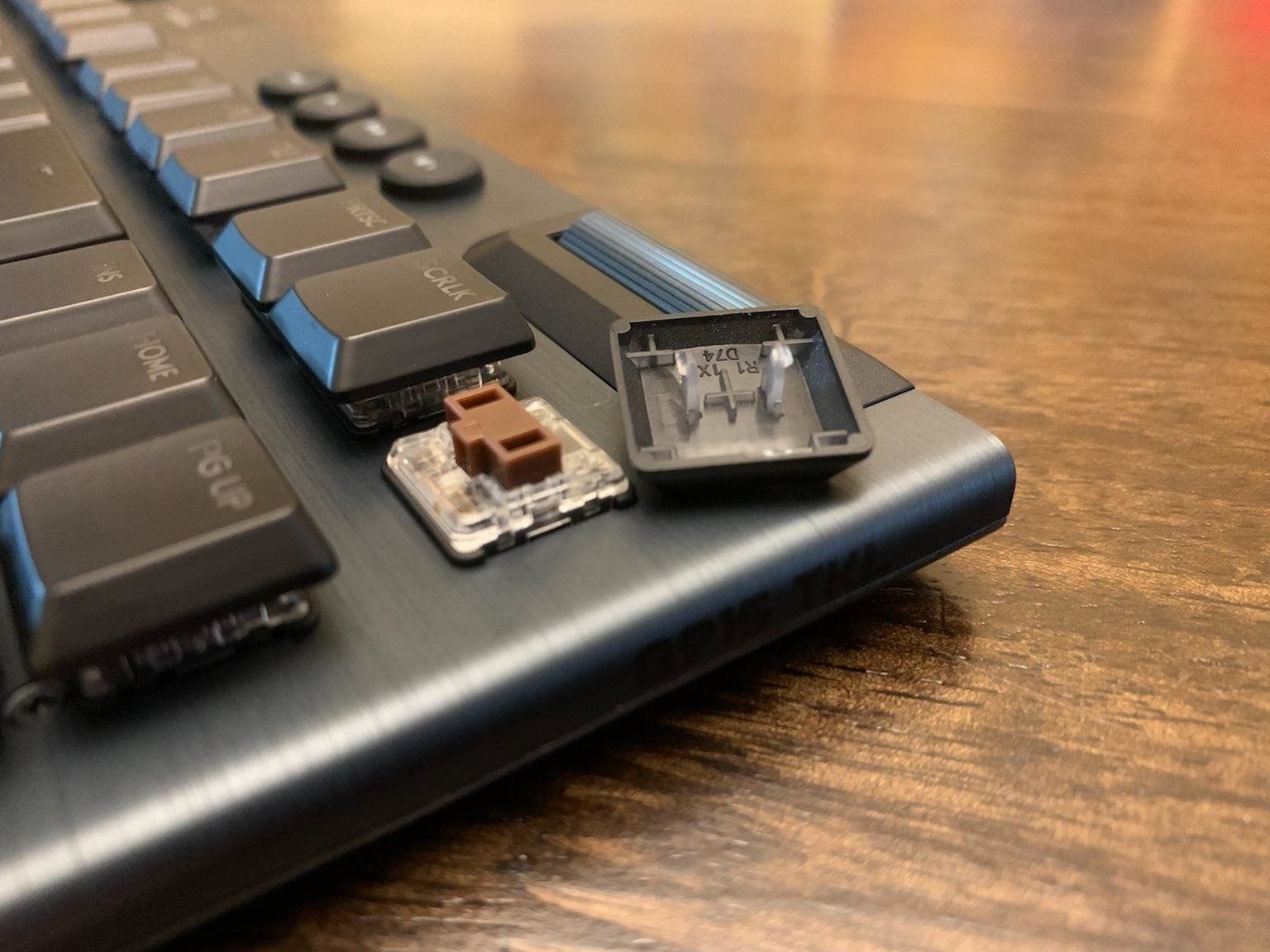 As you would expect with a mechanical keyboard, the keycaps are removable. So if you wish to utilize other fancy keycaps you are free to do so. It also allows you to replace worn out caps with ease!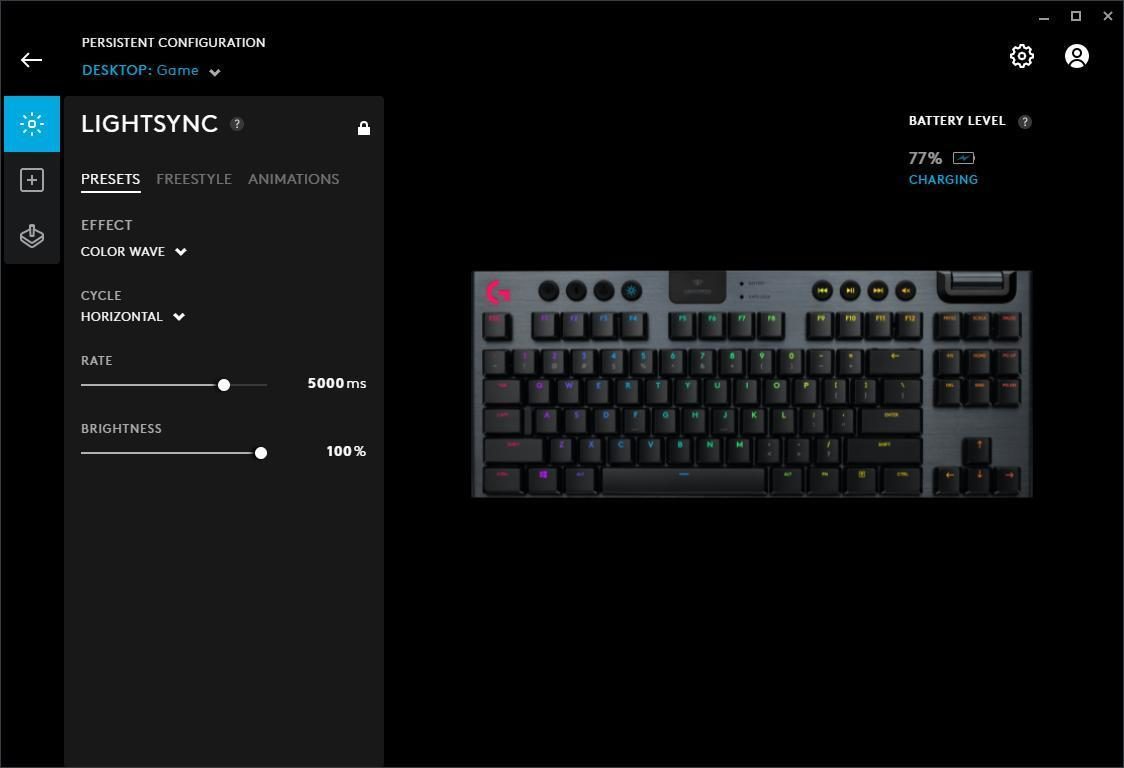 This keyboard also comes with programmable RGB that can be controlled on the board or with Logitech G Hub. The lighting options are quite extensive in what you can do, but it does come at a cost. The board's wireless battery life is only 40 hours. Respectable, but maybe shorter than you might expect. Though it does quick recharge in 3 hours.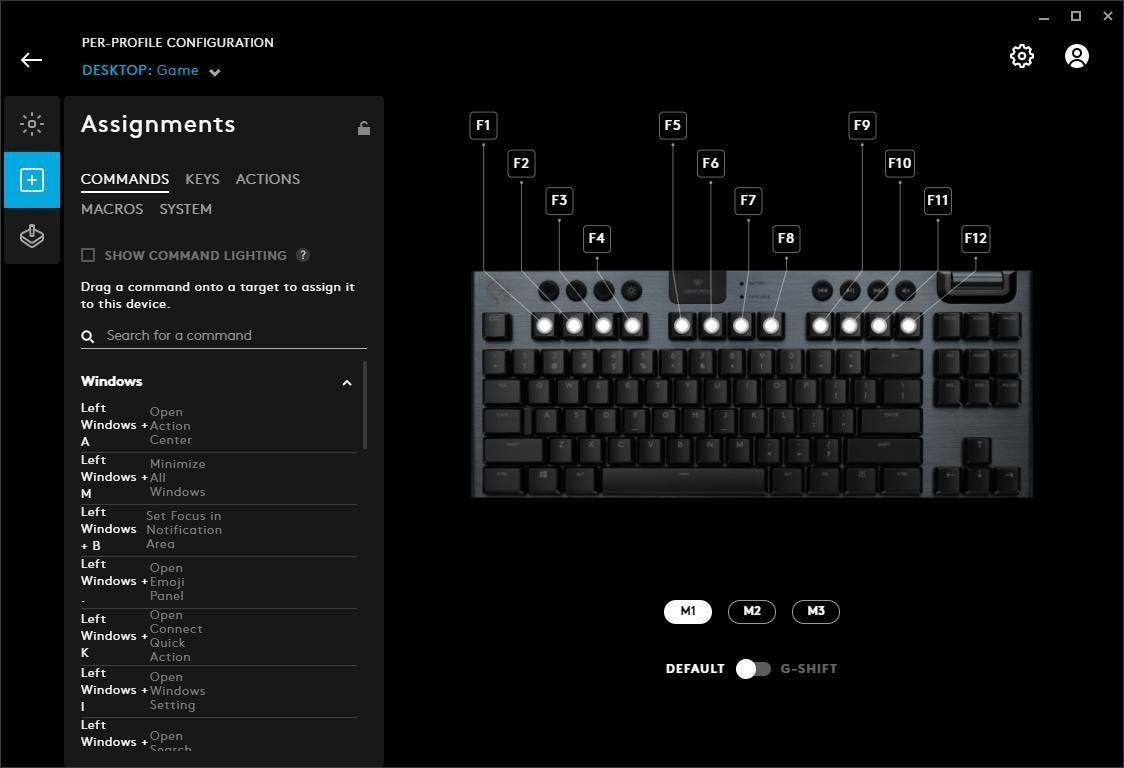 As you might expect, you can also set up custom assignments to the function keys. If you want to get really fancy, you can also set up specific Macros and program specific Actions. If you want to go one step further, you can utilize Game Mode, which disables certain keys. Certain keys are set by default, but you can add as many keys as you want to disable in Logitech G Hub.
Conclusion
The Logitech G915 TKL Mechanical Keyboard isn't for everyone; but if you are looking for an efficient, purpose-built keyboard for gaming with flair, then this is for you.
The customizability of this peripheral is outstanding, combined with settings and options in G Hub you didn't even know you needed until now!
If you have any other pieces of tech that you might want, Best Buy carries a variety of essentials to create the ultimate set up for gaming and streaming that can be found here
Leave a Comment
We're always looking for more feedback! If you own one of these items, please share your thoughts about it in the comments below!
RedFlagDeals.com is reader-supported. We are a participant in the Amazon Services LLC Associates Program and other similar affiliate advertising programs. These programs are designed to provide a way for sites to earn advertising fees by linking to them. This means that RedFlagDeals.com will sometimes get a small commission if you make a purchase through our links.