Best Buy Review: Logitech G Pro X Superlight Wireless Gaming Mouse
Table of Contents
The Logitech G Pro X Superlight is an incredibly light and fast gaming mouse. If you need an ultra accurate mouse for high performance gaming, then this might be exactly what you are looking for.
In the box: you get the mouse, a USB Micro-B to USB-A cable, a wireless receiver, optional grip tape pads, and an optional PTFE coated door.
Super Accurate, Super Fast, Superlight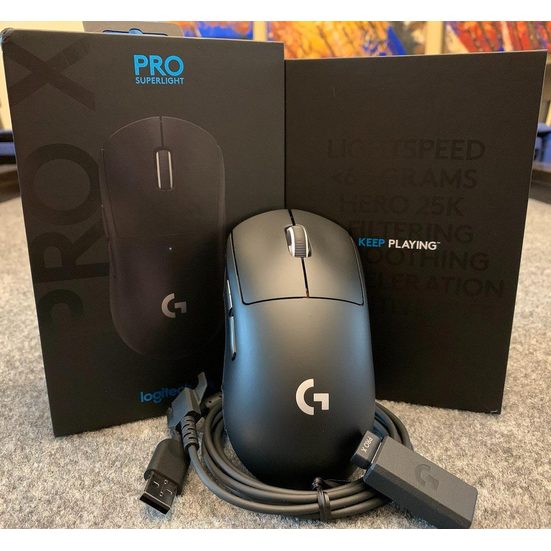 70 Hour Battery Life
Very light, 63 grams
Up to 25,000 DPI Speed
Works wired or wireless
PTFE coating for minimum friction
Excessive features for the average gamer
The Pro X works both wired and wirelessly with the included receiver.
The Lightspeed wireless allows this mouse to maintain a 1ms response rate, which is spectacular for a wireless mouse.
Also included is an adapter that allows you to connect the receiver to the included cable and position the receiver wherever is most convenient, regardless of where your PC is!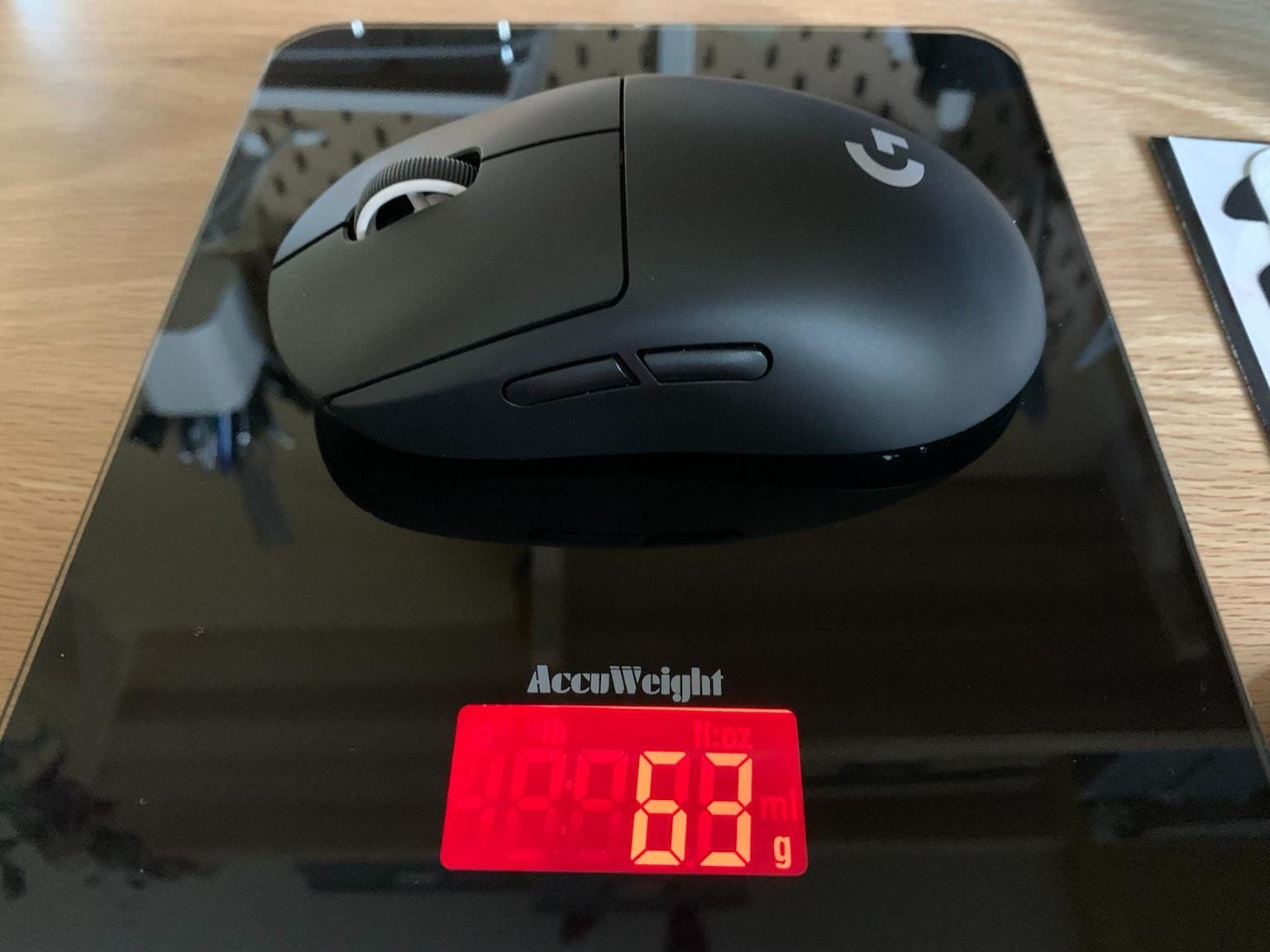 When feeling the weight of this peripheral, you could be forgiven for thinking that it feels cheap due to its light, hollow plastic feel. This is by design however! The mouse weighs about 63g (2.2 oz), which is equivalent to a handful of marshmallows (about 9, what? You pick a better comparison then!).
Combine that low weight, with the PTFE coating on the bottom of the mouse, and you have a mouse that you can use for hours with low fatigue and high speed. Optionally, you can swap the door on the bottom of the mouse with one provided coated in PTFE to reduce friction even further!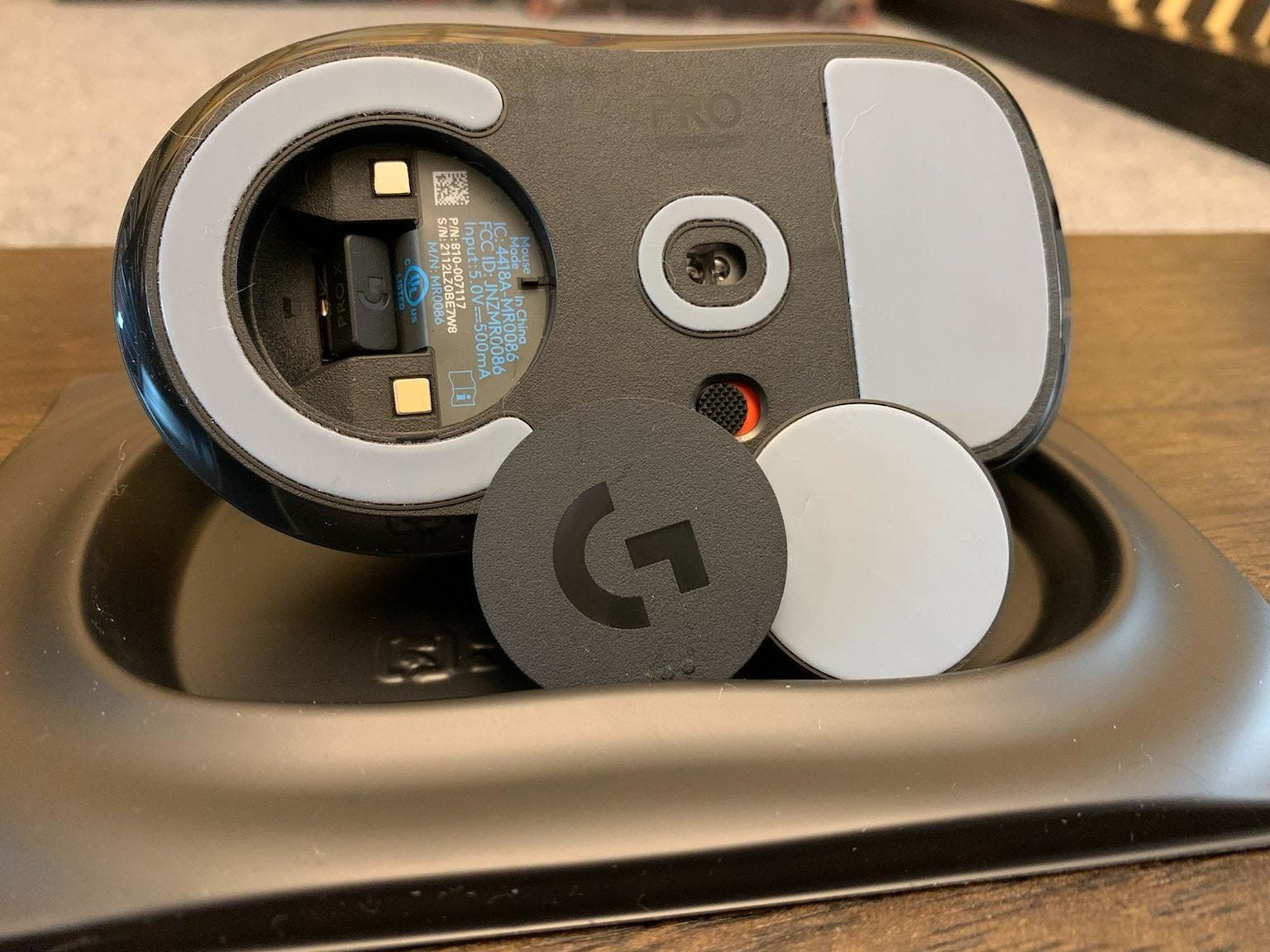 Though speed isn't everything. So to keep things accurate, Logitech has included the HERO 25K sensor. This allows the mouse to detect incredibly fine movement, essentially twitch reactions.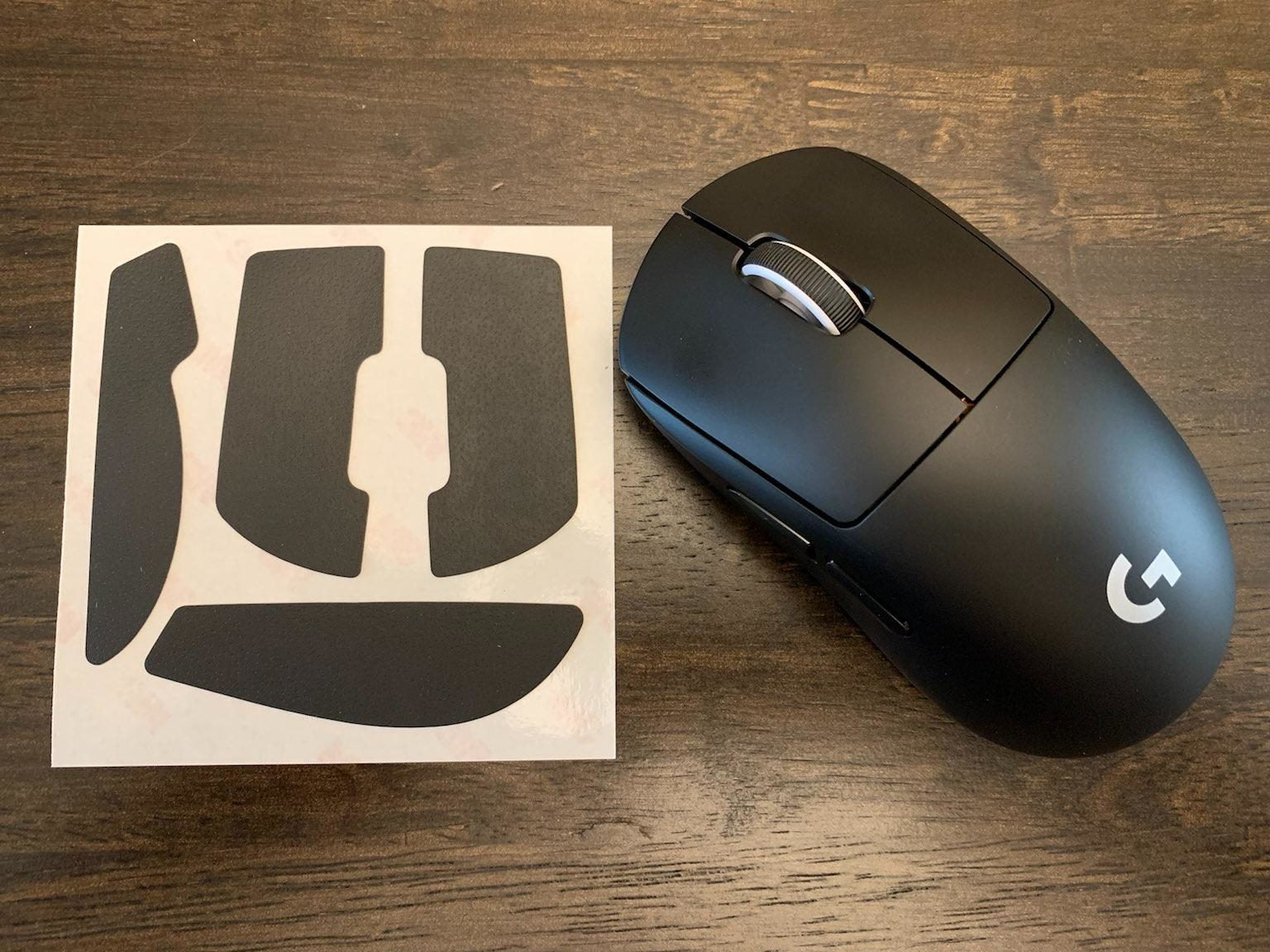 If you want to get really serious about maintaining your accuracy, you can add the included grip tape pads to the top of the mouse. Now your hand will never slip during those tight and tense moments!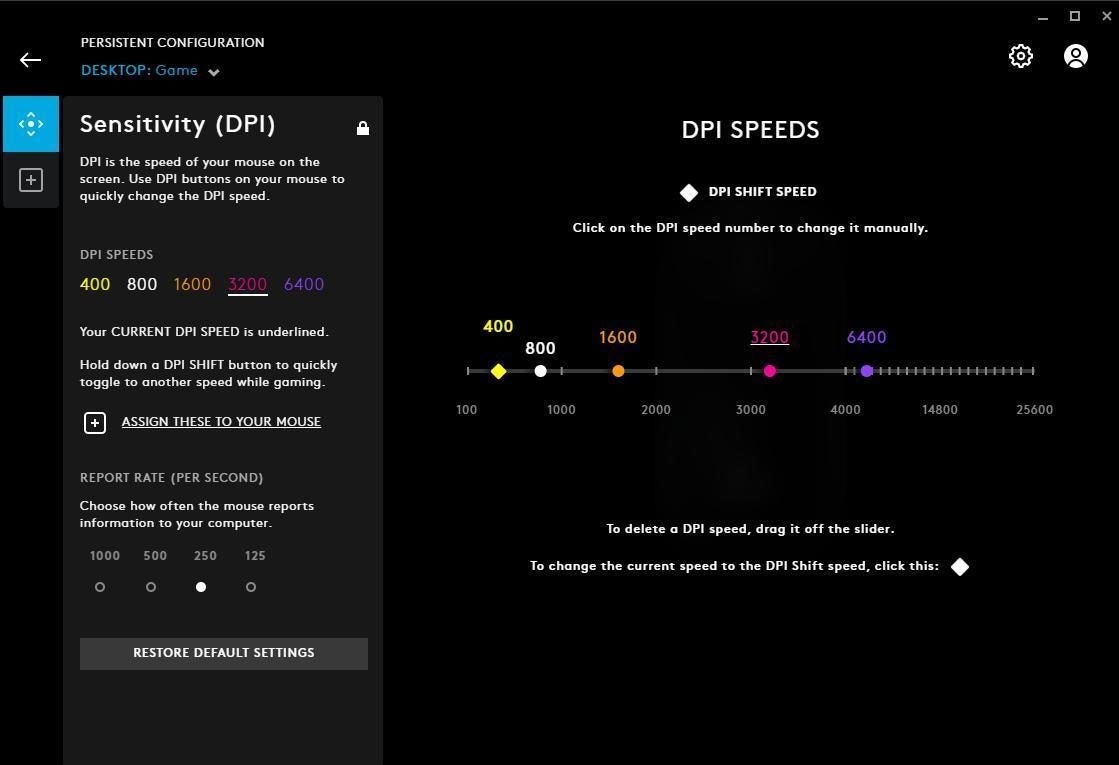 All of the specifics you care about can be set in Logitech's G Hub software. Here you can control the speed and response rate of the mouse, to fine tune it to your needs.
If you want to get really fancy, you can also set up specific Macros, Actions and program specific triggers!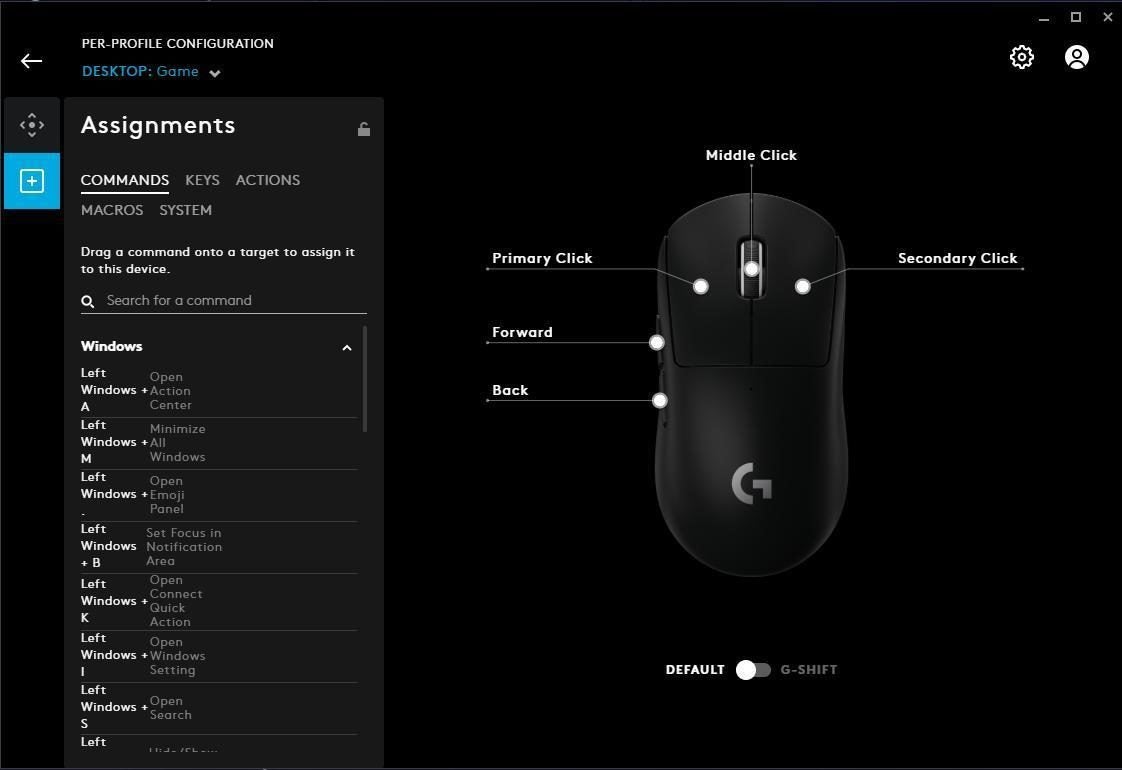 Conclusion
Optimized for free, fast and accurate movement; the Logitech G Pro X Superlight can keep up with anyone.
It may be overkill for some, but if you want a customizable, high performance peripheral, this is a serious contender.
If you have any other pieces of tech that you might want, Best Buy carries a variety of essentials to create the ultimate set up for gaming and streaming that can be found here
Leave a Comment
We're always looking for more feedback! If you own one of these items, please share your thoughts about it in the comments below!
RedFlagDeals.com is reader-supported. We are a participant in the Amazon Services LLC Associates Program and other similar affiliate advertising programs. These programs are designed to provide a way for sites to earn advertising fees by linking to them. This means that RedFlagDeals.com will sometimes get a small commission if you make a purchase through our links.