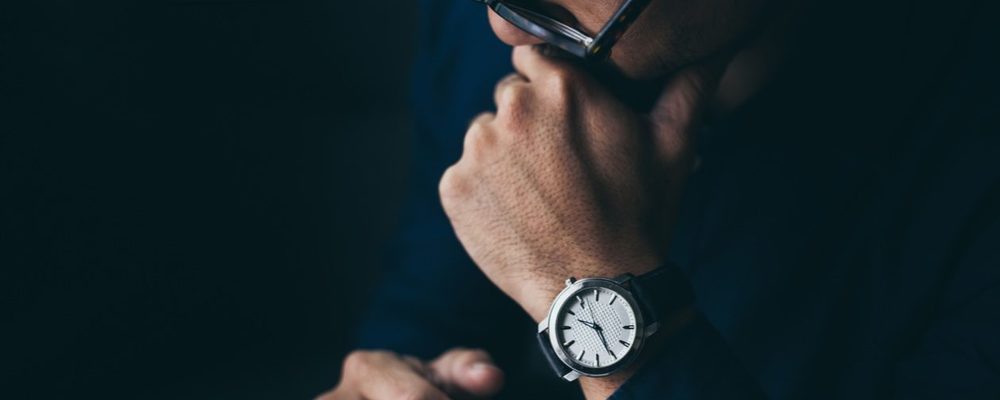 The Best Affordable Watches for a Loved One
By
Jordan Maxwell
January 25, 2021
A good watch can pull an outfit together like no other accessory. At a time when people use their phones to tell the time, it's easy to forget how elegant and efficient a classic timepiece can be. Whether it's for a man or a woman, you can find something great without breaking the bank. If you're in the market for a watch for your significant other or family friend, we've put together a guide that will show you all of the greatest tickers from watch brands you recognize at price tags you can stomach. For the handsome man or the classy lady: we've handpicked a number of watches that will work for you and your budget this holiday season.
Things to Look for When Buying a Watch
A good watch is so much more than a timepiece. It's an accessory that can make your outfit for all occasions. It's a status symbol, an investment and a legacy item that you can pass onto the next generation. There are a number of ways that you can determine if you've picked up a quality watch.
Weight: A quality watch should look and feel like a quality watch. It should have some weight to it and you should feel it when you're wearing it on your wrist.
Sweep: The internal mechanism of the 'tick-tock' hand should move effortlessly along the dial.
Brand: As always, the brand reigns supreme. Whether it's a Rolex or a Seiko, the sign of a good watch often depends on the brand as well.. A watch is something that should outlive you and no one is going to fight over, or envy, a watch that isn't recognizable.
Material: This is important, especially for leather watches. Full grain leather is likely to last longer because it will retain its top layer coating, which is the most durable part of the watch band. Top grain is a slightly lower quality of leather and can be less durable. If you're doing something active, depending on the quality of leather, you might have to remove it.
Accuracy: A good watch should do what it's supposed to — keep time reasonably well. These watches run on the precise movements of a complex series of gears and springs. The most precise watches in the world undergo rigorous testing, and are called chronometers.
1. Editor's Pick: Seiko Men's SUP880 Analog Display Japanese Quartz Black Watch
3-year limited warranty
Case diameter: 28.5mm
Case thickness: 6.1mm
Seiko's leather band analog watch is a great timepiece for the office or for when you're trying to pull together that classic look for a family gathering or outing. It's a solar watch that is powered from a variety of light sources and offers high-performance electricity generation. With a six-month power reserve, it's an elegant dress watch with a gold tone stainless steel case. It's also water-resistant for up to 30 metres. A similar style is also available for women so take advantage if you're looking for a gift to show your significant other you care this holiday season.
2. Men's Bulova Dress Watch
Mineral-curved single
Analog-quartz movement
Water resistant to 30m (100ft.)
Its classic ambassador style with Tonneau-shape gold-tone stainless steel case is as classy as it gets. From one of the most elegant and recognized brands, this Bulova Dress Watch is great for work and other formal events. The vintage timepiece has a three-hand calendar feature, domed mineral glass and a gold-tone stainless steel bracelet with double-press deployant buckle closure. It is water-resistant and can withstand general splashes or a brief immersion in water but it's better to take it off if you're swimming or bathing.
3. Tissot Men's Analog Display Swiss Watch
Water resistant to 30m (100ft.)
Leather calfskin band
This watch not only allows you to stay on top of the time but you can also stay on top of what day it is as well. Made by Tissot, it has a stainless-steel case with a brown leather strap and tells you the date and day at the three-position of the watch. It's a 40mm stainless steel case with an anti-reflective sapphire dial window. It's classy and modern, and would be perfect for your significant other.
4. Michael Kors Lexington Rose Gold-Tone Watch
Comes with bracelet
36mm case
2-year warranty
The Michael Kors Lexington watch boasts two-tone stainless-steel craftsmanship for elevated appeal, while a beveled top-ring and bracelet strap draw inspiration from traditional men's watch styles. Together with a logo heart charm bracelet, this gift set is the perfect way to show her you love her this holiday season.
5. Skagen Men's Jorn Minimalistic Stainless-Steel Quartz Watch
Water resistant up to 50mm
Case diameter: 41mm
Case thickness: 8mm
Known for its quality and minimalist design, this is a watch that will stand the test of time. What's great about this one is that you can maintain your style and refresh your look; it comes with swappable, versatile watch straps that allow you to change the look and feel of the watch. You can also exchange it for leathers, metal and silicone straps to make sure that you can stand the test of time. This watch was crafted to blend in perfectly with your everyday look, while never losing its classic appeal.
6. Anne Klein Women's Rose Goldtone Bracelet Watch
32mm Rose Gold case
Jewelry clasp closure
Adjustable link bracelet
This is a great watch for the multi-faceted woman who enjoys a casual and sophisticated look. The entire watch is gold and give you great value for the price. It's sleek, yet elegant; graceful yet bold. It's beautiful timepiece that will show her how much you love her this holiday season.
7. Citizen 31mm Women's Dress Watch, Gold
The Citizen dress watch is also another gift for her this holiday season. Available at Best Buy, the watch has subtle elements of old and new-school styles. This watch pairs bold curves with its gold tone and mother-of-pearl face for a truly elegant and unique look. It's on sale — more than 50% off — so this could be a luxury money-saver that your budget will appreciate while at the same time, sending the right message.
Watches FAQ
How Often Should I Replace My Watch Battery?
Every 1-3 years. Pay attention to things like moisture and rattling. Obviously, it's time to replace it if the watch has stopped or if the second hand get frozen.
What is the Difference Between Water Resistant and Waterproof Watches?
For the most part, water-resistant watches should be kept away from water as much as possible. Waterproof watches are built to deal with water and moisture at a much higher level than a water-resistant watch. A waterproof watch can be completely submerged in water and some can even withstand a very high-level of water pressure as well, for instance from a hose or faucet.
How Often Should Your Watch be Cleaned?
You should aim to clean your watch every three to five years, or as required. For metal wrist bands, all you have to do is dip it in a bowl of warm, soapy water and carefully dip the band in it for 15 to 20 seconds. Take it out after that and gently scrub it with a clean, damp toothbrush for maximum results.
Start Shopping Today!
You'll know when it's time to buy the right watch. Whether you're looking for a watch for a man or a woman, there's a number of brands and types to consider. You can take advantage of deals listed in our sidebar from forums on RedFlagDeals.com.
RedFlagDeals.com is reader-supported. We are a participant in the Amazon Services LLC Associates Program and other similar affiliate advertising programs. These programs are designed to provide a way for sites to earn advertising fees by linking to them. This means that RedFlagDeals.com will sometimes get a small commission if you make a purchase through our links.