Treadmill Buying Guide 2019
By
Lisa Selvaggio
November 1, 2019
Walking or running on a treadmill is an effective way to get a solid workout in. And with the right treadmill, you can exercise right at home, reaping all of the benefits of running, like strengthening muscles, losing weight, and improving your mood, without having to go to the gym or head outside.
Once you're ready to buy your own treadmill, you'll quickly realize that there are a lot of different models offering a host of different features. So, to be sure you're investing in the right type of treadmill for your needs and budget, check out our short buying guide below.
First, Consider the Size of the Treadmill
Treadmills can take up a lot of space (think: roughly 3 feet wide by 7 feet ong for a standard treadmill), so one of the first things that you'll need to consider is how big your treadmill can be to fit in your workout space at home.
If you're planning on walking or lightly jogging on your treadmill, a 20" wide belt might suffice. On the other hand, if you're going to use your treadmill primarily for running, a belt that's 22" wide might be better for you.
In terms of belt length, if you're mainly going to be walking on your treadmill, 55" might be enough for you. But if you're going to be running most of the time, a longer belt can help you have the space you need for a safe workout. You can find treadmills with belt lengths of 60" or more, and these are also ideal for those who are taller and have longer strides.
Consider the Features That You Really Need
The newest treadmills come with a wide range of features, but you might not need all of them. By figuring out which ones you'll actually take advantage of, and which ones you can do without, you can determine if you really need to spend the extra money for all of the bells and whistles.
Built-in workout programs
Automated incline
Wireless pulse monitor
Internet connectivity for mobile app use
Here Are a Few of Our Top Picks
Now that you have a better idea of some of the main details to look at when shopping for a treadmill, let's dive into a few of our top recommendations.
Folding Treadmill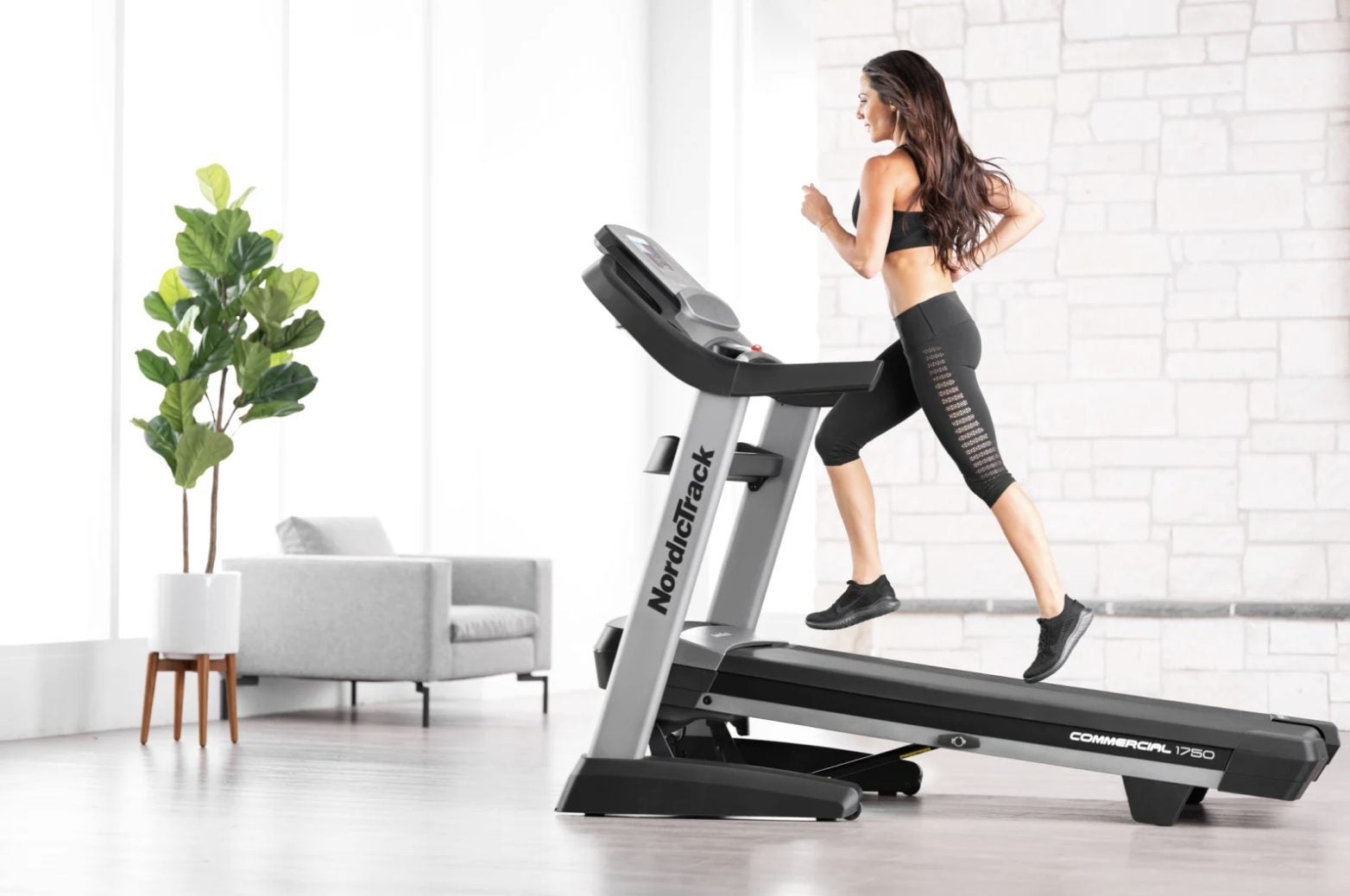 The NordicTrack Commercial 1750 boasts a quiet motor, incline and decline abilities, a 10" touchscreen, workout apps integration, and access to iFit Coach to track important data after completing fun workouts with the help of Google Maps. Plus, it also has three fans to help keep you cool during your workouts, as well as adjustable cushioning and a weight capacity of 300 pounds.
Budget Treadmill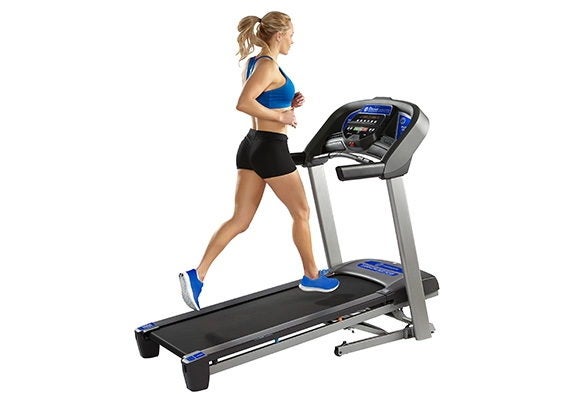 The Horizon T101 treadmill can be a good choice for those who are on a tighter budget. It comes with nine built-in exercise programs and heart rate monitoring, and it can be folded up when not in use. Plus, it supports up to 300 pounds, and the track inclines up to 10% for more intense workouts.
High-End Treadmill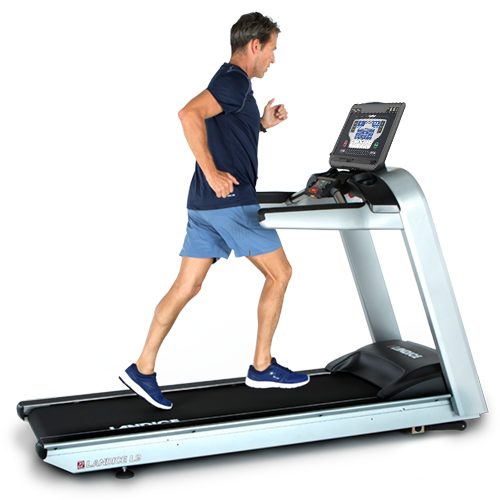 If you would prefer a high-end treadmill, check out the Landice L8 LTD, with its large 22" wide by 63" long track, which can tilt up to 15% for those times when you want an incline. Plenty of cushioning provides a high amount of shock absorption, and Bluetooth connectivity makes it easy to use fun workout apps to keep things interesting. Plus, it can handle up to 500 pounds, and it has a quiet motor that supports smooth motion up to 12 mph.
For Home Use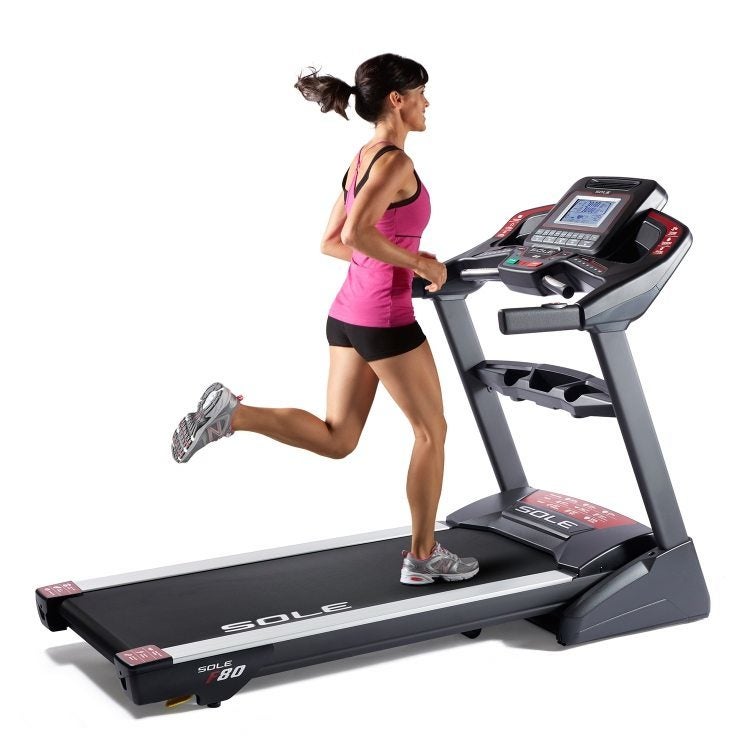 When searching for a treadmill designed for home use, it's worth looking at the Sole F80, which is constructed using commercial grade parts, including a high power motor, to ensure it will be a durable and reliable product. Its cushioning system helps minimize impact on your joints, and it also comes with preset workouts and heart rate monitoring. Plus, it's foldable, it can support up to 375 pounds, and it has a reversible deck to make it last even longer.
Test Before You Buy
Once you've figured out what types of treadmills you're interested in trying, see if you can find them at local sporting goods stores. This will give you the chance to look at a treadmill's size and specs in person. Doing so also allows you to experience walking and running on its track, so you can feel just how much cushioning and shock absorption it provides.
After deciding on a specific model, do some comparison shopping on the internet to find the best price. You might be able to locate an awesome deal online that you can't get in stores.
Finally, Enjoy Your New Treadmill
Even though it might take some time to figure out which treadmill has everything you need at the right price, the effort will be worth it. And with your new treadmill at home, you can immediately start taking advantage of its features to get an effective cardio and strength training workout that can help you get, and stay, fit.