Tim Hortons to Launch New App and Support Mobile Orders
By
Simon Hung
July 19, 2017
You may never need to wait in a lengthy Tim Hortons line-up again, because the popular coffee chain is reportedly set to launch a new app on July 27 that will support mobile ordering.
According to a report from CBC business reporter Sophia Harris, the app was supposed to launch this past March, but was delayed due to backlash from franchisees with concerns of operational chaos and a lack of testing. There were also fears that the app would create unwanted customer bottlenecks similar to the problems Starbucks faced when they launched mobile ordering.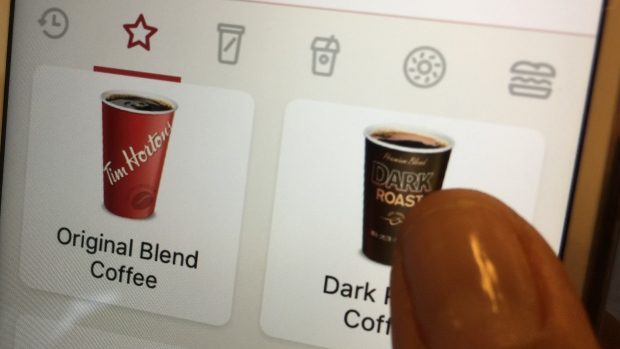 The app will reportedly include photos of menu items for easy ordering (via CBC News).
The app will include regular Tim Hortons staples including coffee, cold beverages, donuts and sandwiches, each customizable from within the app. Once ordered, customers can simply walk into their selected location and pick-up their order from a designated area.
There has been no official word from Tim Hortons confirming a launch date, but Wade MacCallum, a Tim Hortons franchisee, stated the app will be ready to go on Thursday, July 27 and most locations will be prepared to accept mobile orders. Restaurants that are not app-ready will have up to an additional two weeks to prepare.
If true, the app should be very convenient for Tim Hortons lovers and a must-have for commuters looking for maximum efficiency. Stay tuned for updates about the launch, as we'll have more information once details are made available and provide first impressions from our resident RFD Tim Hortons guru.