Black Friday

Tim Hortons Reveals Their Holiday Cup Designs for 2020
By
Thomas Kenzaki
November 4, 2020
With Halloween now behind us, it's obviously time to shift our focus towards Christmas. Tim Hortons wants to help you get into the Christmas spirit so they've just announced their new holiday themed cups and packaging.
Starting November 12th, you'll be able to get the new holiday design for 2020 on your hot beverage cups, hot beverage sleeves, Timbits boxes, and donut boxes.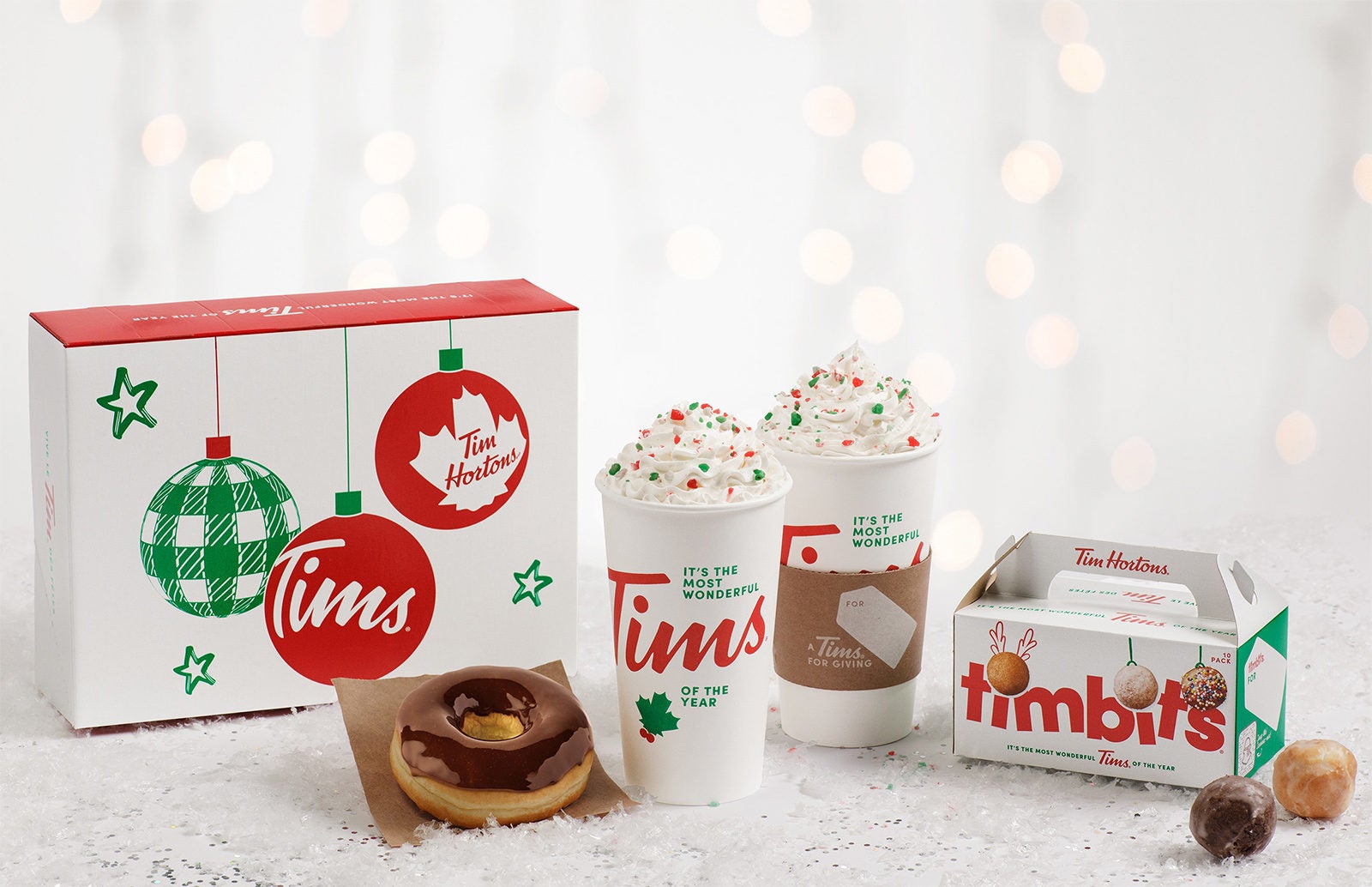 The new design features a snow-white backdrop with classic red and green ornaments, antlered Timbits and a maple-leaf play on mistletoe. There's even a spot for you to write who the hot beverage or baked goods are for, so you can add a personalized touch.
However cool the packaging is, nothing sells the holidays better than seasonal beverages and food items.
While there's no info yet on what's coming out this year, Tim Hortons did say that they'll be making an announcement next week with more details. Candy cane hot chocolate can't come out a day too soon!
Let us know what you think of the new cup and packaging designs for 2020 and stay tuned for updates from McDonald's and Starbucks who will surely be soon to follow with their holiday cup design.