Tim Hortons is Releasing Limited-Edition Merch for National Coffee Day
By
Simon Hung
September 27, 2021
Tim Hortons is joining the fashion world this Wednesday, as the chain is releasing a new limited-edition collection of coffee-inspired apparel to celebrate National Coffee Day.
Appropriately named the Double Double Collection, the merch will be available through Tim Hortons' new online store – The Drip Drop – starting at 10:00 AM ET on September 29, with new products released for sale every 20 minutes.
The Double Double Collection is available exclusively in Canada and not much is known about the release aside from a single teaser image on The Drip Drop website and Tim Hortons' social media channels – there appears to be at least 10 different products in the collection, with three distinct hoodies, sweatpants and t-shirts shown on the website teaser, along with a tumbler.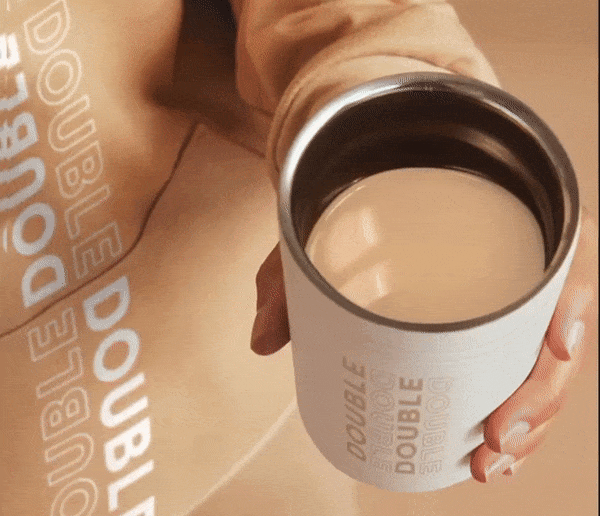 The Double Double Collection will be available starting Wednesday, September 29.
All hoodies and sweatpants in the collection feature a tan-shade light-brown colour with "Double Double" or "Deux Deux" text in white, while the t-shirts and tumbler reverse the colour scheme.
Another unknown is pricing, as prices are not listed anywhere and will likely remain a secret until the official launch – visit The Drip Drop this Wednesday for the full reveal and to cop a few styles for yourself.
____________________
Source: Tim Hortons