The New LEGO Harry Potter Hogwarts Castle is 6,020 Pieces of Magical Delight
By
Thomas Kenzaki
July 25, 2018
It's been 20 years since the first Harry Potter book was released in North America but the fandom surrounding the franchise is as strong as ever. Case in point, LEGO has just revealed a massive new Hogwarts Castle set that blows away every previous Harry Potter LEGO set in size.
The amazingly detailed set comes in at a whopping 6,020 pieces! To put this into perspective the only set larger (by pieces) than this is the Star Wars UCS Millennium Falcon (7,541 pieces). This is the set Harry Potter fans deserve and it's a set that every fan will want to own.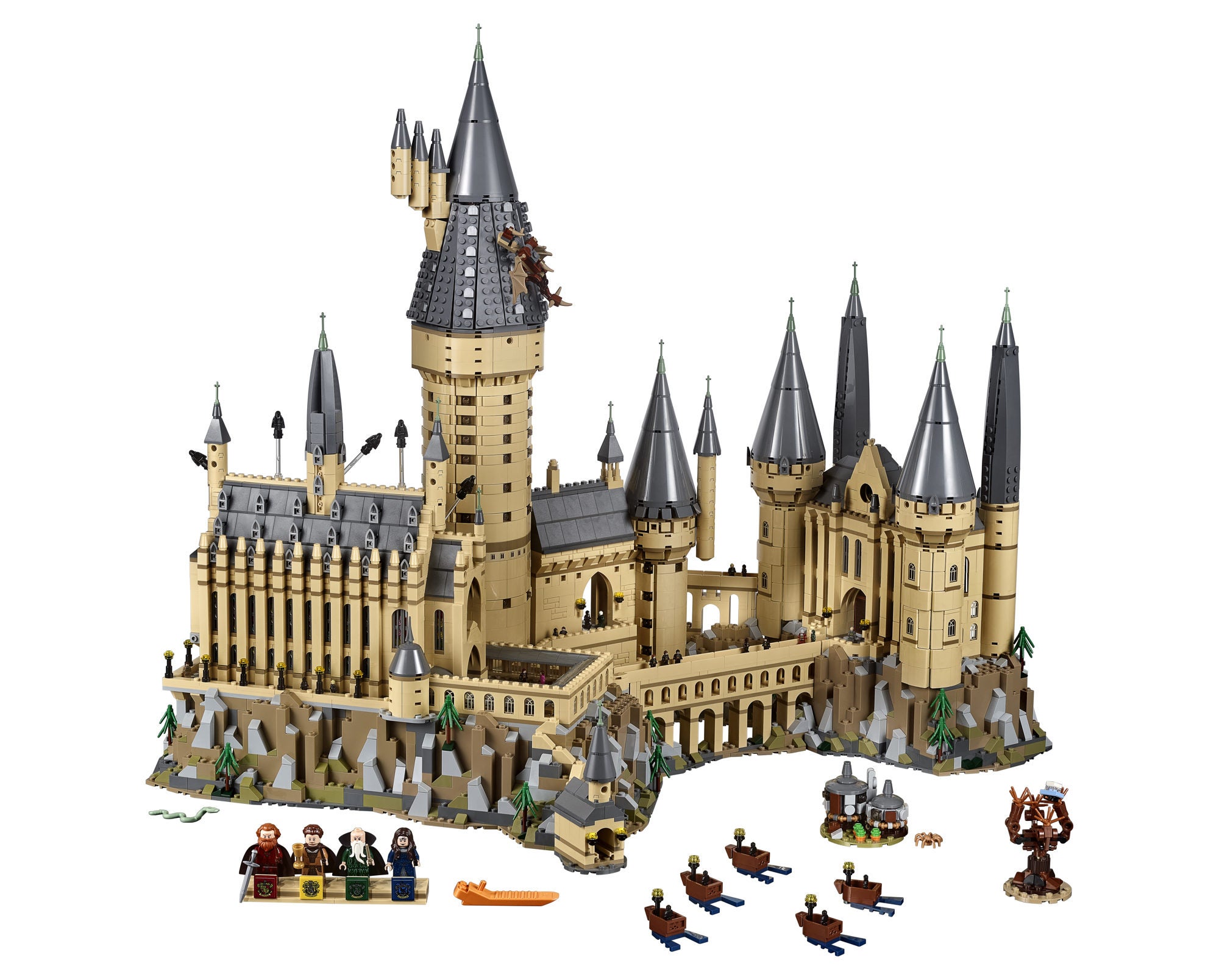 LEGO did an incredible job including as many details from the world of Harry Potter in this set. The castle is very large and includes elements such as towers, turrets, chambers and classrooms. You even get external elements like the Whomping Willow tree and Hagrid's hut!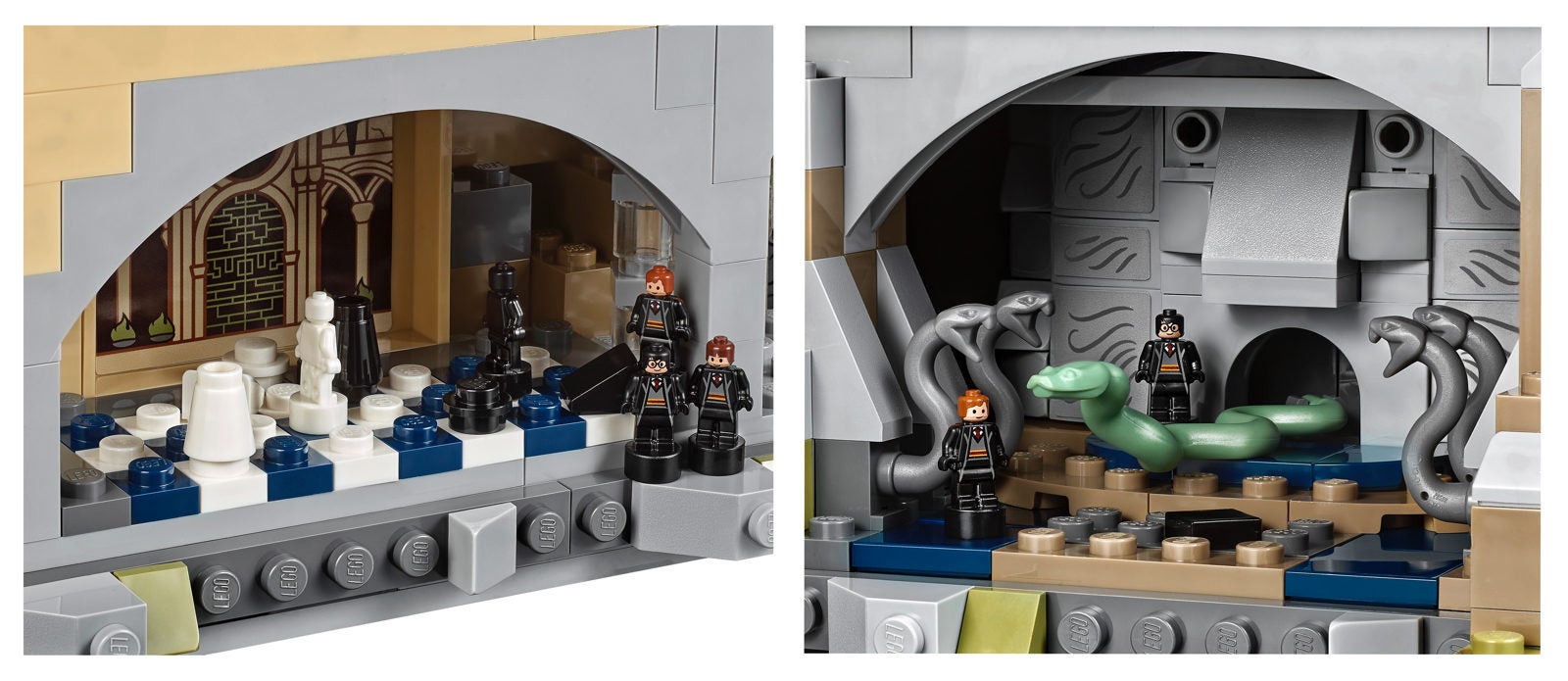 Chessboard Chamber (left) and Chamber of Secrets (right)
No set of this style would be complete without some minifigures thrown in and with the Hogwarts Castle set you'll get 4. Godric Gryffindor, Helga Hufflepuff, Salazar Slytherin and Rowena Ravenclaw (complete with a buildable minifigure display stand).
I know what you're thinking: where are Harry, Ron, Hermione and all the other beloved characters? Don't worry, they're included too but in microfigure form. There are 27 microfigures in total which include a lot of the popular characters you've come to love or hate (sorry Professor Dolores Umbridge). You'll be able to get regular Harry Potter character minifigures starting August 1st as part of the series 19 minifigures release.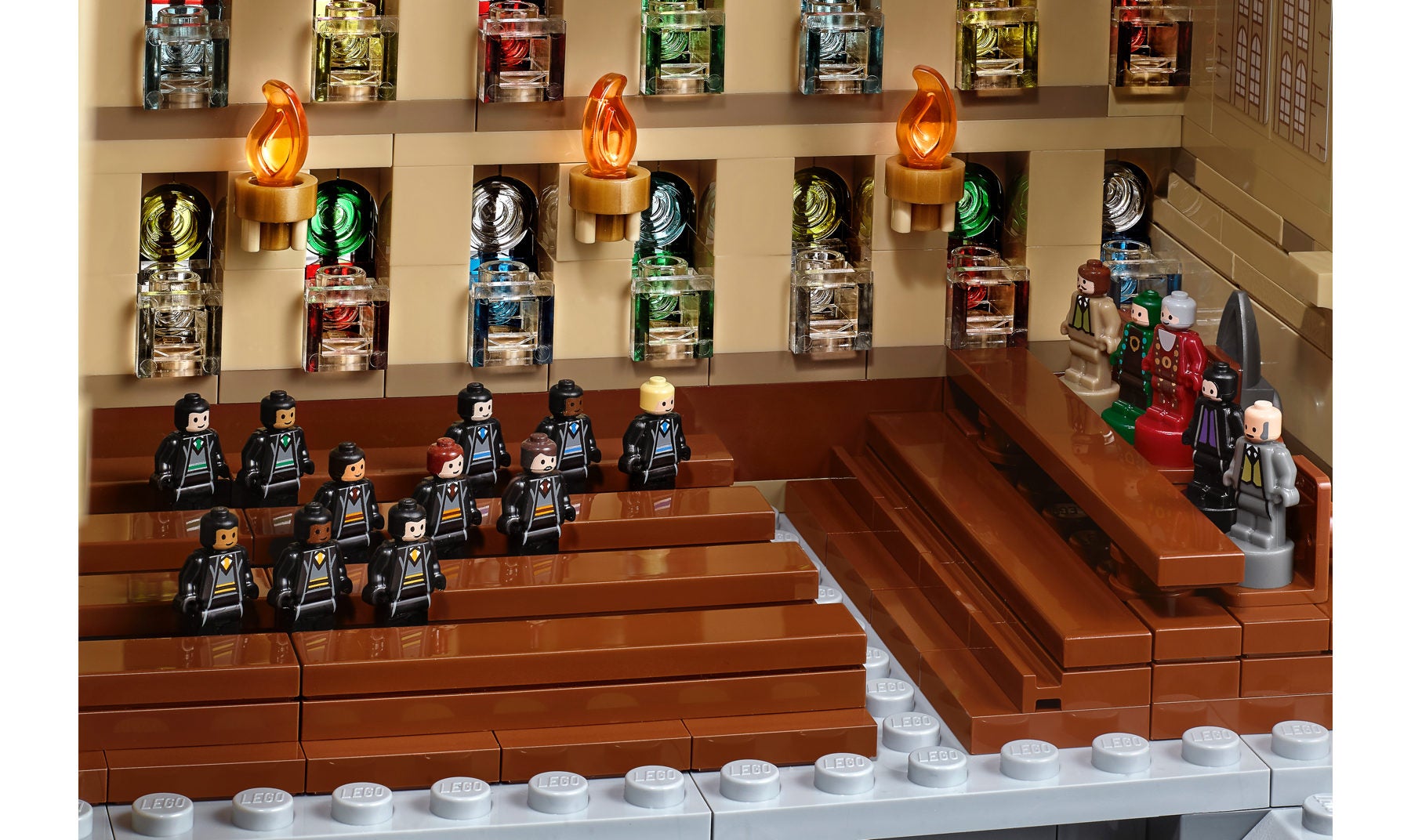 Some of the included microfigures in the Great Hall
If you're looking to add the Hogwarts Castle to your collection it won't come cheap. The set is listed for an MSRP of $499.99 in Canada which means you might need to save up for a while. The set goes on sale September 1, 2018 but LEGO VIP members get first dibs on it starting on August 15, 2018. VIP membership is free so sign up today. You'll earn VIP points with every purchase which you can redeem towards future purchases.
What do you think of the new LEGO Harry Potter Hogwarts Castle set? Will you be adding it to your shopping list or taking a pass? Let us know in the comments below.