The new Chromecast with Google TV is a Big Upgrade to the Chromecast Line
By
Thomas Kenzaki
October 24, 2020
It may have taken until 2020, but Google has finally released its first full featured streaming device with a dedicated remote. The new Google Chromecast with Google TV brings with it many highly requested features, and is now a more serious contender in the competitive streaming device arena.
If you've used an older Chromecast device, you'll know they worked well, but lacked a lot of things you'd find from competing products from other companies such as Amazon's Fire TV Stick 4K and Roku's Streaming Stick.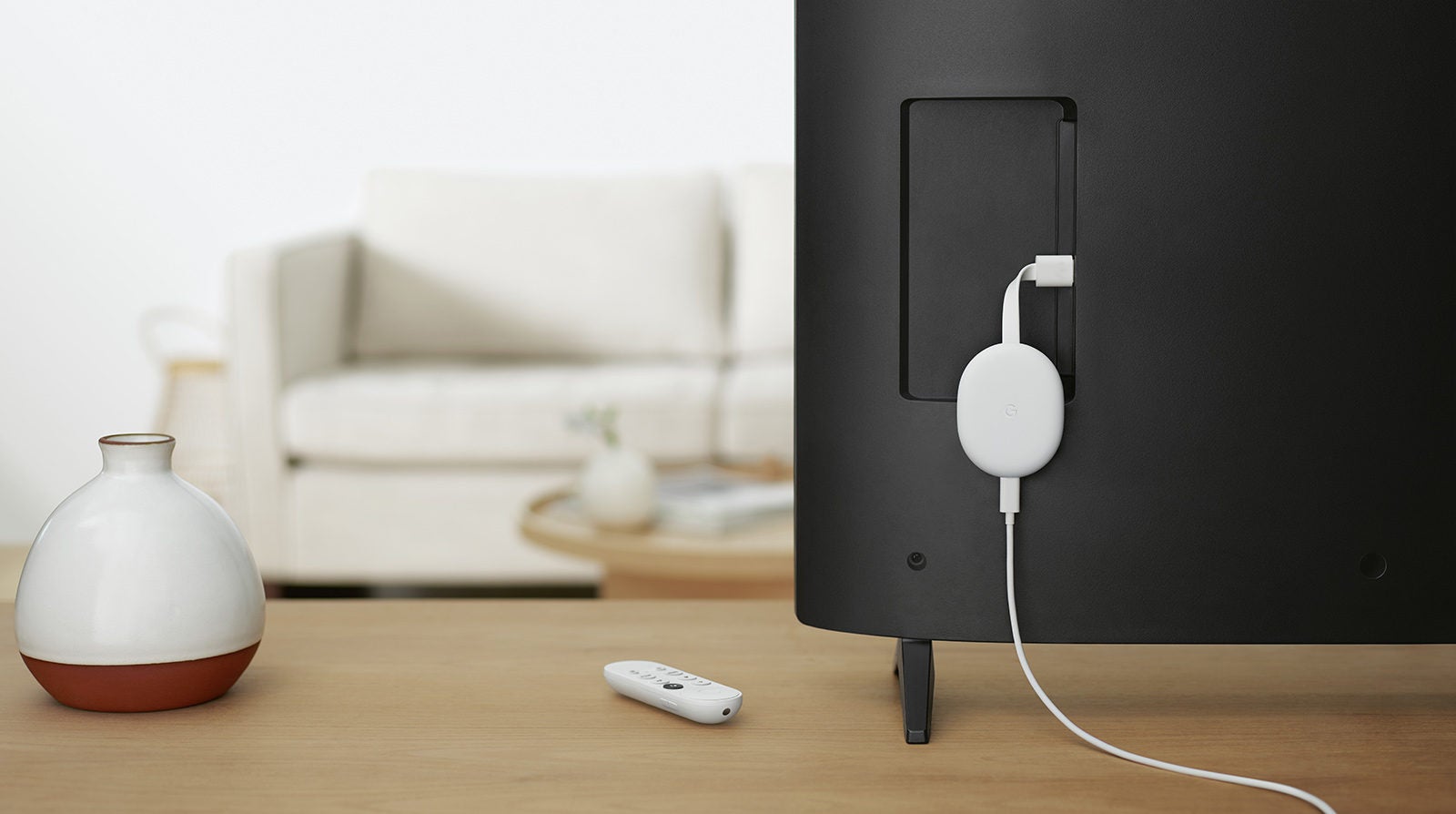 The most obvious thing you didn't get with older Chromecast models was a dedicated remote. To watch video on your TV you would need to cast video from your smartphone, tablet or other compatible device which then allowed you to watch on your TV.
While it worked very well and was intuitive, the lack of a dedicated remote was definitely a big drawback and obviously made it not an option for anyone who didn't have a compatible device, or those looking for a simple all-in-one solution to streaming on their TV.
Enter the new Google Chromecast with Google TV. Priced at a very reasonable $69.99 (the same as Amazon's Fire TV Stick 4K and Roku's Streaming Stick), it offers a slick new design AND comes with a very intuitive remote control.

Most owners never see the actual streaming stick after they set it up because they attach directly to the back of the TV and offer wireless control that doesn't require line-of-sight. If you've got a unique setup where you will regularly see it, take comfort knowing it's very small, and even comes in three unique colours. The included remote is also the same colour so if you're big into esthetics, Google has one up on the competition in this area.
The remote is compact (about 20% smaller than the Fire TV Stick 4K remote), and offers all the functions you'd expect including power, volume controls, and even dedicated buttons to launch YouTube (a given) and Netflix (who must've won the bidding war over competing streaming sites).
The best button of all on the remote is the Google Assistant button. If you own an Android phone or Nest smart home device, you already know how good this feature is. If you're not familiar with it, think of it as a very smart way to voice control your new Chromecast. You can use it to discover new content, ask general questions, and even control your smart home devices.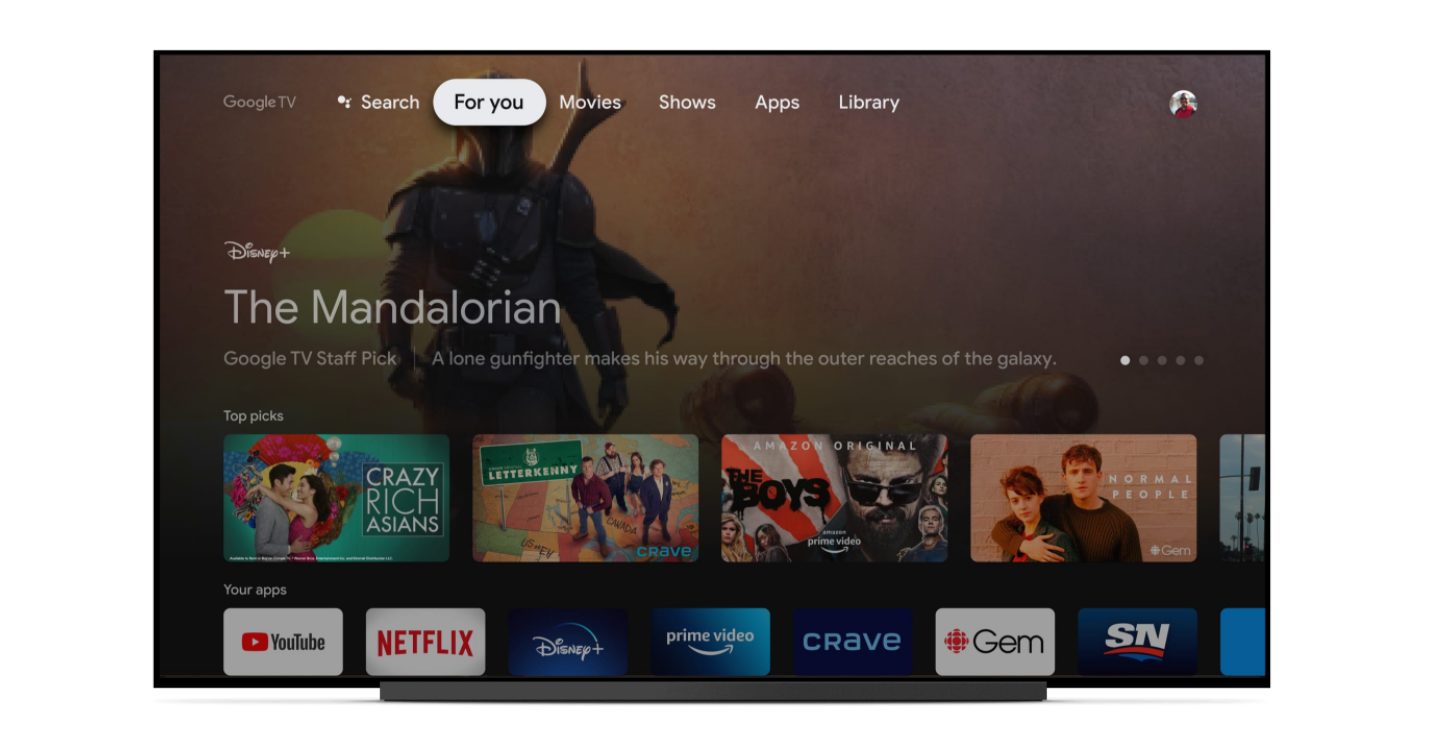 Looking past the physical hardware is a brand new interface called Google TV. Every streaming stick has a launchpad to fire up your apps and discover new things to watch. Previous Chromecast models didn't require this since you'd have to start streaming from other devices so the interface on the new Chromecast is brand new.
Setting up the device is as easy as you'd expect from any other Google device, and should only take 5-10 minutes including the time to download any updates. Simply follow the steps on your screen, and in the Google Home app.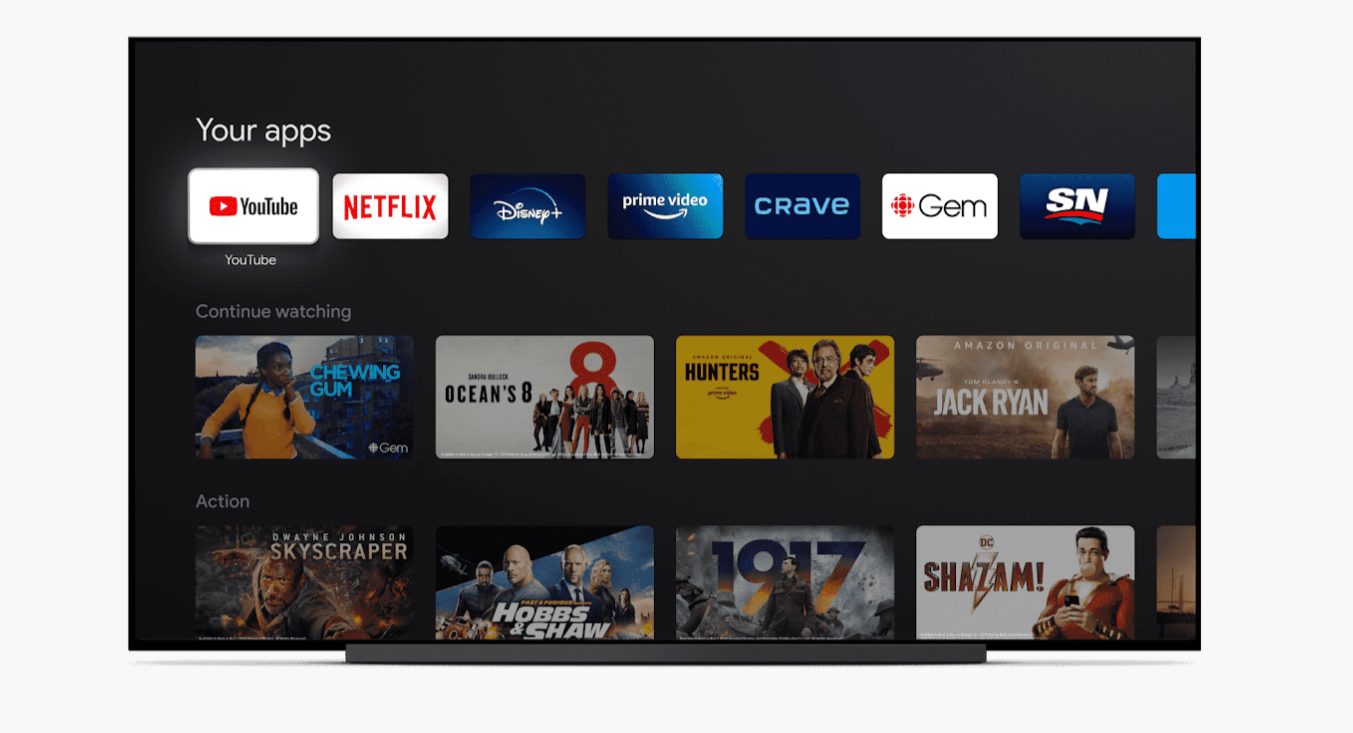 There's app support for all the popular streaming sites you can think of including YouTube, Netflix, Disney+, Prime Video, Crave, Spotify, Sportsnet and many more.
With support for 4K HDR video, you'll always get the best quality video available. Those of you who subscribe to Google game streaming service Stadia will be happy to know support for that will be coming in the first half of 2021.
Final Thoughts
Google's new Chromecast with Google TV is the long overdue upgrade for its Chromecast line of streaming devices. It's now up to par with offerings from Amazon and Roku, and is competitively priced.
One big reason to choose the Chromecast with Google TV is its integration with Nest smart home devices. If your home is full of them, you'll get more from going with Google than you would with the other brands devices.
Google was late to the party in releasing this device (the Fire TV Stick 4K was released almost 2 years ago by comparison), but if you're new to the streaming stick world or are looking to upgrade your older device, the Chromecast with Google TV is definitely worth considering.
Buy the new Google Chromecast with Google TV at
Best Buy Canada
,
Google
,
Staples
, and select other retailers in Canada.