The Cheesecake Factory's New Toronto Location is Set to Open in November
By
Thomas Kenzaki
September 28, 2017
Mark your calendars everyone! The grand opening date for The Cheesecake Factory's very first Canadian location at Yorkdale Shopping Centre in Toronto has just been revealed.
Come November 21st 2017 you will no longer have to make the drive across the border to Walden Galleria in Buffalo, NY to grab a delicious slice of cheesecake, glamburgers, or one of their 250 other menu items.
The discovery was made when savvy internet users discovered a new Instagram account, @thecheesecakefactoryca, which appeared along with a photo of the Toronto skyline. The photo noted the November opening date and included the caption: "Just hold on, we're coming for you, Canada…"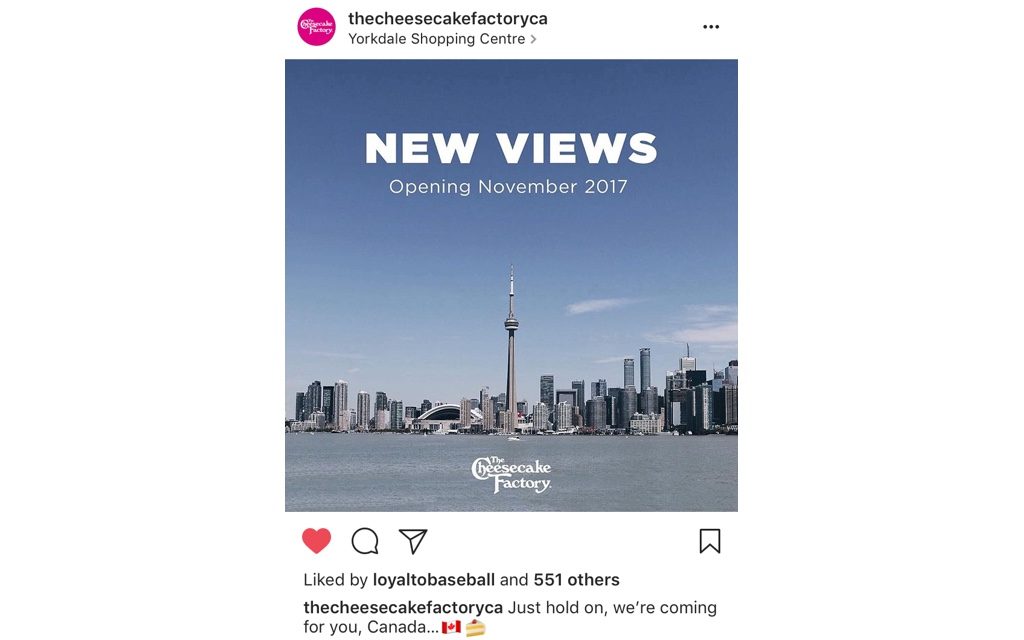 Originally The Cheesecake Factory's website went a step further and listed the exact opening date which was November 21st. This information was then removed and replaced with "Coming soon". It seems the original date listed turned out to be true as confirmed by a tweet by Yorkdale Shopping Centre's official Twitter account.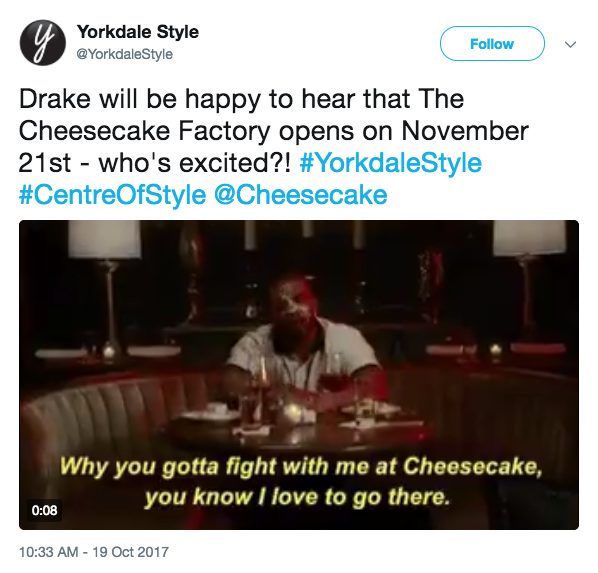 Since announcing that they were opening their first restaurant in Canada back in April, people have continually asked on social media when the restaurant would finally be opening. Now that we have the answer we can finally start counting down the days as well as try to figure out which items from their vast menu we want to try first!
Will you be stopping by for a meal or slice of cheesecake when they finally open their doors? Let us know in the comments below.