Sphero's New "Mini" Toy Offers Big Time Fun
By
Thomas Kenzaki
October 9, 2017
Hot on the heels of their new lineup of Star Wars themed toys which launched just last month, app-connected toy maker Sphero has just released their next big thing: The Sphero Mini.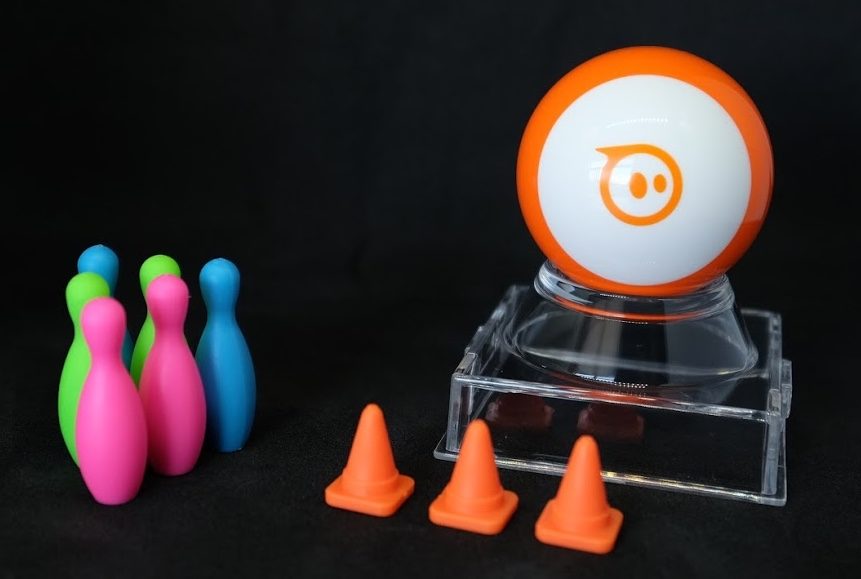 If you're new to the world of Sphero, they make a series of app-connected toys which you control with your smartphone or tablet. Recently they've even partnered with the likes of Marvel, Pixar and Star Wars to release toys from those universes.
The Sphero Mini takes the current Sphero 2.0 Robotic Ball and as you can probably guess from it's name, miniaturizes it. The Mini is about the size of a golf ball and while it doesn't offer the same features as the 2.0 (no waterproofing or induction charging for example), it does offer a lot for its size.
Here are some of the specs straight from Sphero:
10M range
USB charging
LED lights that glow in millions of colours
45 minutes of play time
Included fun accessories
It's obvious that Sphero had a lot of fun designing this toy. Right out of the box you'll find things like 3 mini traffic cones which you can use to create an obstacle course to drive through and 6 mini bowling pins for some small scale app controlled bowling!
Before you get started on the fun you'll need to download Sphero's new Mini app which is available for both iOS and Android devices. The Mini operates over bluetooth and it easily connected to my smartphone once I opened the app. In the app you'll find these cool features to play around with including Driving, Face Drive, and Gaming.
In Driving mode you'll be able to freely control your Sphero Mini using the on screen joystick controls. I found this to be the best way to control the Sphero Mini as it provided the most precise control. Using it to bowl, navigate the traffic cones and chase the kids around was a lot of fun!
Face Drive is a brand new mode and it uses your smartphones front facing camera to lock onto your face and then through head movements and facial expressions, move the Sphero Mini around. It's unique and fun but for any serious driving you'll want to stick to the joystick.
I didn't think the Gaming mode would be much fun but after giving it a try I think it's a nice extra feature in the app. Included are 3 classic arcade style games in which you use the Sphero Mini as the controller. By spinning or rotating the Sphero Mini in your hand you control what happens on the screen.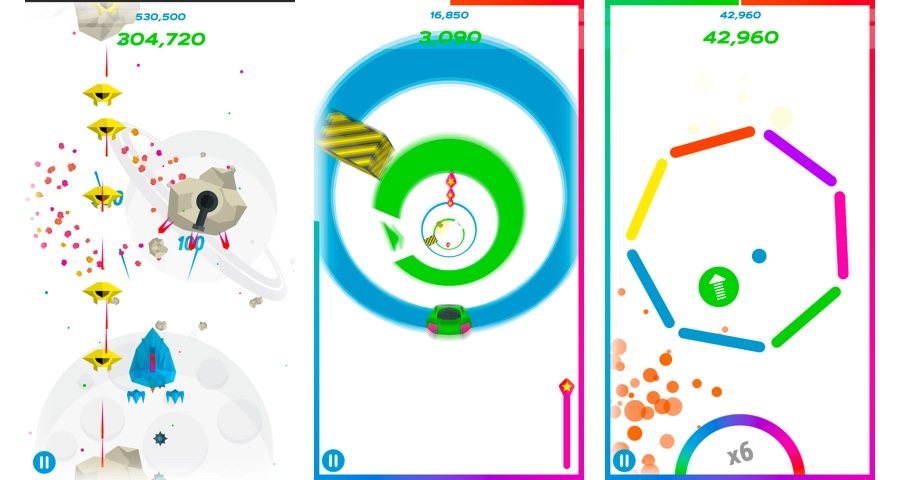 Exile II is similar to Asteroids where you control a space ship and shoot down enemies and obstacles to advance. Lightspeed Drifter is a racing game where you speed through a tunnel while avoiding obstacles and collecting speed boosts. Round Trip is like single player Pong where the goal is to steer the onscreen ball and knock out all the walls without letting it escape.
At $69 the Sphero Mini is the most affordable Sphero toy to date. The new lower entry point opens the door to buyers who might not otherwise have looked at owning one of their app-enabled toys. While the Sphero Mini is a small toy, it still offers a lot of fun and many features of it's larger Sphero counterparts and will make a great stocking stuffer this holiday season.
The Sphero Mini will be available for purchase soon is will be exclusively at Best Buy Canada.