Sony Announces a New Slimmer, Lighter PS5 Console Coming this Holiday Season
By
Ambia Staley
October 10, 2023
November 9 Update: Canadians can get their hands on the PS5 Slim with the release of the PlayStation 5 Slim Modern Warfare III bundle, releasing on November 10, 2023.
If you've been waiting around for Sony to release a more compact version of the PlayStation 5 console, then you'll be happy to hear that a new version of the console is starting to roll out this holiday season!
On October 11, Sony announced that they'll be launching a new form factor of the PS5 that provides gamers with greater choice and flexibility.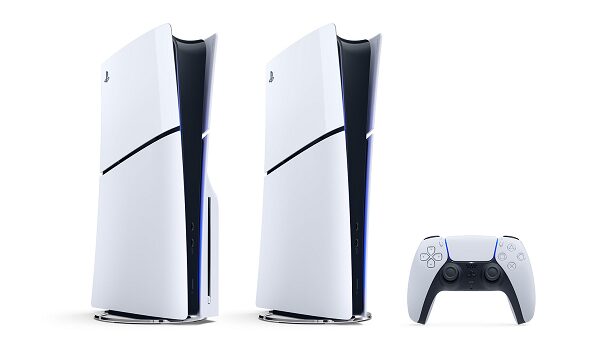 The new console has been reduced in volume by more than 30%, and reduced in weight by 18% and 24% compared to the previous PS5 models. The new PS5 features an attachable Ultra HD Blu-Ray disc drive and a 1TB SSD for more internal storage.
The new PlayStation 5 console is expected to release in the United States in November 2023 and roll out in other countries during the following months -- the exact release date in Canada is currently unknown.
Here are the currently listed prices for the new PS5 consoles:
PS5 with Ultra HD Blu-ray disc drive – $499.99 USD
PS5 Digital Edition – $449.99 USD
There are currently no Canadian prices listed, however the current PS5 with disc drive is being sold in the US for $499.99 and for $649.99 in Canada.
Sony is also including a horizontal stand for the new PS5 models, but vertical stands will be sold separately for $29.99 USD.
You can learn more about the updated PlayStation 5 models, including specs on the PlayStation Blog.