Rogers to Shutter Mobilicity and Transfer Existing Customers to Chatr
By
Simon Hung
May 11, 2016
It's been the elephant in the room since Rogers acquired Mobilicity in June 2015. For many Mobilicity customers, it wasn't a matter of if, but when the company would be dissolved and it appears as though that time has come, as Rogers has shuttered the Mobilicity brand and will move all current customers to their budget subsidiary, Chatr.
Rogers will cease new Mobilicity activations beginning August 15 and will begin the process of transferring more than 154,000 current customers to Chatr. In a statement given to MobileSyrup, customers will have the option to shift to a "comparable Chatr plan," but current monthly wireless plans will not be grandfathered to Chatr.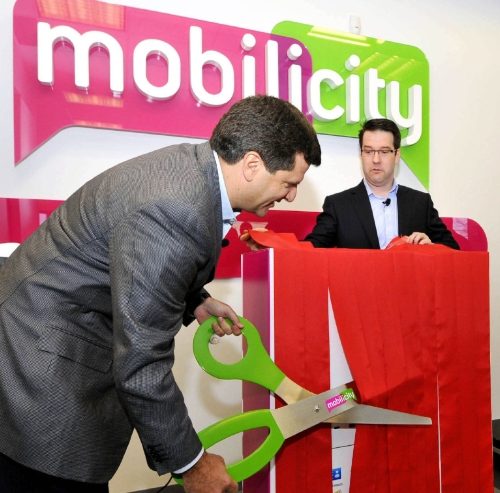 Effective this summer, Rogers will cut ties with Mobilicity and transfer current customers to Chatr.
Mobilicity was an RFD favourite due to the affordable, unlimited lifetime plans they offered once upon a time, but the company struggled financially until their acquisition by Rogers for $465 million in June 2015. Only 180 Mobilicity outlets remain across Canada and Rogers has stated that they will keep more than half of them open and re-brand them as Chatr outlets.
Many RFD forum members have expressed uncertainty with these lifetime plans, as Rogers has not released specific details about how these plans would be transferred to Chatr, if at all. Since Mobilicity did not use a contract model, some have speculated that owners of lifetime plans would be out of luck after the transfer and would have to settle for whatever Rogers considers a "comparable plan" on Chatr.
Mobilicity has set up an FAQ page regarding the move and will release more details at a later time. Until then, customers can use their phones and pay their bills normally.
This is the second time in the past month that a major Canadian telecom has changed the wireless market, as this news follows Bell's acquisition of MTS in Manitoba.
While you wait for the Chatr transition, be sure to check out our Ongoing Deals forum, where you can find threads dedicated to helping you find the wireless deals from different providers.
If you're a Mobilicity customer, how do you feel about the news? Express your dissatisfaction, jubilation or indifference by dropping a message in the comments!