Refresh Your Bedroom for the Spring
By
Lisa Selvaggio
April 15, 2020
Spring is an ideal time of year to refresh your bedroom by going beyond just cleaning and decluttering. We're talking about changing up your décor and making your bed even more comfortable and supportive. After all, your bed serves as the focal point of your bedroom, so you want it to look great. But, in addition to being stylish, you also want it to be ultra-comfy so you can get the good night's sleep that your body needs.
Ready to begin? Check out our tips on how to easily and affordably update your bedroom now that winter is gone.
Wrap Yourself in Luxurious Bedding
The right sheets and comforters can instantly change the whole look of your bed, and help you sleep cool on warm spring nights.
Casper Sheets — These cotton sheets are durable yet soft, and they're breathable. Plus, they can help keep you cool while you sleep, which is definitely a welcomed feature when the springtime temperatures start to rise.
Malouf Woven Tencel Sheets — Made of eco-friendly Lyocell, these extra soft and lightweight sheets can help you remain nice and cool, while at the same time helping you stay warm during the cooler nights of the season.
Luxor Linens Bali Bamboo Sheets — Looking for affordable luxury? This sheet set, which is made of bamboo wood pulp, is super soft, breathable, hypoallergenic, and wrinkle-resistant, with multiple color options to choose from.
Homelike Moment Comforter — This comforter is a good option for the warmer months of the year. It's filled with polyester and features a microfiber cover, and it's available in multiple reversible color options, so you can easily transform the look of your bed for spring.
Beckham Luxury Linens Comforter — Durable, yet soft, cozy, and lightweight, this comforter comes in a variety of colors, making it simple to bring a springtime palette into your bedroom.
Utopia Bedding Comforter — If you're looking for an affordable and attractive comforter to update your bed for spring, this one might meet your needs. It features a polyester cover, fiberfill, and box-stitching construction.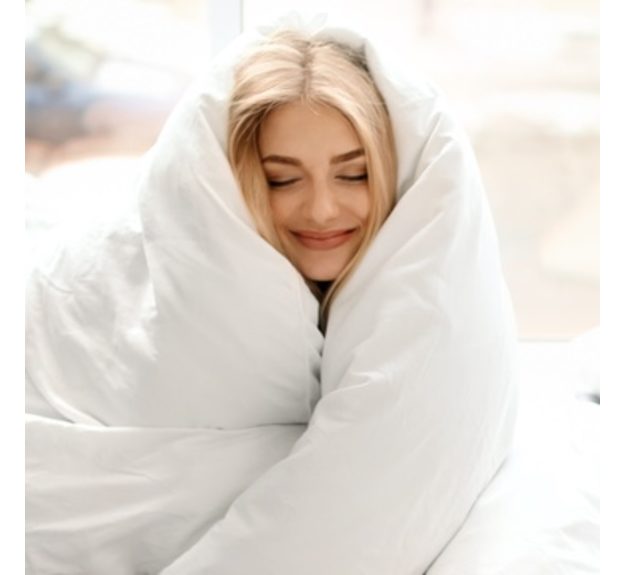 Use a Mattress Topper to Make Your Bed More Supportive
With a high-quality mattress topper, you can make your bed even more relaxing without breaking the bank, and it can be a good option when you aren't ready to buy a new mattress.
Avocado Mattress Topper — This product is made of Dunlop latex and organic materials. It helps keep you cool while you sleep, helps reduce motion transfer, and it might help you wake up with less pain too.
Layla Mattress Topper — Made of eco-friendly Lyocell, these extra soft and lightweight sheets can help you remain nice and cool, while at the same time helping you stay warm during the cooler nights of the season.
Isolus Mattress Topper — Great for those who tend to wake up with back pain, this mattress topper features 2.5 inches of memory foam, a hypoallergenic bamboo cover, and cooling gel to help you sleep comfortably throughout the night.
Add Bursts of Color with Decorative Pillows
Placing decorative throw pillows on your bed is a fun way to add pops of bright color that will immediately bring springtime vibes into your room.
MoonRest Microfiber Decorative Pillow — Choose from several sizes and a range of colors, including those that are perfect for a springtime design revamp. Plus, because it boasts faux suede, this pillow is also really soft to the touch.
Brielle Cozy Cable Knit Throw Pillow — This unique decorative pillow is super soft to the touch, thanks to the Sherpa on one side and cable knitting on the other. And it comes in various colors to match your new spring theme.
Cheer Collection Throw Pillows — These are available in rectangular and square shapes, so you can choose one or the other, or you can buy both and create an eye-catching mix of pillows on your bed. You'll also love these because they're luxuriously soft, thanks to the faux fur exterior, and they're available in several colors to complement your bedroom's overall design scheme.
Upgrade Your Bed for Comfort and Style This Spring!
There are a lot of ways that you can give your bedroom a fresh look this spring, and focusing on your bed alone can make a big difference in how attractive your room is and how inviting and cozy it feels. With the products above, you can make your bed more stylish and supportive so you can wake up feeling refreshed and ready to enjoy the sunny spring days ahead.