RedFlagDeals.com Sees a Spike in Traffic & Transactions
By
Kate Musgrove
June 1, 2020
This data, gathered in April 2019, shows the spike of traffic and transactions on RedFlagDeals.com after the onset of the COVID-19 pandemic.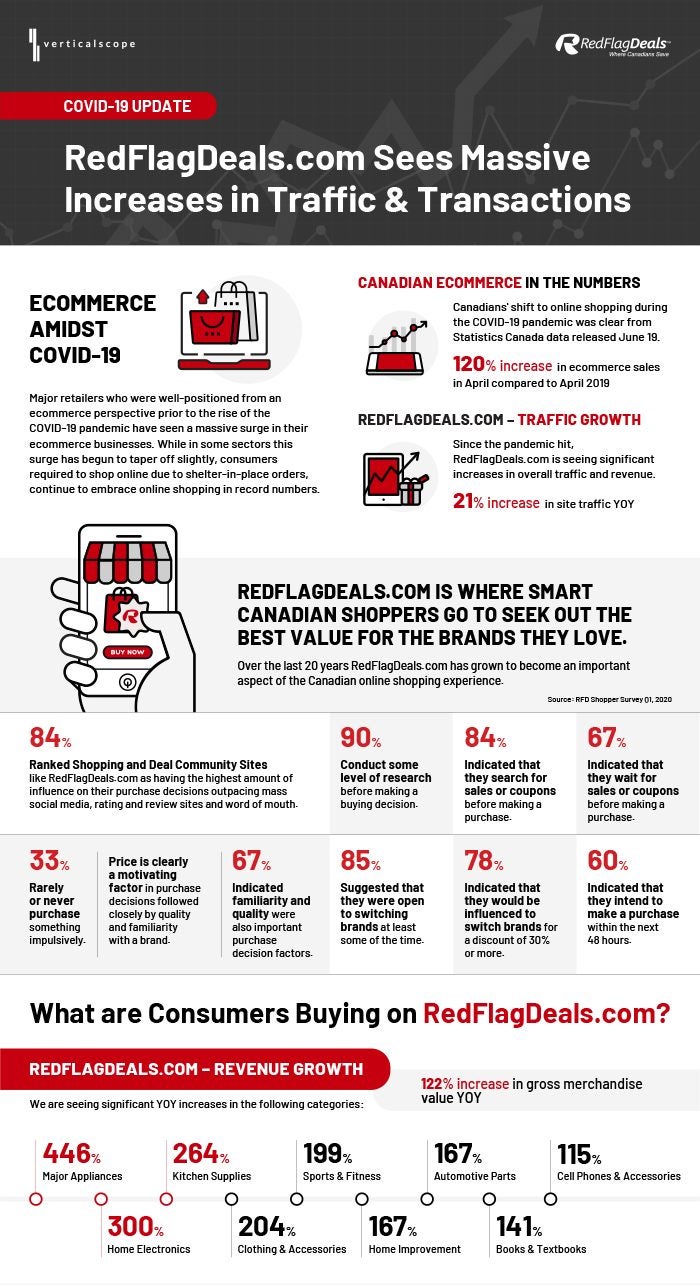 Comparing April 2020 to April 2019, there was a 120% increase in ecommerce sales. RedFlagDeals.com also saw a 21% increase in site traffic year over year.
Here's what our readers said:
84% said Shopping and Deal Community Sites had the highest amount of influence on their purchasing decisions
90% Conduct some level of research before making a buying decision
67% indicated that they waited for sales or coupons before making a purchase
33% Rarely or never purchase something impulsively
67% indicated that familiarity and quality were important factors in making a purchasing decision
78% indicated they would be influenced to switch brands for a discount of 30% or more
60% indicated that they intend to make a purchase within the next 48 hours
If you're in the media and you'd like more details about any of the above, please email [email protected] with the subject line "PR Request". If you'd like to explore advertising opportunities on RedFlagDeals.com, please email [email protected].