NCIX Files for Bankruptcy Following Store Closures
By
Simon Hung
December 4, 2017
Canadian computer hardware retailer Netlink Computer Inc., more commonly known as NCIX, has officially filed for bankruptcy, according to court filings from the Supreme Court of British Columbia.
No official statement has been issued by the Richmond-based company as of December 4 and their online store remains open, but we'd advise against shopping online given the current situation.
The motion was filed on December 1 and the move comes after the company had announced their intentions to restructure and focus on online sales this past September -- a plan that ultimately resulted in the closures of all stores in British Columbia in November. Back in July, NCIX also closed all three of their stores in Ontario, leading some to question their financial stability and future in Canada.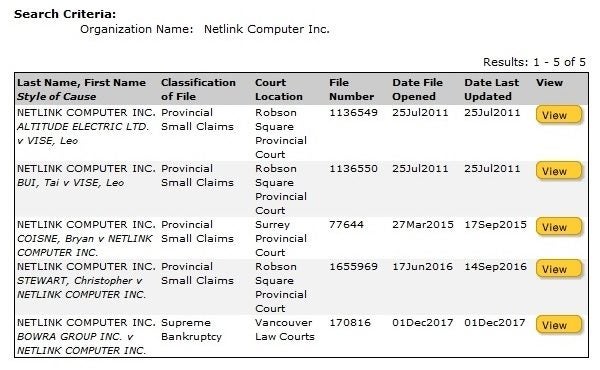 Court filings show NCIX filed for bankruptcy on December 1, 2017.
Former NCIX employee and tech YouTuber Linus Sebastian shed some light on what may have gone wrong, attributing part of their downfall to questionable decision-making and overzealous store expansion while trying to compete with online behemoths like Amazon.
At their peak, NCIX had a total of 12 stores in Canada along with two head office locations. All physical stores are now permanently closed and any customers with existing orders are being advised to visit the NCIX RMA/Service Centre at 13330 Maycrest Way in Richmond, BC or place a cancellation request through their online forum.