Monopoly Returns at McDonald's Canada on October 6th with 1-in-5 Odds of Winning
By
Thomas Kenzaki
October 5, 2020
Yes that's right, it's almost time for Monopoly Coast to Coast to return at McDonald's! It feels like it's been a lifetime since Monopoly was last here, but that's just the effect 2020 has on things. The popular yearly contest at McDonald's returns October 6th with 1-in-5 odds of winning a prize.
For those wondering, the coronavirus pandemic doesn't seem to have had any affect on Monopoly this year. You still collect game pieces on select food and beverage items just like you always have.
As usual, you can win by gathering sets of Collect and Win game stamps on the Monopoly game board, or through Instant Win game stamps. Collect and win offers much better prizes but, as always, there are hard to find pieces to complete each set so the odds of winning are much lower than the instant win food prizes.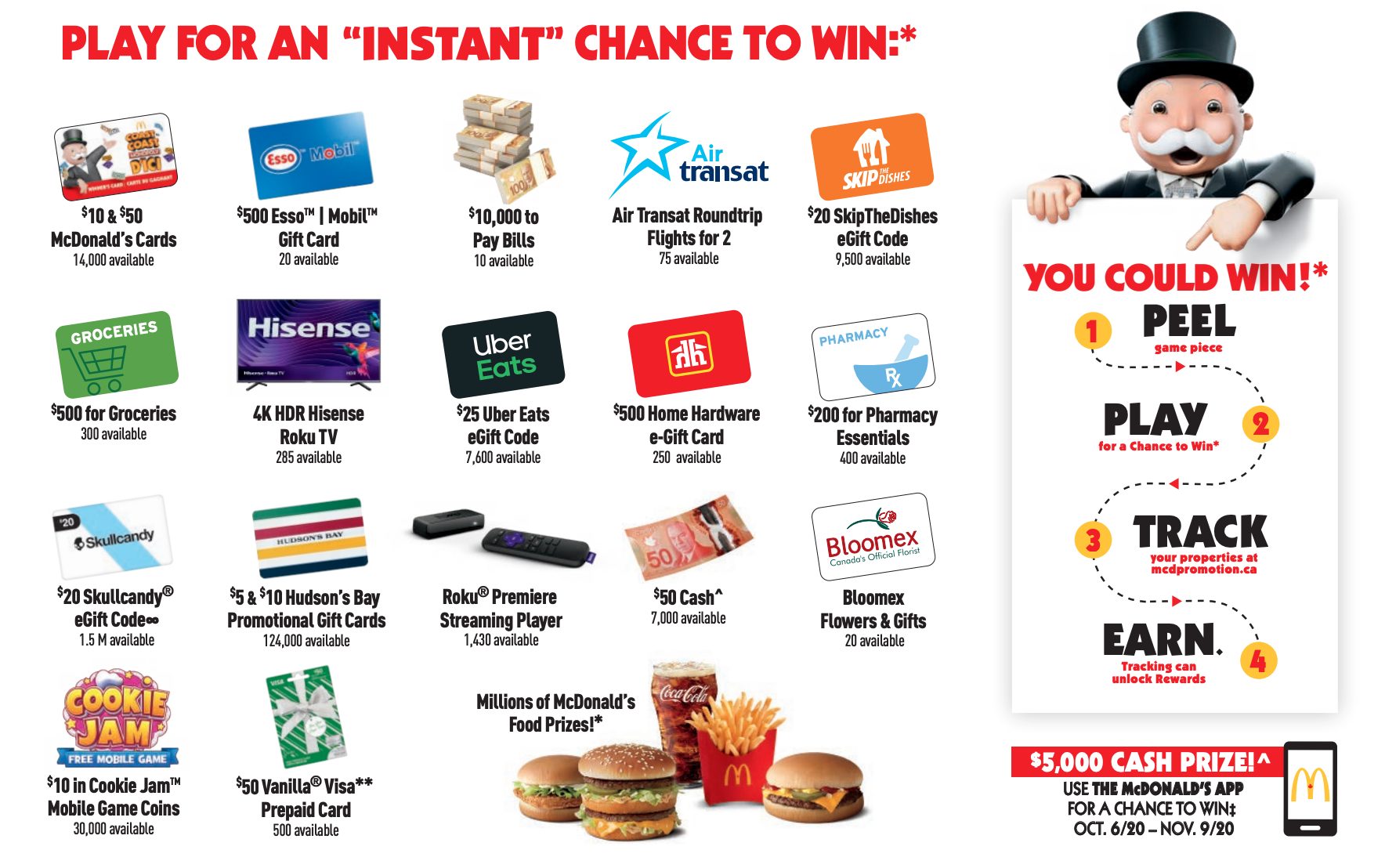 If you love McDonald's world famous fries you'll be happy to know that there are 3,953,560 of those available to be won (the most of any prize type). There are also plenty of non-food instant win prizes as well, ranging from $5 Hudson's Bay gift cards (100,000 available) to $10,000 cash prizes (10 available).
Standout prizes from the collect to win portion of the contest include 2021 Chevrolet Trailblazer RS (7 available), $10,000 cash (10 available), and 5 Million RBC Rewards points (5 available).
It's worth noting that two collect and win prizes are for vacations. One being a trip to a Universal theme park in Florida or California in the US, and the other an Air Transat trip to Mexico. With how things are going, these might not be the most appealing prizes right now, however you do have until November 2021 to take the Universal trip, and until October 2022 to take the Air Transit trip.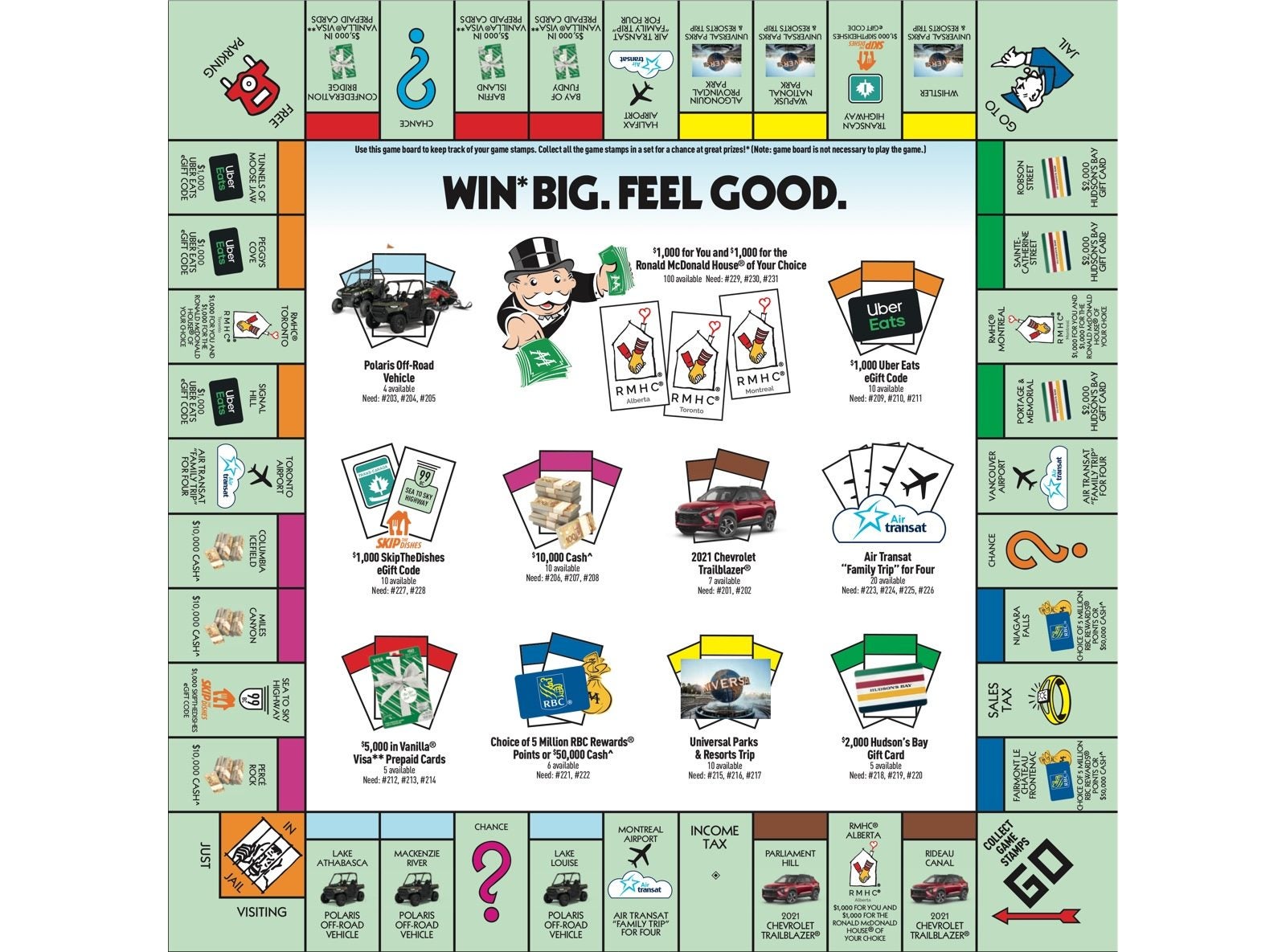 The contest rules this year don't clearly outline which game piece in each set is the rare piece, but in past years they've always been the same so you can refer to our 2019 Monopoly article as a point of reference.
New this year is the addition of a RMHC (Ronald McDonald House Charities) game stamp set which awards 100 winners $1,000 for themselves and $1,000 for Ronald McDonald House in Canada.
This year's contest runs until November 9, 2020 (or while supplies last) and redemption for both food and non-food prizes is November 30, 2020.
Are you excited about Monopoly returning to McDonald's in 2020? Let us know what you think in the comments below.