Monopoly Coast to Coast Returns October 5th at McDonald's Canada
By
Thomas Kenzaki
October 5, 2021
One of the most popular promotions at McDonald's Canada is about to make it's long awaited return. That's right, Monopoly Coast to Coast is back on October 5, 2021 with a bunch of new and exciting prizes to be won and 1 in 5 odds to win!
As usual, you'll get Monopoly game pieces with select food and beverage purchases. If you're new to Monopoly at McDonald's, you can win via instant win or through collect to win game stamps.
Instant win prizes range from free food and beverage prizes such as cheeseburgers and coffees (of which there are over 4 million each to be won), to more valuable prizes like gift cards, Ryobi tools, Roku Streambars, Keurig coffee makers, and even $10,000 cash!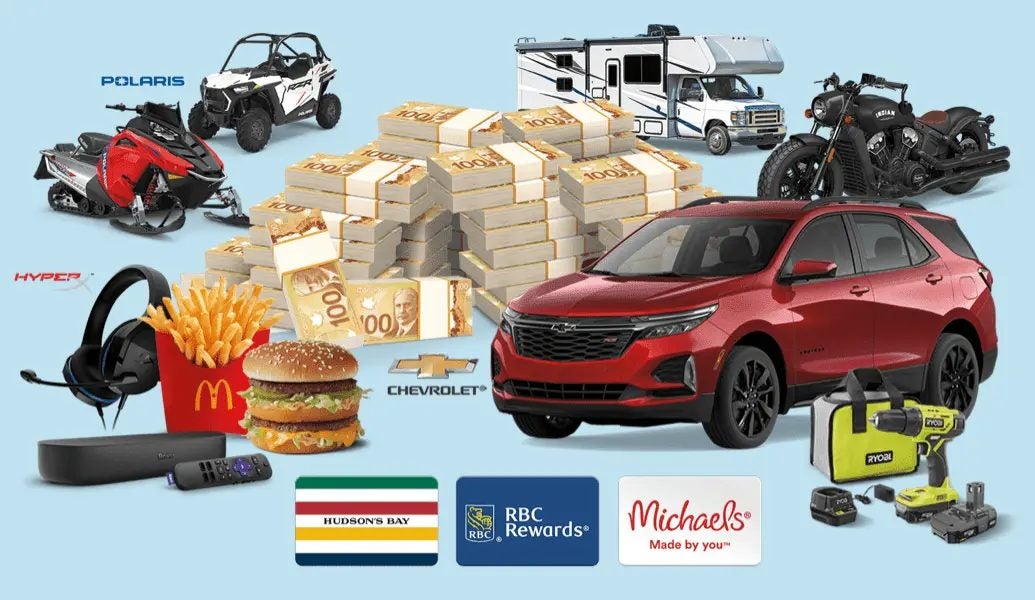 Collect to win prizes are the most difficult to win due to each game stamp set requiring that one super-rare piece to complete. If you do manage to complete a set, you'll be rewarded with big prizes like Chevrolet Equinox RS vehicles, $50,000 cash, and family vacations to Universal Orlando Resort.
Similar to last year, the contest rules don't reveal which game piece in each set is the rare piece, but in past years they've always been the same so you can refer to our 2019 Monopoly article to see what they were back then.
Also, McDonald's is again inviting Canadians to help support Ronald McDonald House Charities (RMHC) Canada by participating in this year's Monopoly game. You'll have a chance to win $1,000 for yourself and $1,000 for the Ronald McDonald House of their choice.
Monopoly Coast to Coast is here until November 8, 2021 or while supplies last. Also, make sure to redeem any of your wins by the expiry date of November 29, 2021 otherwise they'll be worth as much as that fry you dropped under your car seat last year (nothing).
Let us know what your biggest Monopoly wins in previous years were in the comments below.