McDonald's Launches New Maple BBQ & Bacon Quarter Pounder Themed Merch
By
Thomas Kenzaki
August 18, 2021
One of McDonald's fan favourite burgers is getting a delicious upgrade this summer. You can now get the new Maple BBQ & Bacon Quarter Pounder for a limited time in Canada.
This sweet and smokey twist on the Quarter Pounder features a 100% Canadian quarter pound beef patty, creamy maple bbq sauce, hickory-smoked bacon strips, crispy onions, two slices of processed cheddar cheese and pickles.
As if the new Quarter Pounder wasn't enough of a gift, McDonald's is also releasing limited-edition maple & bacon themed merch and offering Canadians the chance to win some.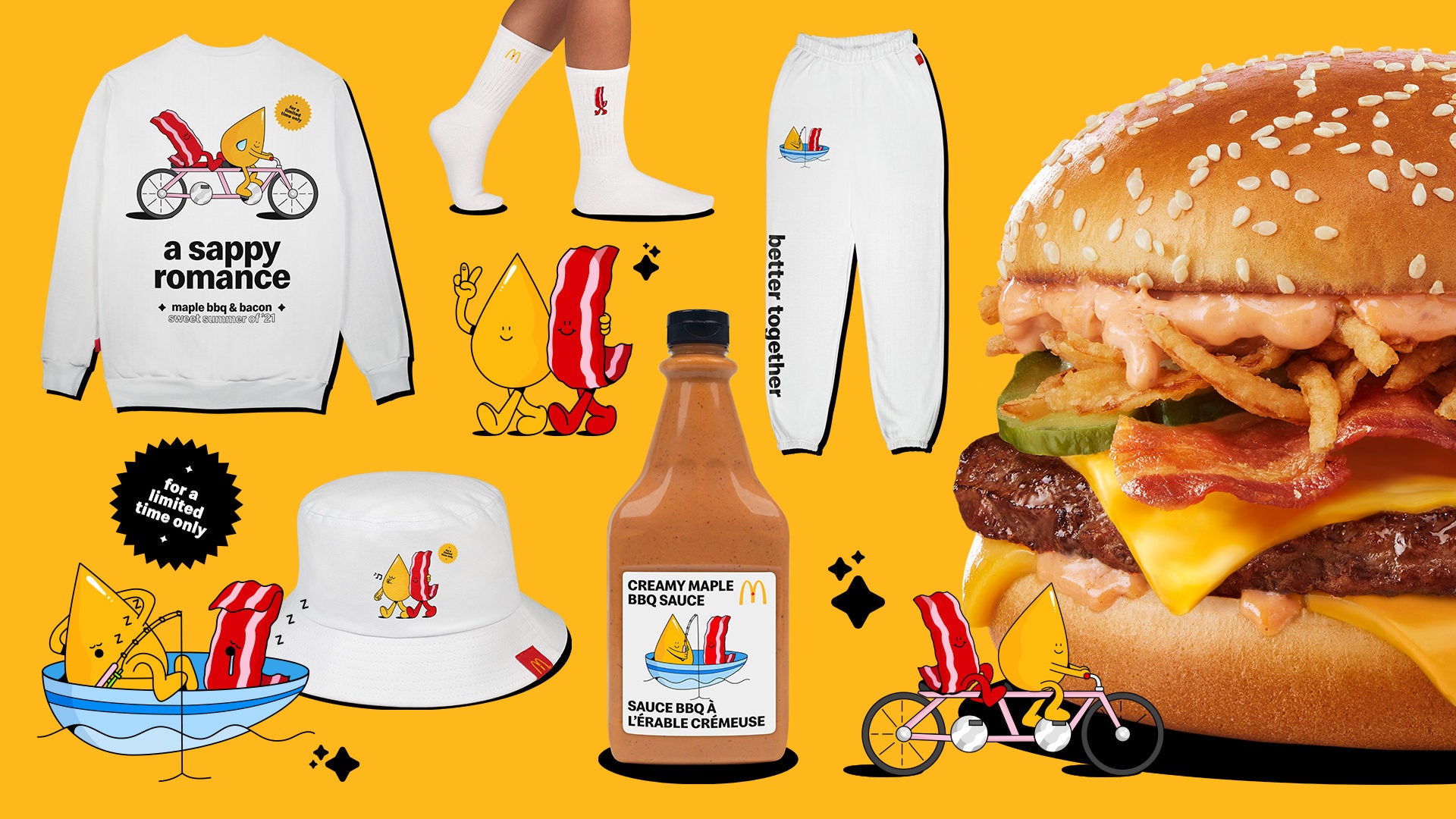 The contest starts August 17th and runs until September 6th. For the chance to win you'll need to order any Quarter Pounder sandwich or Extra Value Meal using the McDonald's app. There are 3 chances to win with each contest period lasting one week.
Some of the maple & bacon-themed merch you'll be able to win include a tracksuit, bucket hat, socks, and a bottle of Creamy Maple BBQ sauce. Full details of the contest can be found here.
The new Maple BBQ & Bacon Quarter Pounder looks delicious and the accompanying merch line is as the kids say, straight fire. Make sure to try it soon as it's only here for a limited time and you might just win some fun merch while doing so.