McDonald's Canada Announces Plans to Begin Reopening Their Restaurants
By
Thomas Kenzaki
May 15, 2020
McDonald's restaurants across the country have been closed to serving guests in-restaurant since March due to the coronavirus pandemic. Soon you'll be able to step foot inside again as they've
announced plans
to reopen 30 locations for takeout service with new protective measures and procedures.
For the past 2 months guests have still been able to enjoy McDonald's food, but only via the drive-thru, curbside pickup, and delivery services such as Uber Eats. Those without a vehicle or the means to order delivery were out of luck.
While the location of the 30 locations was not disclosed, McDonald's did mention that it will be a Canada wide test so it's possible that you might be able to walk in to a location near you before too long.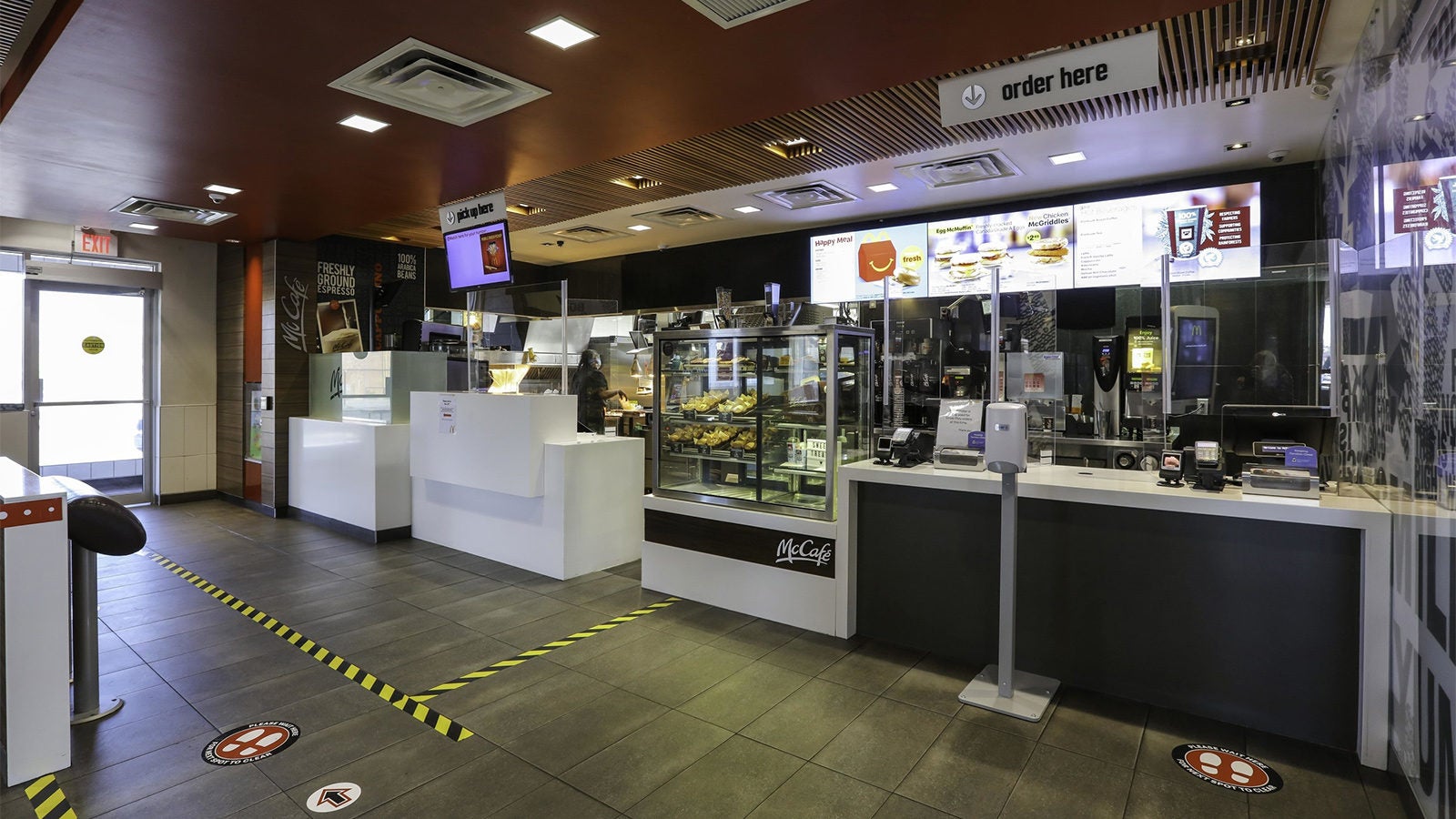 Here's what you can expect to see when visiting the new test locations:
Restaurants will re-open for take-out service in addition to remaining open for McDelivery, Curbside Service and Drive-Thru. Dining room seating and Play Places will remain closed.
Contact-free service will extend to in-restaurant take-out
There will be dedicated restaurant entrances and exits, with social distancing markings inside and out, for both guests and McDelivery drivers.
Every second register will be used in-restaurant and will be fitted with protective screens
High-touch areas will be sanitized frequently including kiosks and washrooms, which will both be open
Drink refills and reusable mugs will remain on hold, and condiment stations closed
The number of guests permitted inside a restaurant at one time will be limited based on restaurant size
The changes are inline with those you've already seen rolled out at grocery stores and select other retailers with McDonald's putting emphasis on increased sanitization, social distancing measures, and the elimination of contamination points.
While it's far from the McDonald's dining experience you're used to (I wouldn't be surprised if the Play Places never reopened), I welcome the new changes which aim to increase the safety of both guests and employees while giving me more options to get my weekly McDonald's fix.
What do you think about the first stage of McDonald's reopening plan? Let us know in the comments below.