Lost and Found: Tile is Helping Me Find My Missing Keys, Wallet, Phone and More!
By
Thomas Kenzaki
September 21, 2017
If you're anything like me, you're pretty much always losing your phone, keys and wallet. I like to think my memory is reserved for more important things like song lyrics and remembering the entire McDonald's menu. Enter Tile and their range of products designed to help you stop losing things.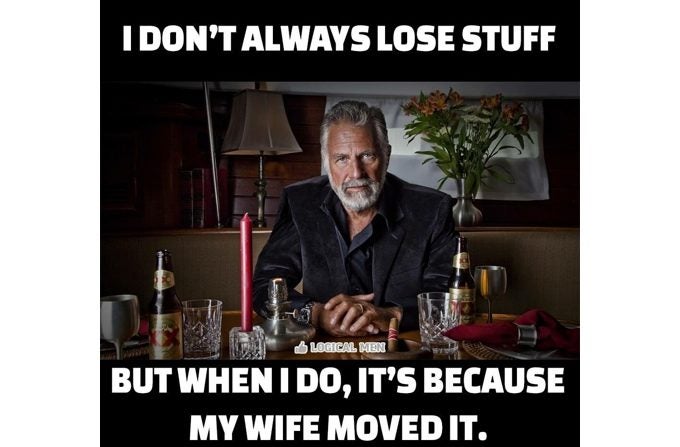 If you've never heard of Tile before, they make small devices which you attach to things you don't want to lose and they work like a homing beacon. They operate over bluetooth and connect to your smartphone. You use the Tile app on your phone to find the Tile you're looking for. This triggers an audible alert on your Tile as well as visually displays your proximity to it (based on signal strength) on your smartphone.
On the flip side it also helps you track down your missing smartphone. You can double press the button on any of your connected Tiles and it will play an alert on your phone. The alert will sound even if your phone is set to silent mode so you'll know exactly which seat cushion it's likely hiding under.
There are 4 different types of Tile currently available and all are unique in their own way. The Pro series include the Style and Sport models which offer louder alerts, better water/dust resistance, and increased operating range. The Slim model is as you can guess, slim, so it's perfect for slipping into a wallet or attaching to a tablet. Mate is their best selling model which is slightly smaller than the Pro models and great for all purposes.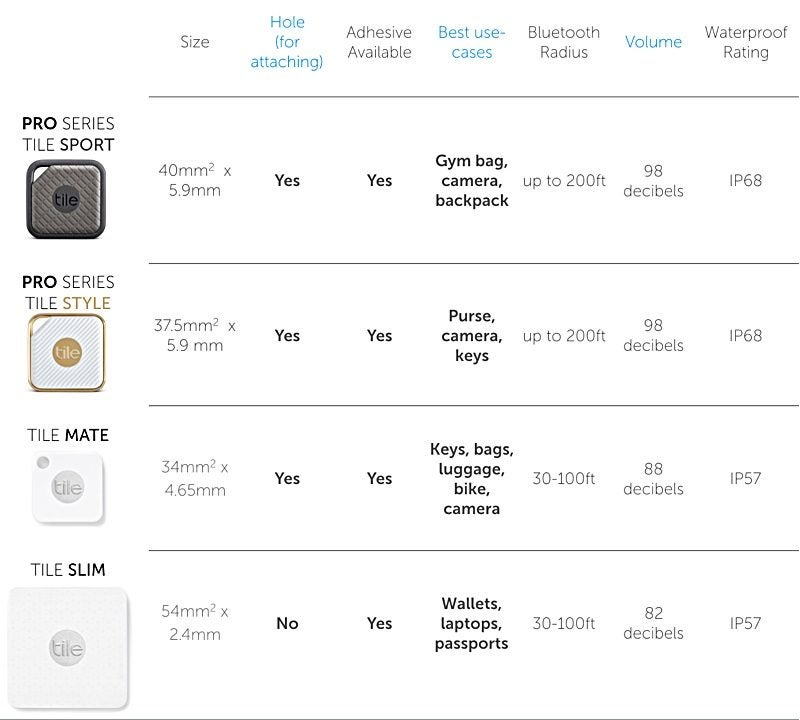 We tested all 4 models and found the devices were extremely easy to setup and functioned well. After downloading the Tile app, setting up each Tile device took only about a minute each.
The alerts were easy to hear in most of our test scenarios however we had some trouble hearing the alert in extra loud environments like music concerts. The range tests we ran were pretty accurate to what was advertised (200ft for Sport/Style, 100ft for Slim/Mate) in an outdoor wide open field. Taking it indoors and adding walls/floors reduced the range as you'd probably expect so you may have to walk around a bit to find what you've lost if you've got a big house.
Should you lose your Tile beyond the range of your phones ability to locate, you can activate the "Notify When Found" feature. What this feature does is it securely and anonymously puts all other Tile apps on the lookout for your Tile. You'll then receive an alert when another "Tiler" comes within range of your item.
The usefulness of this feature depends on how many active Tile users are in the area where you lost your item. The Tile app will show you how many users are in your area and at the time of this review Toronto was shown as having 5,654 active users.
Tile uses a non-replaceable battery which has an estimated battery life of 1 year. They do offer a trade in program called ReTile which provides you with a discount of up to 40% on a replacement unit for when your battery inevitably dies.
If you're someone who frequently loses things, Tile may just save you a lot of time and stress. You can purchase Tile products from Amazon, Best Buy, Chapters Indigo and select other retailers in Canada.