LEGO's New Disney 100th Anniversary Sets Include the Up House, Minifigure Series & More!
By
Thomas Kenzaki
March 3, 2023
Disney and LEGO fans are in luck because as part of Disney's 100th Anniversary celebration, there are lots of new and exciting set releases coming out soon!
LEGO Disney 'Up' House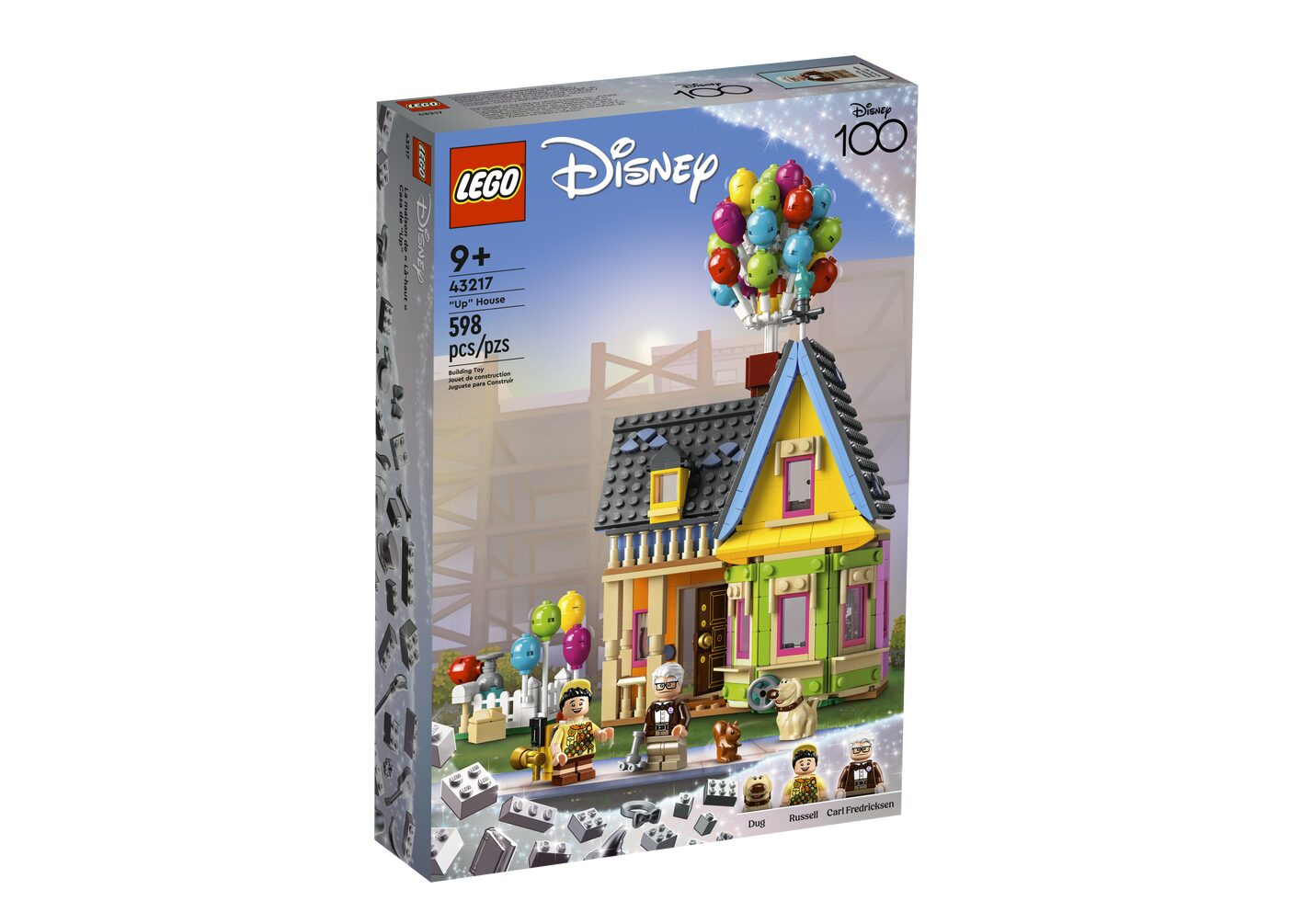 The popular Pixar film Up is finally getting a LEGO themed set. The 'Up' House set which releases on April 1, 2023 features the iconic patchwork house of Carl Fredricksen, complete with balloons coming out of the chimney.
Both Carl and Russell are included in minifigure form plus everyone's favourite dog, Dug!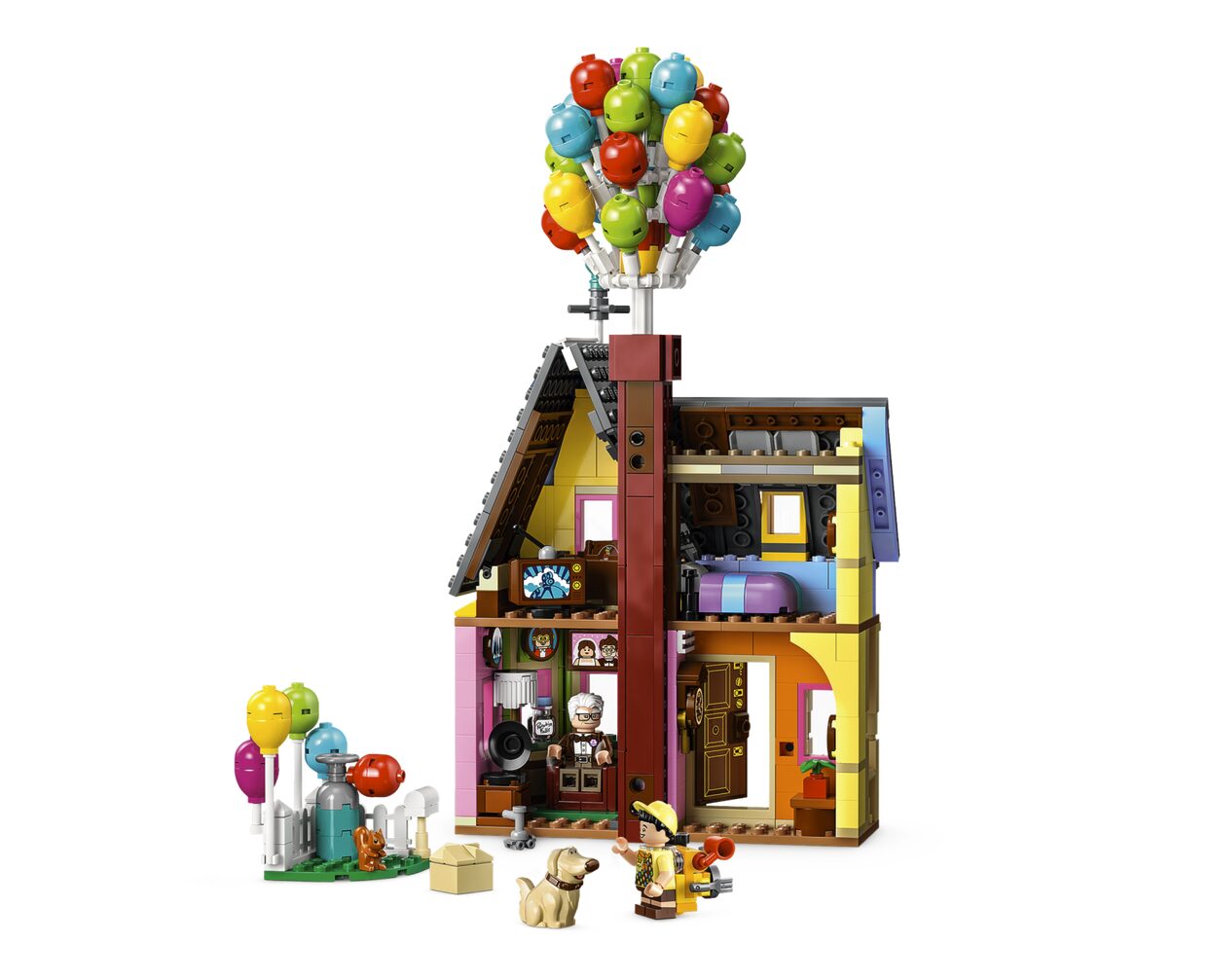 The Up House set looks great and offers access to all the interior rooms through the back side of the house so it makes both a beautiful display set and play set.
Grab it from the LEGO Store on April 1st for $79.99.
LEGO Disney Celebration Train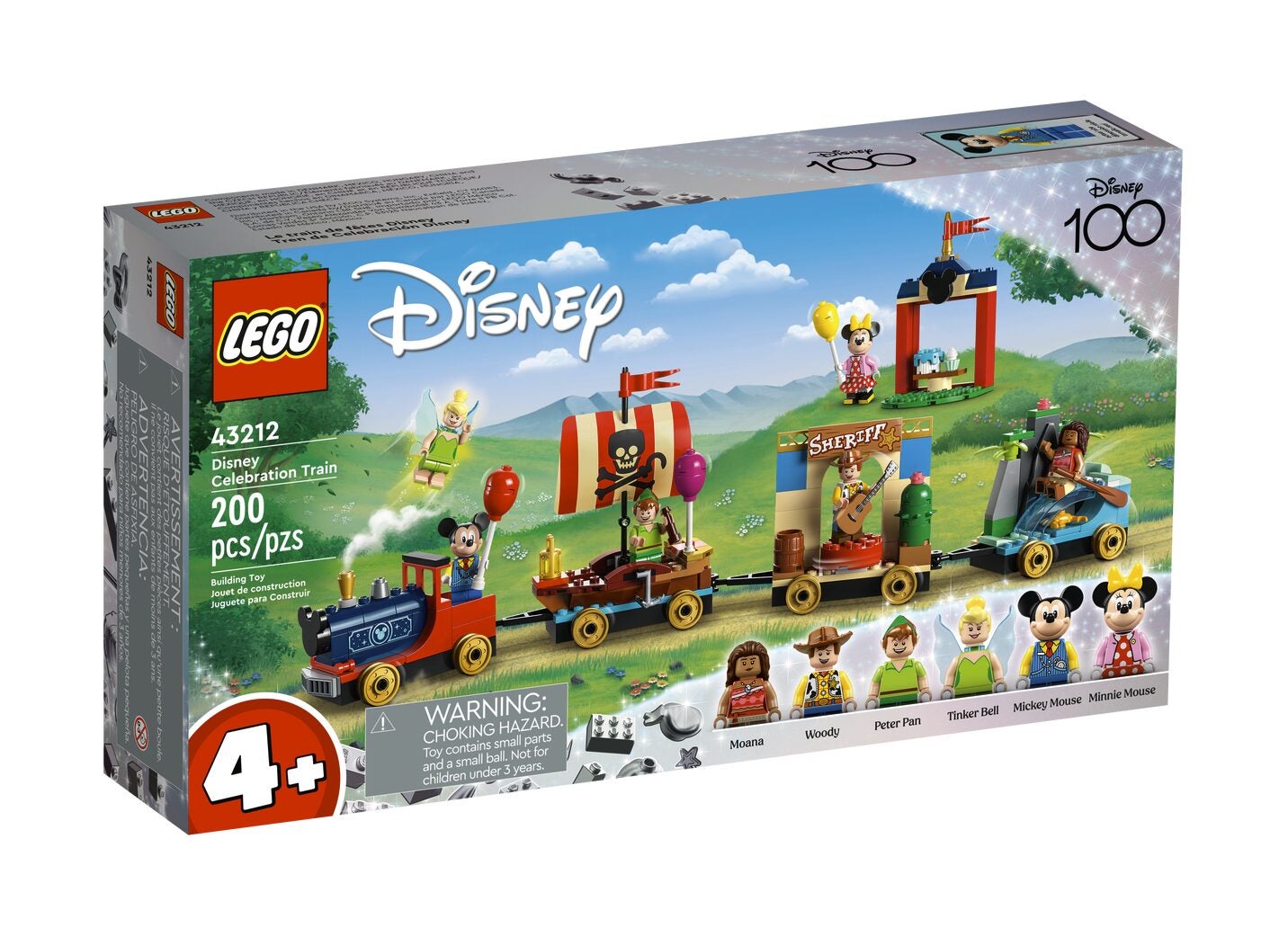 This new set is sure to be a hit with LEGO Disney fans both young and old. It features four unique Disney themed trains which look like the parade floats you might see at a Disney theme park.
Mickey Mouse, Peter Pan, Toy Story and Moana are all represented and you'll get 6 minifigures in total, including Tinkerbell which had only previously been available with the larger Disney Castle set.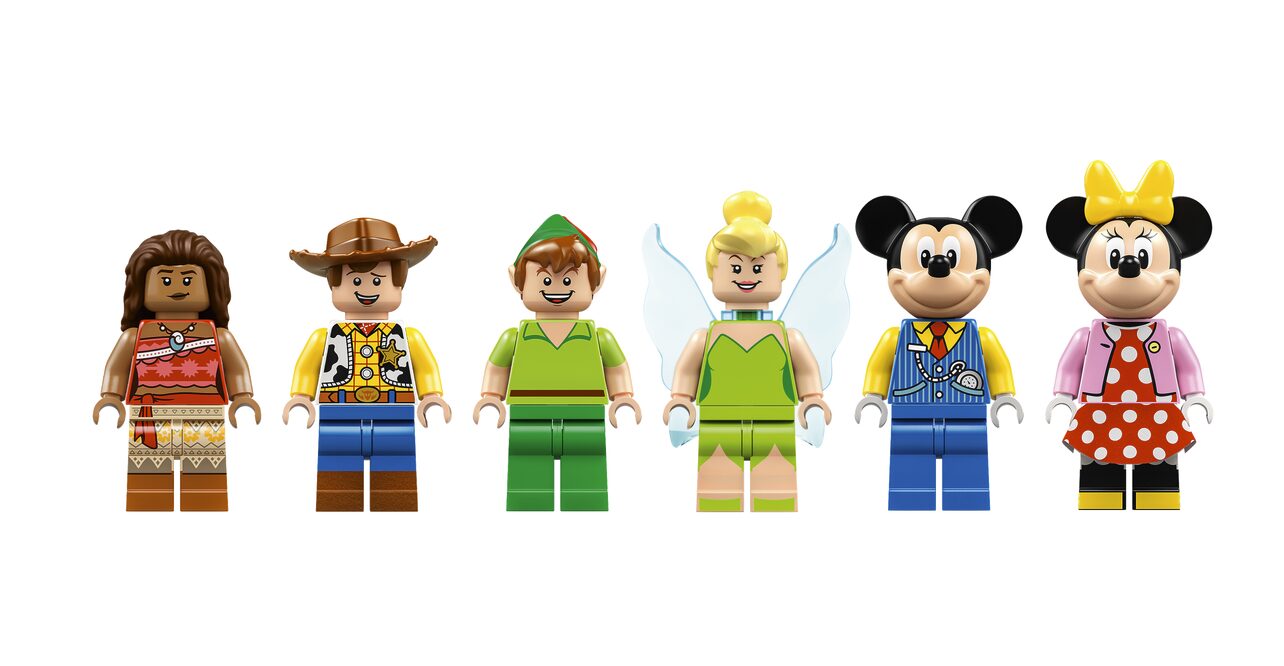 The LEGO Disney Celebration Train set is available April 1st at the LEGO Store for $49.99.
LEGO Minifigures Disney Collection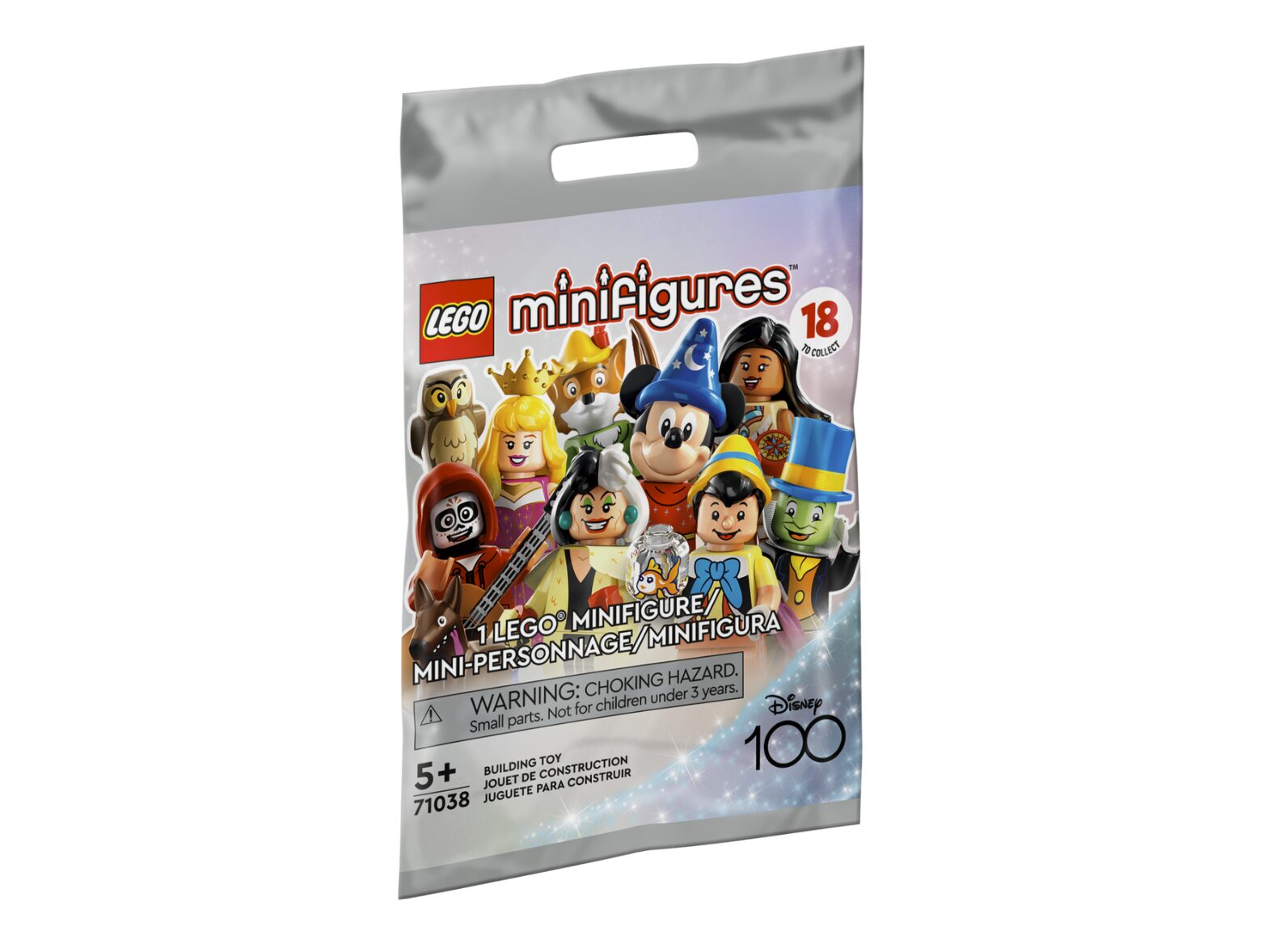 LEGO previously released two Disney minifigure series that were super popular and their latest collection might just be the best one yet!
The 100th anniversary Disney collectable minifigure series releases in May 2023 and includes 18 popular Disney characters of a wonderful variety to collect.
"Disney fans will be thrilled to revel in nostalgia and collect this fantastic array of iconic film characters: Sorcerer's Apprentice Mickey, Pinocchio, Jiminy Cricket, The Queen, Stitch 626, Pocahontas, Cruella de Vil & Dalmatian puppy, Miguel & Dante, Ernesto de la Cruz, Oswald the Lucky Rabbit, Robin Hood, Prince John, Tiana, Dr. Facilier, Queen of Hearts, Mulan, Aurora and Baymax."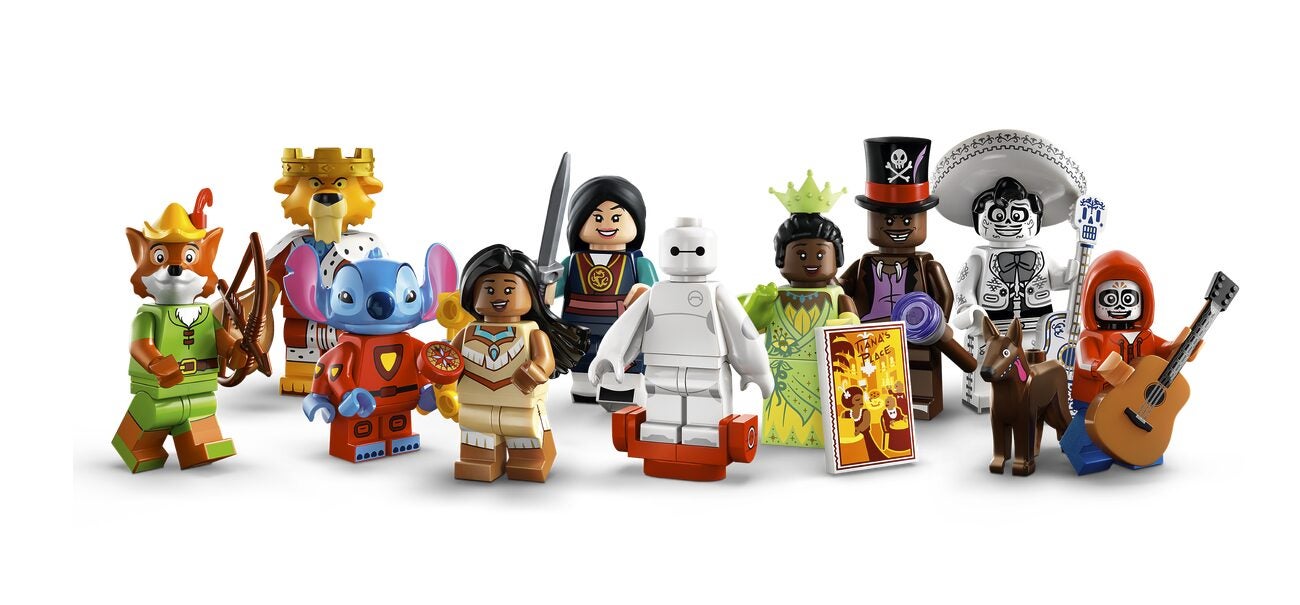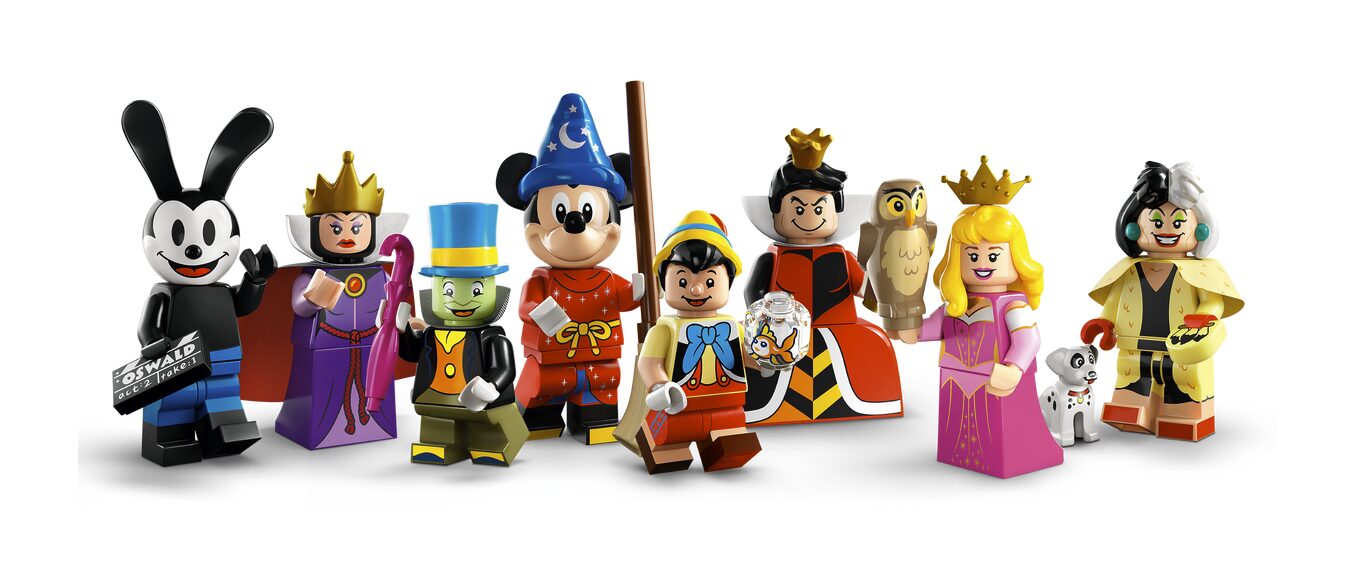 My personal favourites from this series are Baymax, Robin Hood and Sorcerer's Apprentice Mickey, but being a huge Disney fan I'll need at least one of each for my collection.
This is rumoured to be the very last collectable minifigure series in blind bags with LEGO looking to switch to more environmentally friendly blind boxes, so your quest to collect them all by feeling the bags should be a bit easier to do.
You can buy them starting May 1st for $5.99 each at the LEGO Store.
DUPLO 3 in 1 Magical Castle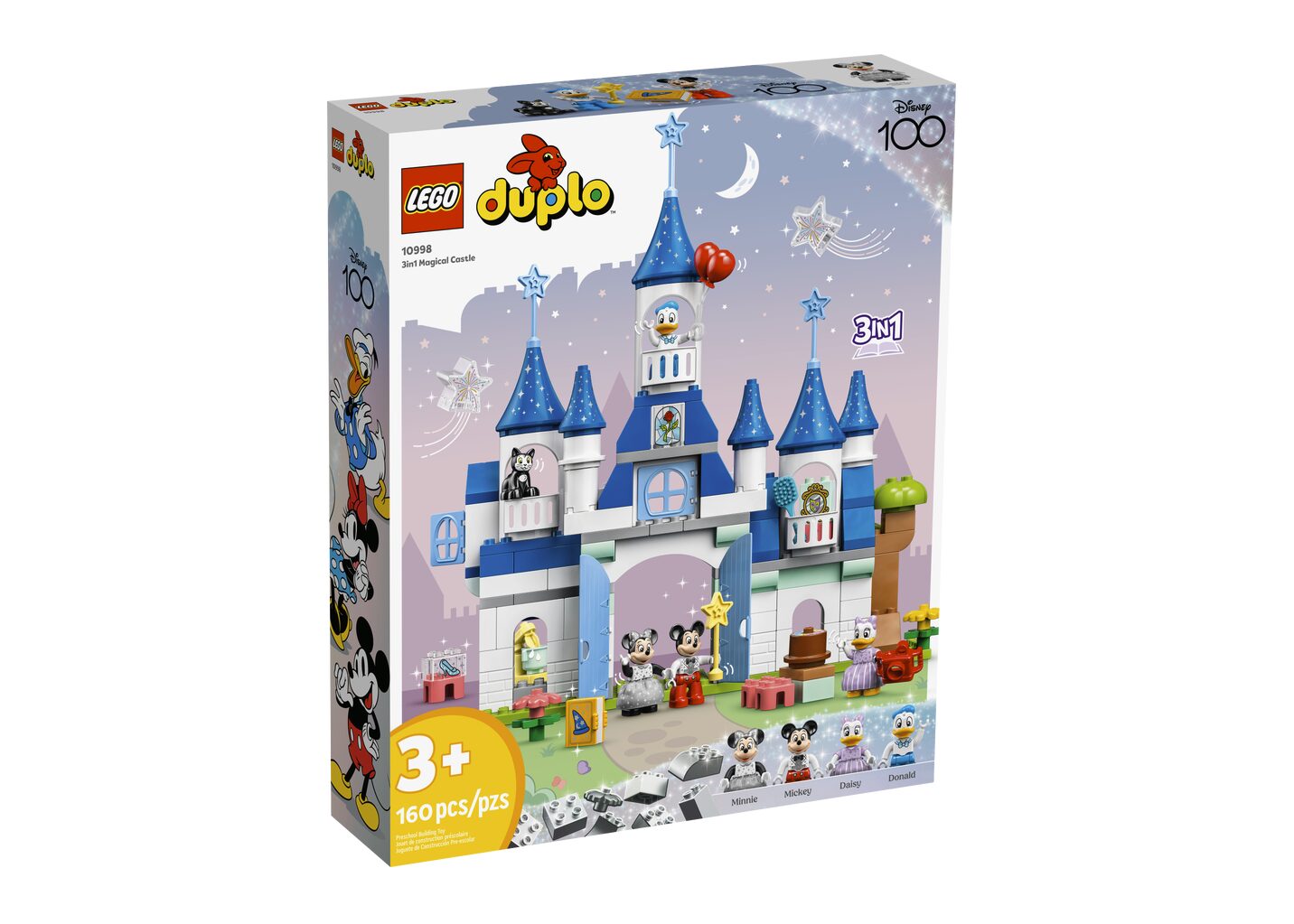 If you've got younger Disney fans in your home, this new DUPLO set will make a great gift idea.
The Disney 3 in 1 Magic Castle is available on April 1, 2023 for $129.99 and features 160 pieces. The best part of 3 in 1 sets is that you can build them 3 different ways to help increase the long term playability of the set.
One build features a wide castle, another is a taller version of the castle, and the last features 3 smaller castle structures. You'll need characters to play with of course so included with the set are Mickey Mouse, Minnie Mouse, Donald Duck, Daisy Duck and Figaro the cat.
You can pick up the Disney 3 in 1 Magic Castle from the LEGO Store starting on April 1st.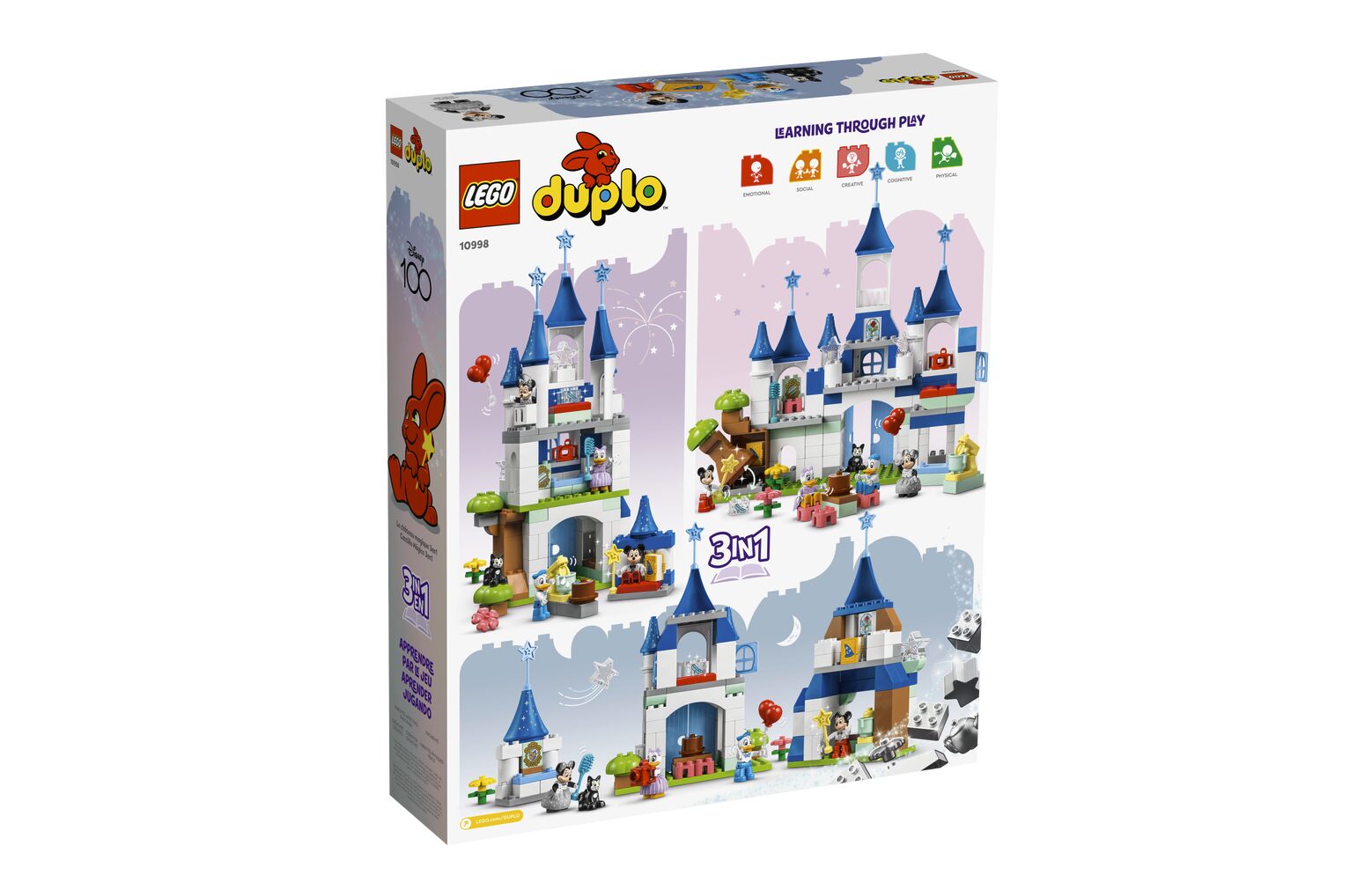 LEGO is kicking off their Disney 100th anniversary celebration with a bang, and you can expect to see a lot more fun new releases announced over the next year. Are you a LEGO Disney fan? Let us know what sets you're going to pick up or what you hope will be released soon!