LEGO Unveils Massive New 'The Joker Manor' Set
By
Thomas Kenzaki
October 3, 2017
LEGO Group has just released details on a brand new set in their LEGO Batman Movie series. The massive 3,444 piece The Joker Manor set (70922) is the jokerized version of the Wayne Manor and includes many great details from the movie.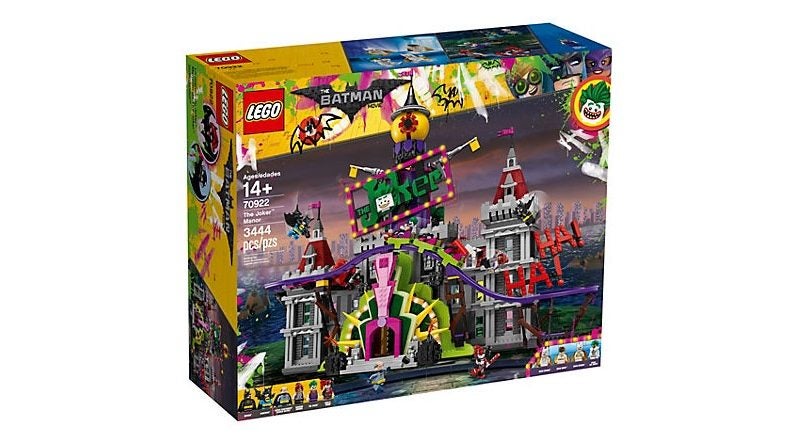 This amazingly detailed set includes a rollercoaster which circles the whole building, a huge Joker head which complete with trapdoor and slide, punching boxing gloves that work and a rotating 'big eye' tower. The inside retains more original elements from Wayne Manor such as cinema room, living room with a grand piano, swimming pool room, and even a music studio!
The set comes in at $349.99 and releases on November 24, 2017 which just so happens to be Black Friday. I wouldn't count on there being any Black Friday deals on this however as new LEGO sets rarely go on sale. While not the cheapest set this does come with a whopping 10 minifigures which may or may not make the price easier to swallow.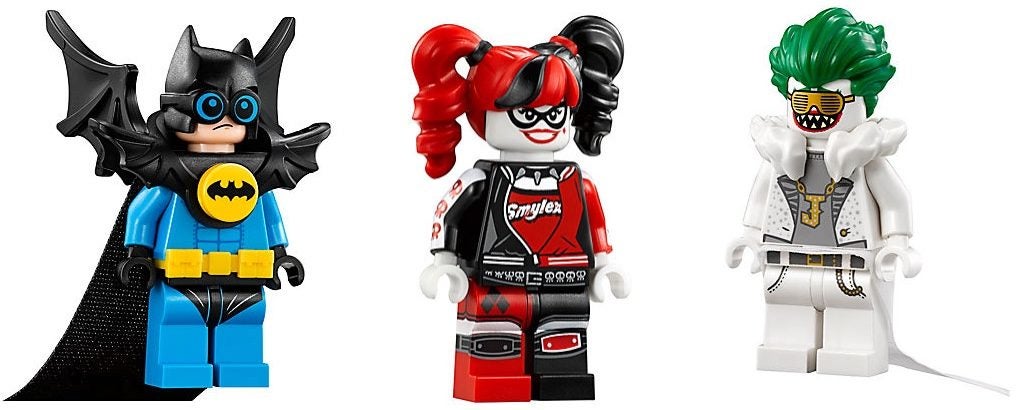 Here are some more details on the set straight from LEGO:
Includes 10 minifigures: The Joker™, Batman™, Barbara Gordon, Harley Quinn™, Nightwing™, Alfred Pennyworth™ Classic Batsuit, Disco Batman™, Disco The Joker™, Disco Batgirl™ and Disco Robin™.
Weapons include Batman's Batarang, Barbara Gordon's revolver and Harley Quinn's bat.
Disco Batman™, Disco The Joker™, Disco Batgirl™ and Disco Robin™ minifigures are new for January 2018.
The Joker™ Manor measures over 21" (55cm) high, 25" (66cm) wide and 10" (27cm) deep.
Rollercoaster train measures over 1" (3cm) high, 5" (15cm) long and 1" (3cm) wide.
3,444 pieces
Ages 14+
Fans of the LEGO Batman Movie will definitely want to add this fun new set to their collection. Is this set going to make in onto your Christmas list this year? Let us know in the comments below.