LEGO's New Transformers Optimus Prime Set Rolls Out on June 1
By
Simon Hung
May 12, 2022
The leader of the Autobots is getting the LEGO treatment this summer, as LEGO has officially unveiled the all-new LEGO Transformers Optimus Prime.
Scheduled for release on June 1 and priced at $219.99 in Canada, this 1508-piece set is the newest addition to the LEGO Creator Expert collection and features a brick-built version of Optimus Prime – the heroic Autobot leader seen throughout the Transformers franchise.
This particular design pays homage to the G1 Optimus Prime seen in the original toy line and The Transformers animated series from 1984, complete with his classic red/blue colour scheme and blocky robot form.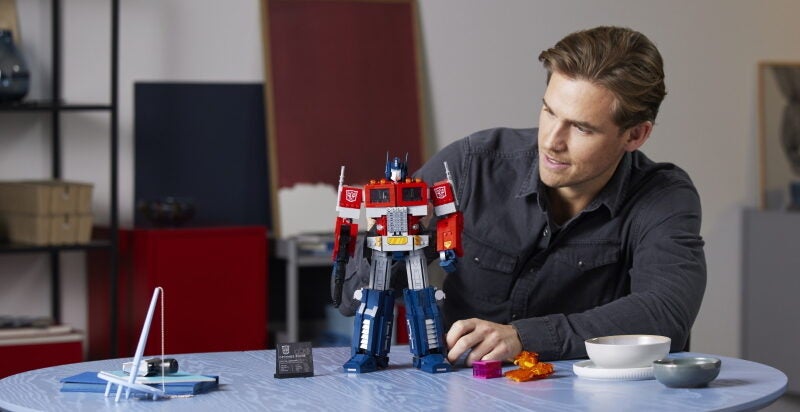 Optimus Prime stands approximately 35 cm tall while in robot mode.
In true Transformers fashion, the LEGO Optimus Prime is transformable and the fully-built set can be easily converted from Optimus Prime's robot form to his alternate truck form (or vice-versa) – all without the need to rebuild. The set features 19 points of articulation in order to make this possible and also comes with several authentic accessories including an Energon axe, Energon Cube, ion blaster, detachable jetpack and the Autobot Matrix of Leadership, which can be stored in Optimus Prime's chest chamber.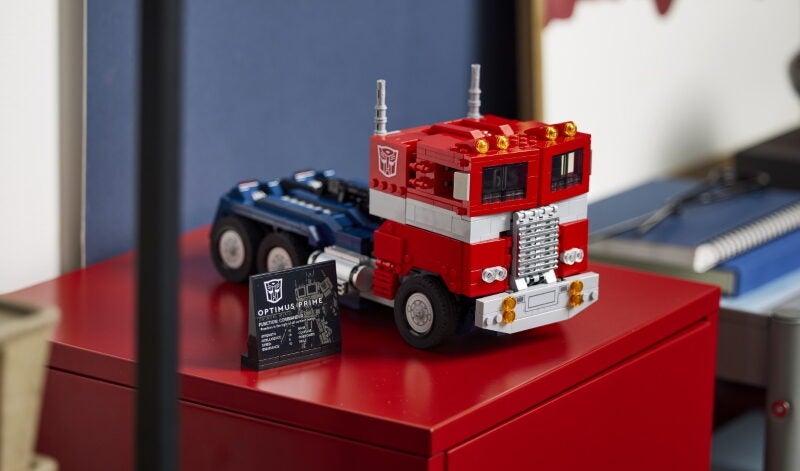 In truck mode, Optimus measures approximately 27 cm long, 15 cm tall and 12 cm wide.
This also marks the first time LEGO has partnered with Hasbro, as the two companies worked closely to bring Optimus Prime to life as a LEGO set. Casey Collins, Hasbro's Head of Licensed Consumer Products and Business Development noted, "We're excited to bring two of the world's greatest play and entertainment companies together to celebrate this larger-than-life, iconic character – Optimus Prime. We know fans everywhere will be thrilled by this collaboration as it enables fans and families of all ages to create memories as they work together to build the LEGO Transformers Optimus Prime."
The LEGO Transformers Optimus Prime set rolls out to the LEGO Shop starting June 1. At launch, the set will be available exclusively from the LEGO Shop in Canada, with a wider release expected at other retailers at a later date.
____________________
Source: LEGO Canada