LEGO's New 9090-Piece Titanic is the Largest LEGO Set Ever
By
Simon Hung
October 12, 2021
The most iconic ship in nautical history is getting the LEGO treatment this holiday season, as the LEGO Group has unveiled a gigantic 9090-piece LEGO Titanic.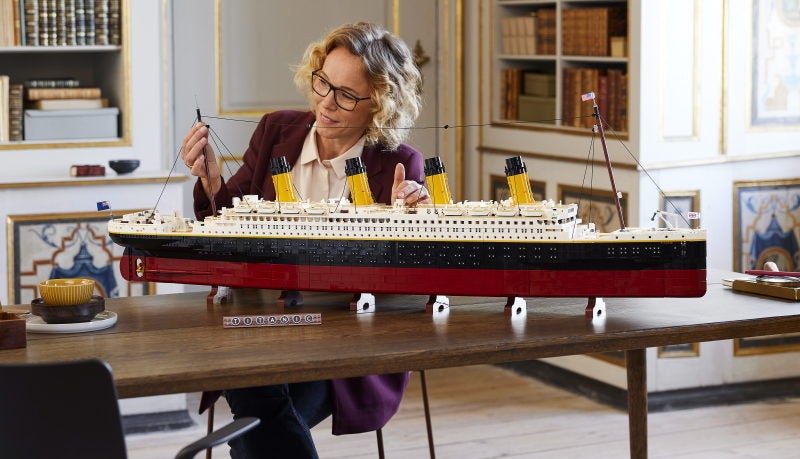 The LEGO Titanic measures in at a whopping 1.3m from bow to stern (human for scale).
Scheduled for release on November 8 and priced at $799.99 in Canada, the LEGO Creator Expert Titanic is a 200:1 scale replica of the RMS Titanic – the Olympic-class ocean liner that famously sank in the Atlantic Ocean after hitting an iceberg in 1912.
At the time of its maiden voyage, the RMS Titanic was the largest ship to ever set sail and the brick-built version will pay homage to its grandeur, measuring in at 135cm from bow to stern. When it launches, it will be the largest LEGO set ever released by size, beating the LEGO Star Wars Imperial Star Destroyer by 25cm.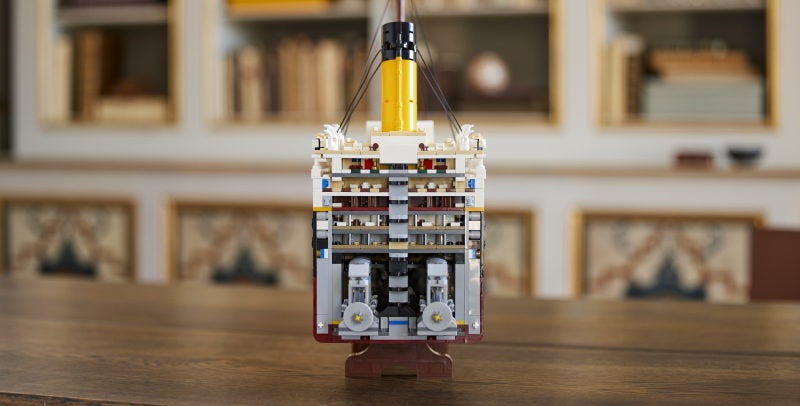 The build splits into three sections to showcase interior details including a boiler room and passenger decks.
Beyond its colossal size, the LEGO Titanic is also one of the most intricate sets in the Creator Expert Collection, as the build splits into three sections to showcase its interior. LEGO designers referred to century-old blueprints of the RMS Titanic during the design process in order to faithfully recreate interior elements including the boiler room, first-class dining room, the grand staircase, passenger cabins and more.
In addition, the exterior features several historically-accurate details including over 300 portholes, the bridge, promenade deck, swimming pool, lifeboats, four smokestacks, rotating propellers and a movable anchor.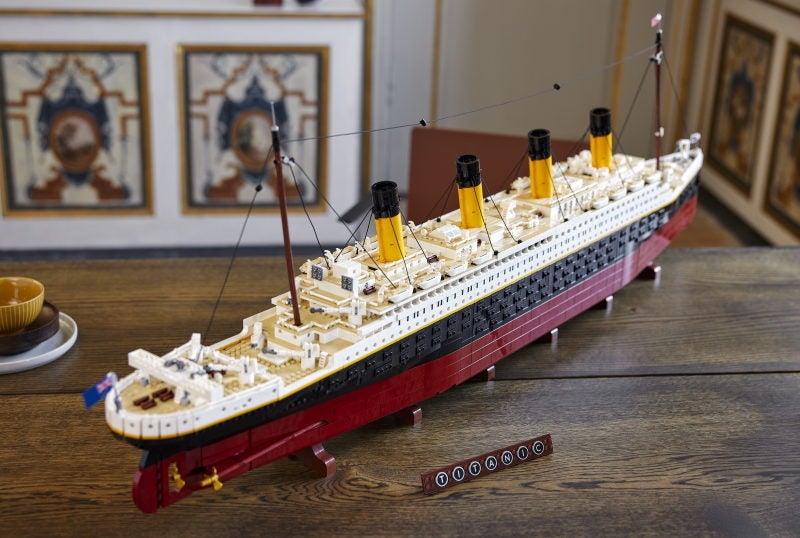 The LEGO Titanic sets sail in Canada exclusively at the LEGO Shop on November 8.
The LEGO Creator Expert Titanic (10294) will be available to pre-order starting November 1 exclusively at the LEGO Shop in Canada, with an official launch date of November 8. Iceberg not included.
____________________
Source: LEGO