LEGO Announces New $900 Star Wars UCS Millennium Falcon Set
By
Thomas Kenzaki
August 31, 2017
If you're a big fan of Star Wars and LEGO you won't want to miss this. Just ahead of the second annual Star Wars product announcement event, Force Friday, The LEGO Group has just announced one of their largest and most expensive sets ever, the LEGO Star Wars Millennium Falcon (75192).
This set weighs in at a whopping 7,541 pieces, has a list price of $899.99 and will be available starting October 1 2017. To put this into perspective their previous largest set was the LEGO Taj Mahal (10189) at 5922 pieces. The box is so large that it has a specially designed outer box with wheels so you can cart it home rather than carry it.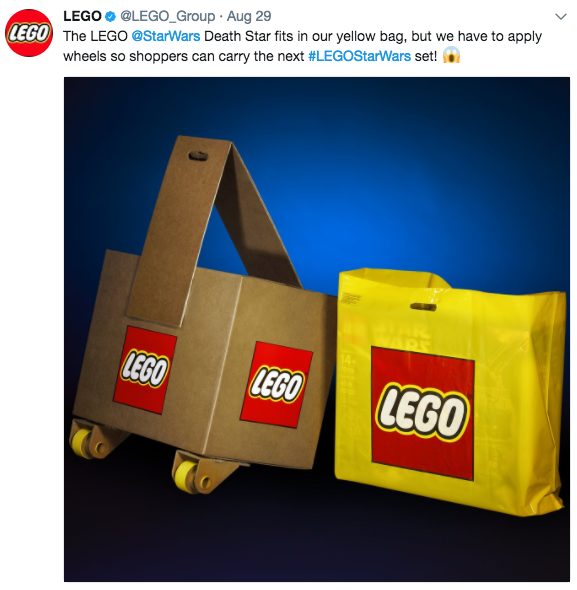 A few more details about the set directly from LEGO:
"all the details that Star Wars fans of any age could wish for, including intricate exterior detailing, upper and lower quad laser cannons, landing legs, lowering boarding ramp and a 4-minifigure cockpit with detachable canopy. Remove individual hull plates to reveal the highly detailed main hold, rear compartment and gunnery station."
You'll also receive 4 classic crew minifigures (Han Solo, Chewbacca, Princess Leia and C-3PO) as well as 3 Episode VII/VIII crew minifigures (Older Han Solo, Rey and Finn) as well as everyones favourite droid, BB-8.
This extremely detailed set will surely satisfy the wants and needs of every Star Wars LEGO collector. Let us know in the comments what you think of this newly announced set and if you'll be buying it or not.