10 Years Ago, A Monkey Visited IKEA
By
Simon Hung
December 8, 2022
December 9 was an ordinary day in Toronto back in 2012 – Skyfall was the top movie in theatres, Gangnam Style was still cool, construction dotted Eglinton Avenue and RedFlagDeals looked like this. It was just another Sunday until that afternoon, when a Japanese macaque monkey wearing a shearling coat and a diaper was discovered at the IKEA in North York.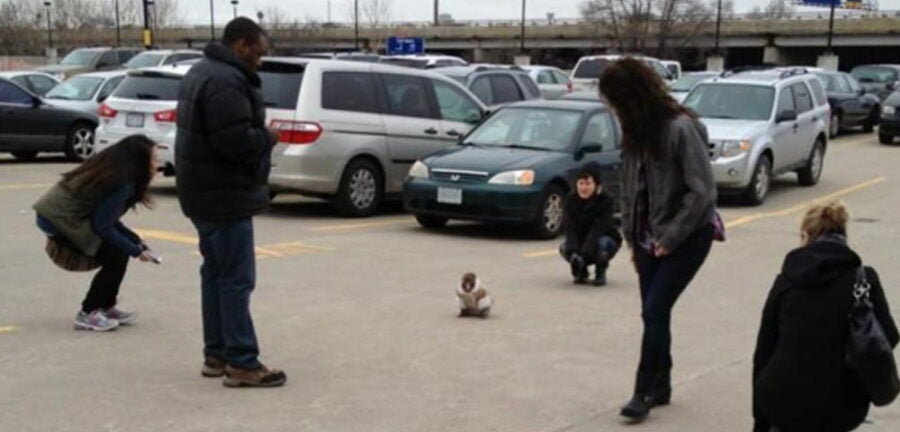 The well-dressed monkey had escaped from a locked crate and was seen darting between cars in the IKEA North York parking lot, creating an unusual spectacle for shoppers in the area. Bystanders and IKEA workers eventually managed to corral the primate into the store vestibule, where Toronto Animal Services later took custody of the animal.
The incident only lasted an hour, but news quickly spread and the IKEA Monkey went viral instantly, becoming the subject of endless memes and incredible headlines worldwide. It's been 10 years since the IKEA Monkey cemented itself as one of the most chaotic stories of 2012 – here's what happened to the little guy afterwards.
What happened to the IKEA Monkey?
The IKEA Monkey – real name Darwin – was seized by Toronto Animal Services and his owner was charged with owning a prohibited animal. A few days later, Darwin was transferred to Story Book Farm Primate Sanctuary, a rural animal sanctuary located in Sunderland, Ontario.
Darwin was estimated to be around seven-months-old at the time and had been sold through the exotic pet trade in Toronto. He suffered from severe separation anxiety, which likely played a role in his escape into the IKEA parking lot, as he was left alone in a parked vehicle.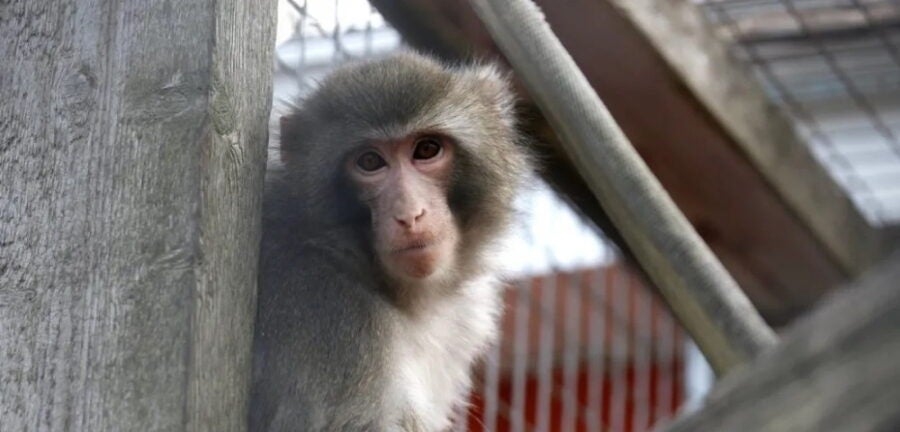 Despite being an illegal pet, Darwin's former owner went through a two-year court battle in an attempt to re-gain custody of the animal. In 2014, she was ordered to pay $83,000 in legal fees and eventually dropped the endeavour altogether.
Story Book Farm suffered a brief scare in 2015, when the sanctuary was slated to be shut down, leaving Darwin and approximately 20 rescued primates in limbo. Fortunately, a generous donor stepped in and provided the necessary funds to keep the sanctuary open.
Where is the IKEA Monkey now?
A decade after his fateful journey to IKEA, Darwin is still living at Story Book Farm Primate Sanctuary and thriving in his more primate-friendly surroundings.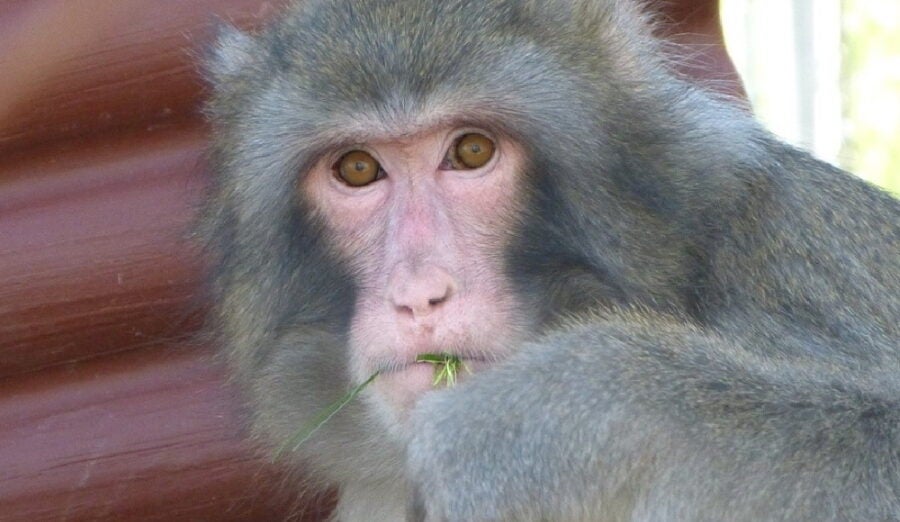 According to the sanctuary, Darwin had to learn how to become a monkey again upon his arrival and gradually adjusted to sanctuary life by learning from other macaques. Recent photos from the sanctuary show that Darwin has grown into a handsome adolescent monkey and has formed a family with other macaque rescues on the sanctuary.
Darwin no longer wears stylish outerwear, but he has become attached to a Curious George doll and regularly grooms the doll at the sanctuary. In addition, he has a very mischievous personality and enjoys snacking on grapes, dates and cherries in his free time.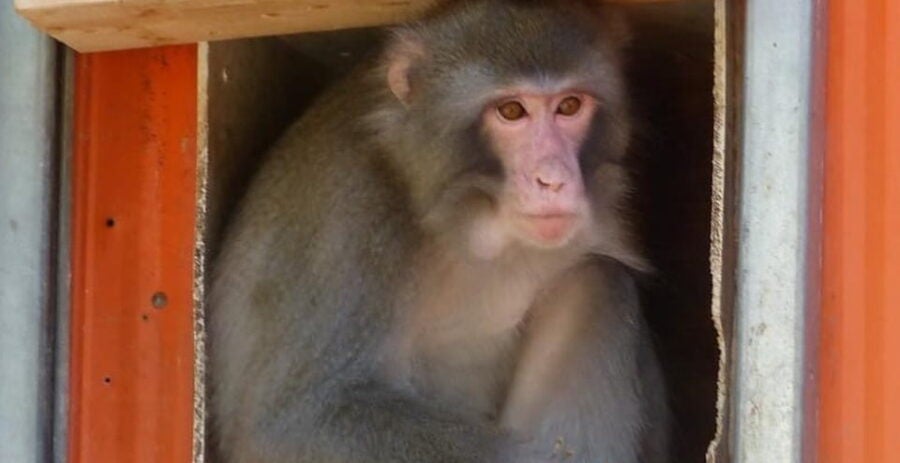 ____________________
Source: Story Book Farm Primate Sanctuary, with reports from The Globe and Mail and Toronto Star