Hands on with LEGO Super Mario - An Epic Mash-Up of Two Childhood Faves
By
Thomas Kenzaki
June 16, 2020
When LEGO first announced they were partnering with Nintendo to release new Super Mario themed sets, I was as excited as could be. My two favourite childhood brands finally coming together was a mind-blowing surprise. The skeptical part of me also wondered if they could produce sets that captured the beauty of the Mushroom Kingdom while also being fun to play with? My doubts were quickly put to rest after getting to check the sets out early, ahead of their August 1st release dates.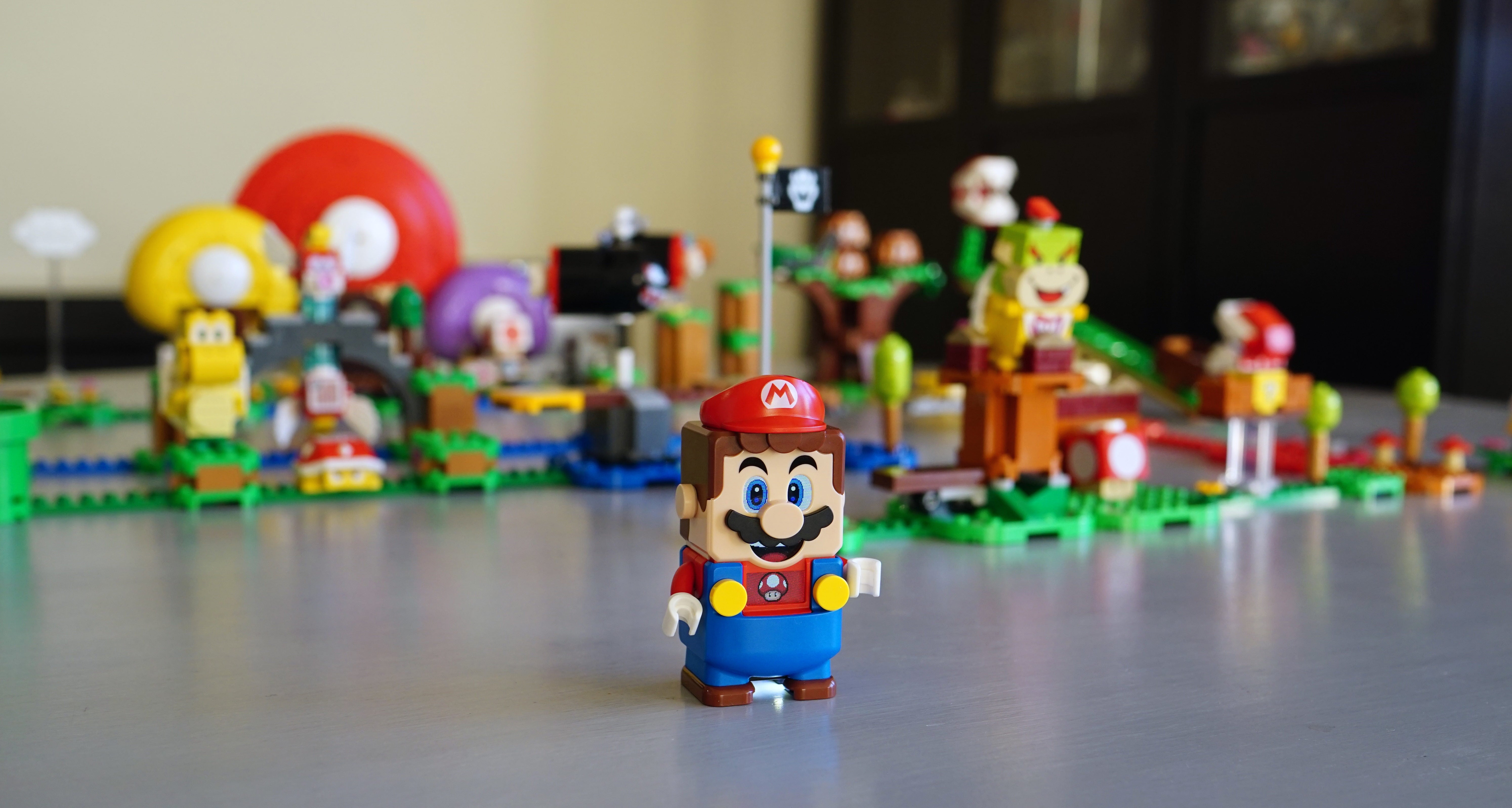 They say good things come to those who wait, and those who patiently waited for LEGO and Super Mario to finally come together were rewarded with an expansive series of fun new sets that not only look great, but also work in a way that's never been done before.
It all starts with Mario himself. This brand new piece of technology is the cornerstone of the new collaboration. Unlike a traditional minifigure or small scale character build, Mario was completely custom designed, packing new tech like multiple display screens, a speaker, and bluetooth connectivity.
Making Mario interactive was a brilliant decision by the design team. There's just something about hearing those classic Super Mario sounds, seeing different actions and emotions displayed on his face, or getting coins from a ? Block that you just can't get from a non-interactive character piece.
While you can purchase any of the new LEGO Super Mario sets and start building, you'll only get Mario with the Starter Course. The digital design lead behind the LEGO Super Mario sets, Jonathan Bennick, made sure you had everything you need to get started (minus two AAA batteries) by purchasing this set. You get Mario, a Start Pipe, Goal Pole, ? Block, Goomba, Bowser Jr., as well as elemental pieces to tie it all together.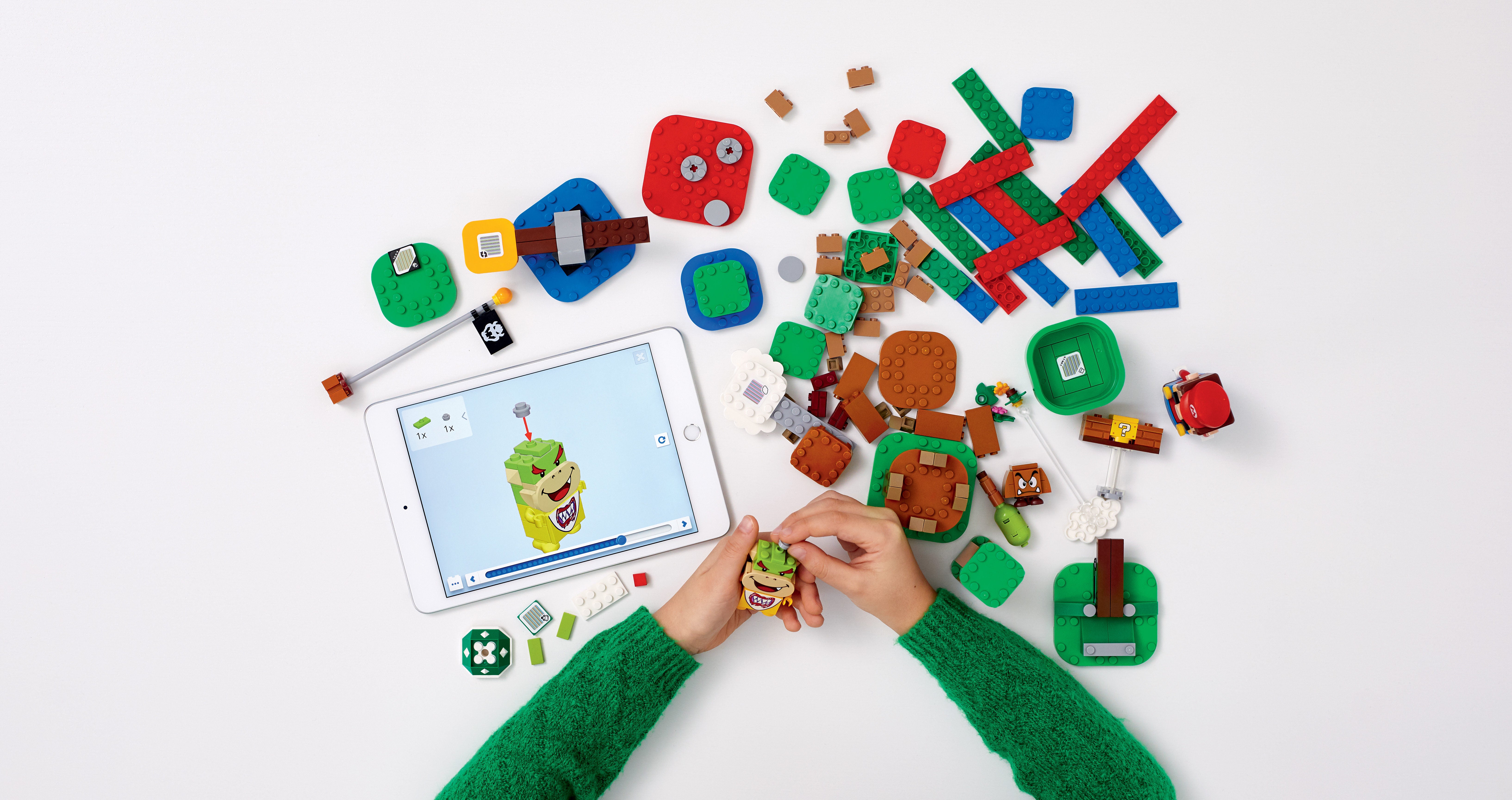 Build instructions for the Starter Course (and other expansion sets) are available by downloading the LEGO Super Mario app to your smartphone or tablet and will show you how to build each design piece, as well as showing you how Mario interacts with them.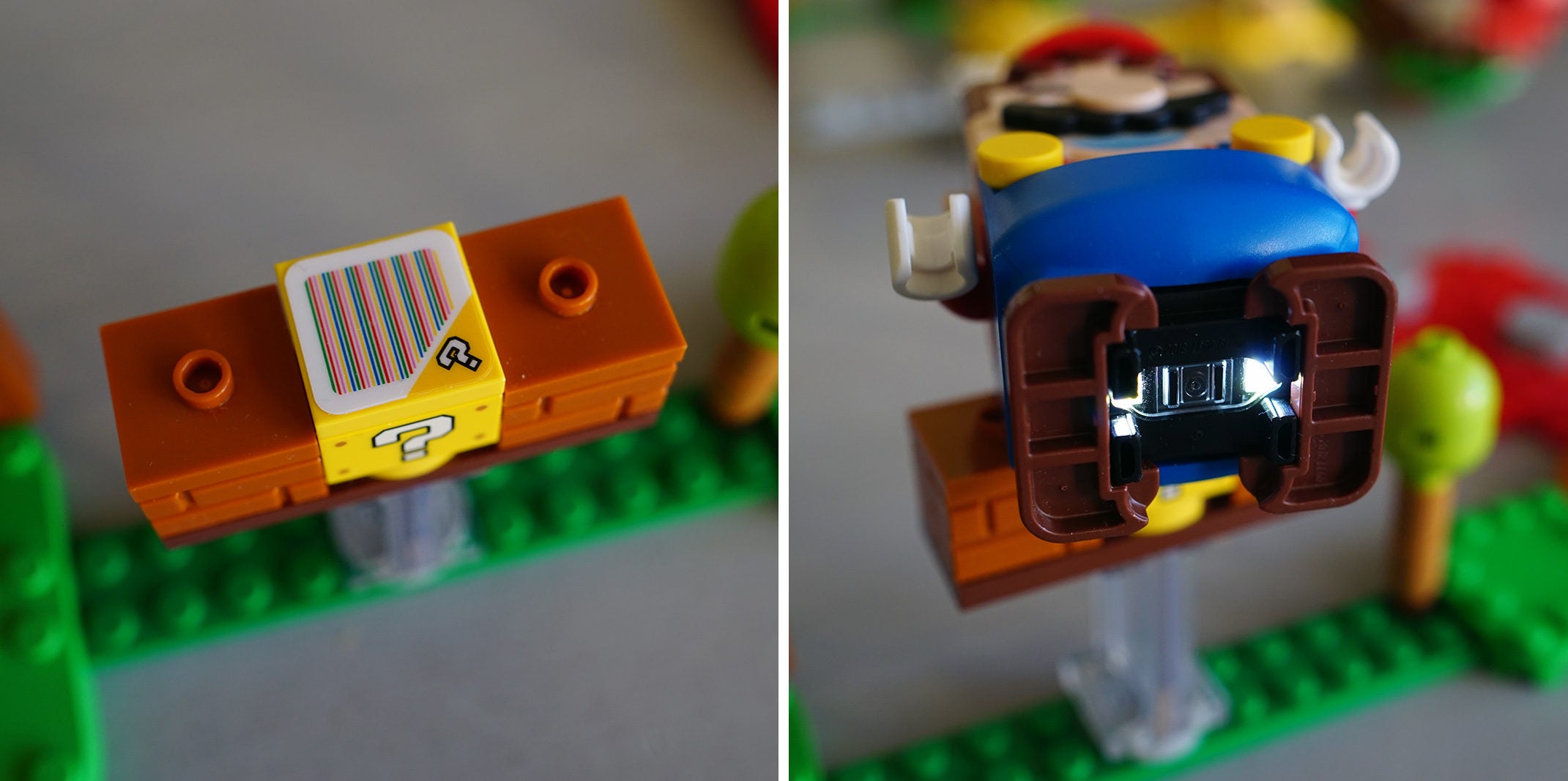 The way Mario interacts with the various set elements is by using the scanner embedded in his feet. For example if you hop on green LEGO bricks it'll show grass on his screen. There are also special pieces (such as Bowser Jr., or ? Blocks) that have a unique scanner code on them and this is how Mario can identify and respond to each.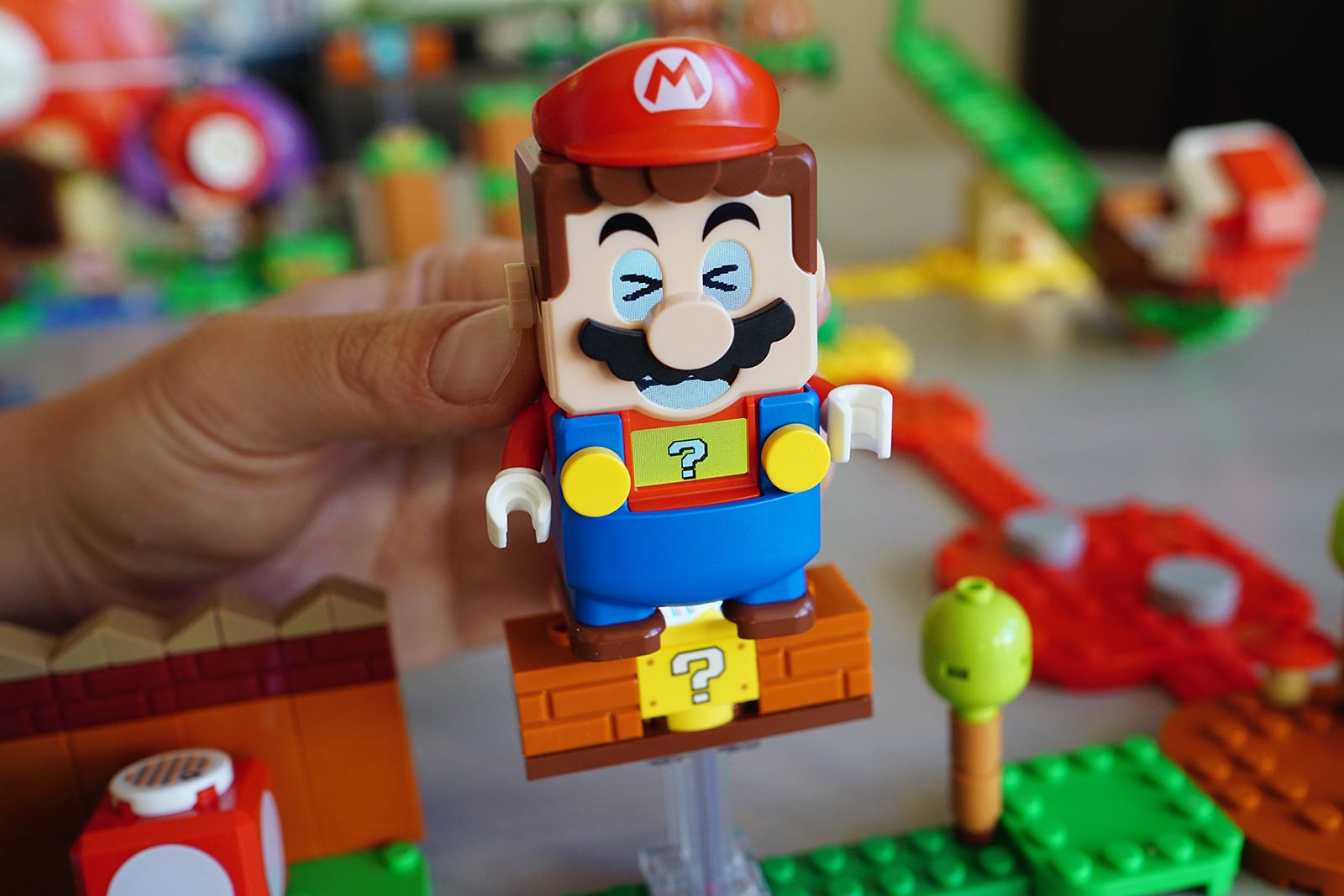 Response time was almost instantaneous in my testing which is great because you've got a fixed amount of time to run each level you've created and nothing would be more frustrating than being stuck waiting for Mario to read each special piece.
Starting a level you've designed is as easy as turning Mario on, then hopping on the Start Pipe. Mario says "let's a go", the iconic soundtrack from Super Mario starts playing, and a 60 second timer starts counting down on his screen as you begin exploring the level you've designed.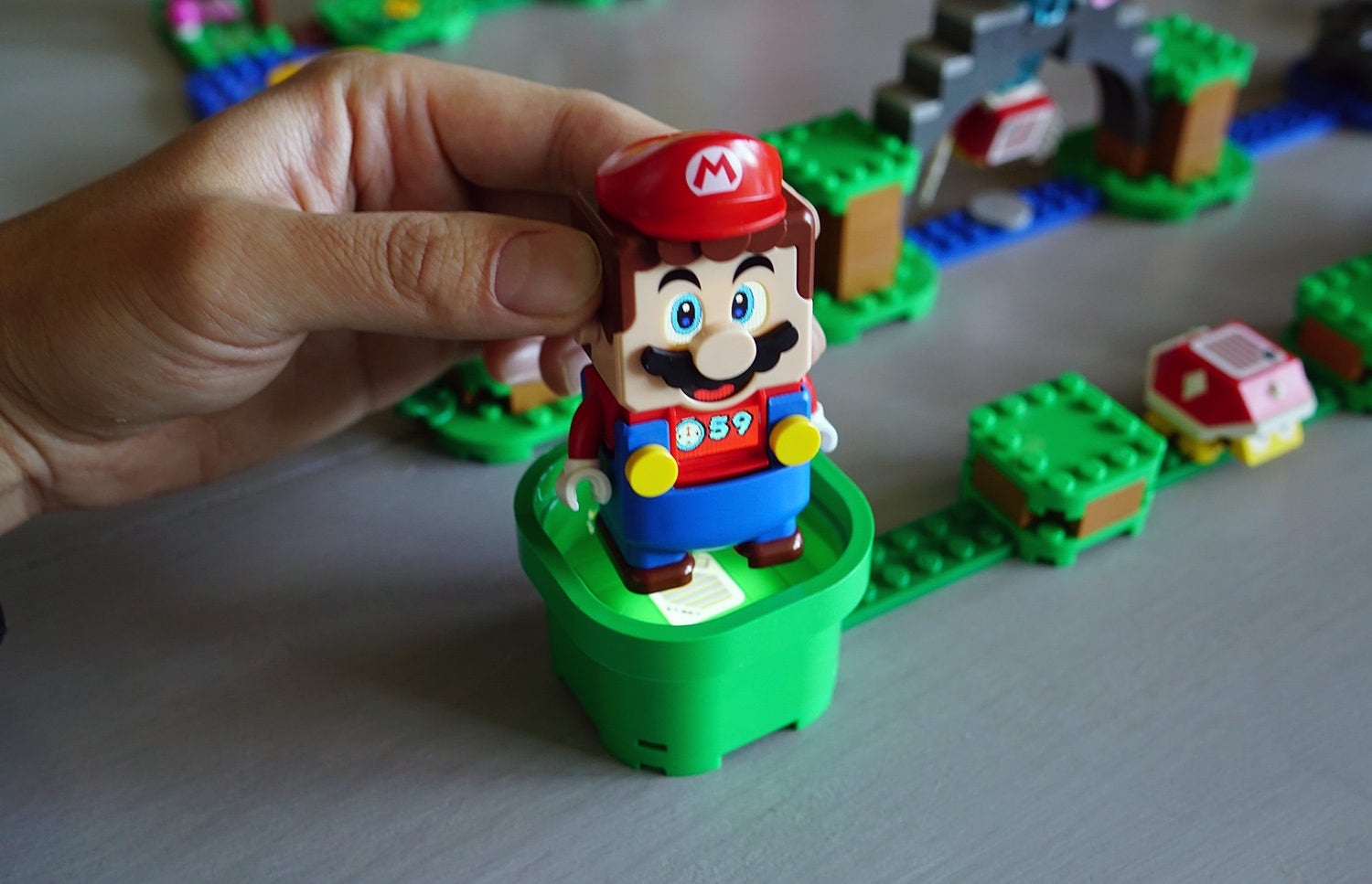 How you play each level is entirely up to you and your imagination (much like building the level itself). You just need to finish by jumping on the goal pole before the timer runs out and then you'll get your score (how many coins you've collected during your run). You can compete against yourself, friends and family, or weekly online challenges which will be available in the app.
All of the new LEGO Super Mario sets are made to be combined together to create a larger level, similar to what you'd see in classic side-scrolling Super Mario video games. How large a level you build is up to your imagination and what expansion sets you own.
Beyond the Starter Course, LEGO will be releasing 10 expansion sets, 4 Power-up Packs, and Character Packs (blind bag mini character builds).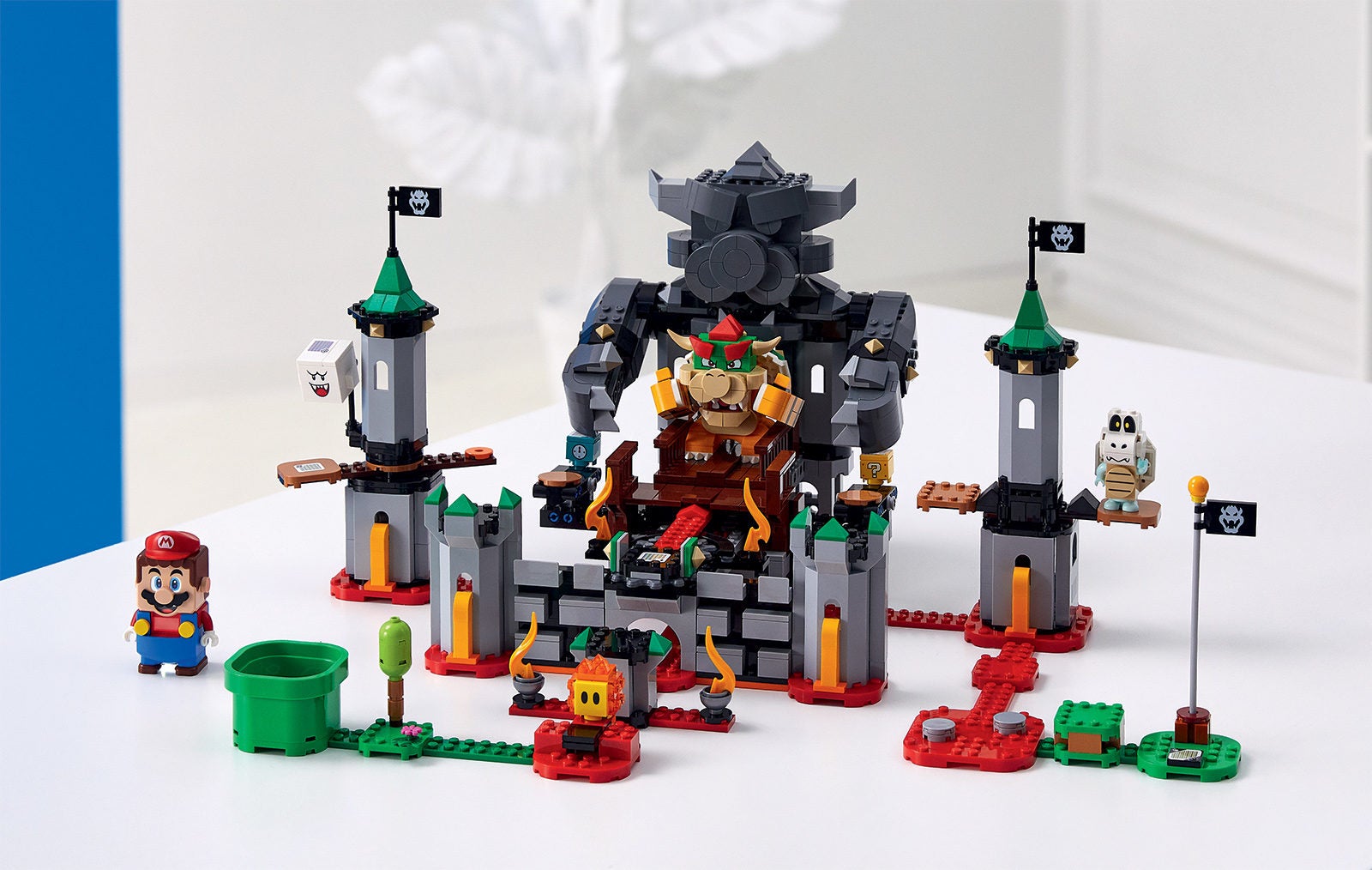 The expansion sets range in size from small, to the largest (and most expensive) Bowser's Castle Boss Battle set. Each will also add additional unique characters and elements from the Super Mario world. With so many expansion sets available, the only hard part will be choosing which to buy, and finding a table big enough to play on!
Another very cool way to add to your creative play is by adding Power-up Packs. Each one features a unique power-up from the video game (Fire Mario, Propeller Mario, Cat Mario, and Builder Mario). Mario can quickly swap outfits to gain the additional abilities associated with each. For instance by changing to Cat Mario, you'll gain the ability to climb walls and can then add obstacles like tall towers which Mario will then need to scale.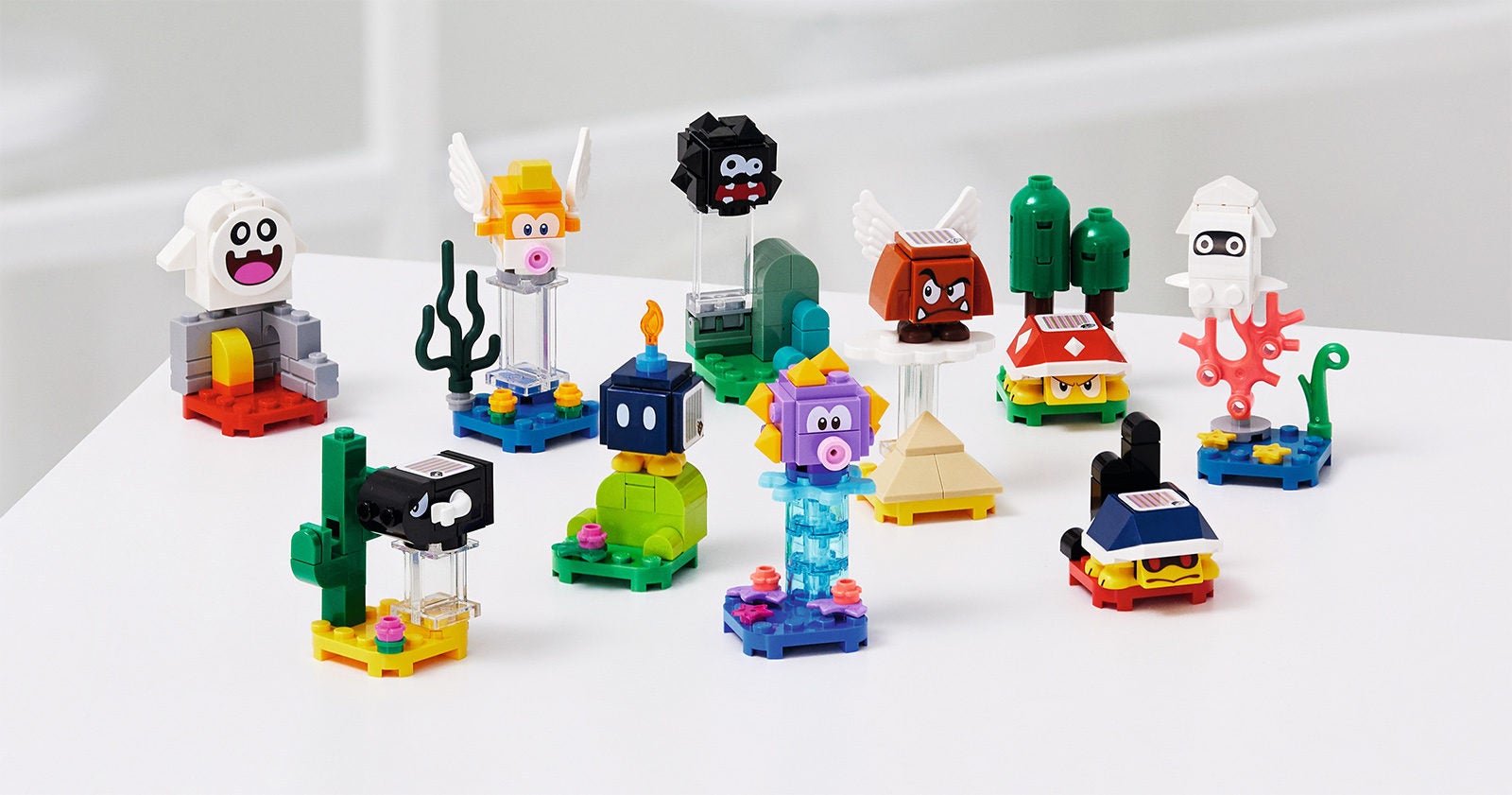 The character packs are a great way to add more enemies to your levels and score extra coins by defeating them as you play. There are 10 in total and you'll have to use your skills feeling through blind bags to collect them all.
The new LEGO Super Mario collaboration was a project that was in development for 4 years, and it shows in the beautiful attention to detail combined with creating a unique and innovative new way to play. LEGO truly did a wonderful job paying homage to the history of Super Mario.
No matter your age, or whether you're a new LEGO and Super Mario fan or have been a fan for decades, you'll instantly appreciate and enjoy both collecting and playing with the new LEGO Super Mario series.
Pre-order the Starter Course ahead of its August 1st release date at the LEGO Shop, Best Buy, Walmart, Indigo and select other retailers.