Black Friday

Gucci is Releasing a $10,000 Xbox Series X Console
By
Simon Hung
November 12, 2021
Microsoft's Xbox Series X has been one of the hardest products to find over the past year, but you may be able to snag one for the holidays next week – if you have $10,000 laying around.
Luxury fashion brand Gucci has teamed up with Microsoft to create Xbox by Gucci – a limited-edition collaboration to celebrate Gucci's centennial anniversary and Xbox's 20th birthday this year.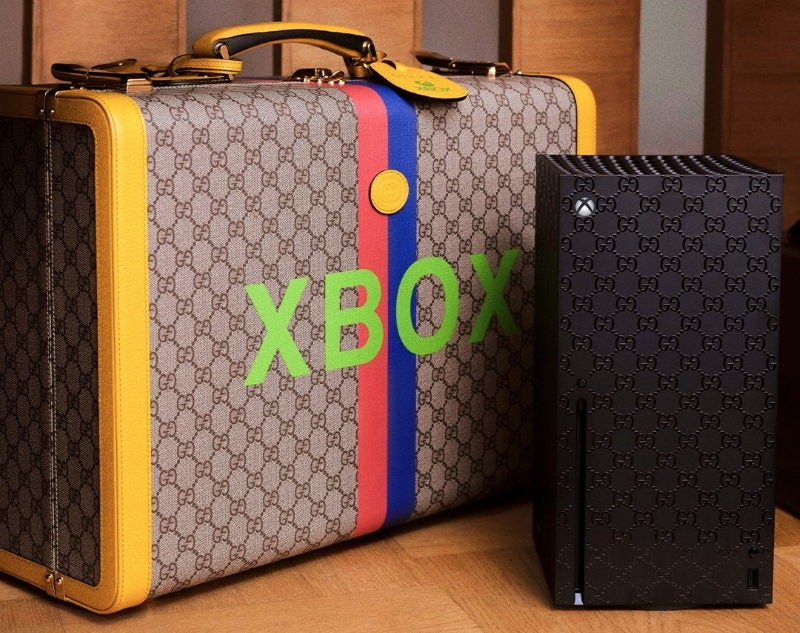 The Xbox by Gucci bundle includes a custom-designed Xbox Series X console and carrying case.
Scheduled for release on November 17 in Canada and worldwide, Xbox by Gucci is a five-piece bundle that includes a laser-etched Xbox Series X console, two customized Xbox Wireless Controllers, a hard carrying case and an Xbox Game Pass Ultimate subscription – all for the eye-watering price of $10,000 USD.
Only 100 Xbox by Gucci bundles will be produced and the included Xbox Series X console is unique, as the exterior of each console is individually numbered and laser cut with a crosshatched GG pattern to represent Guccio Gucci's initials and "good game" – a common phrase in gaming lingo. Otherwise, the Gucci Xbox console is functionally identical to the generic, standard Xbox Series X you'd find at Best Buy for $599.99.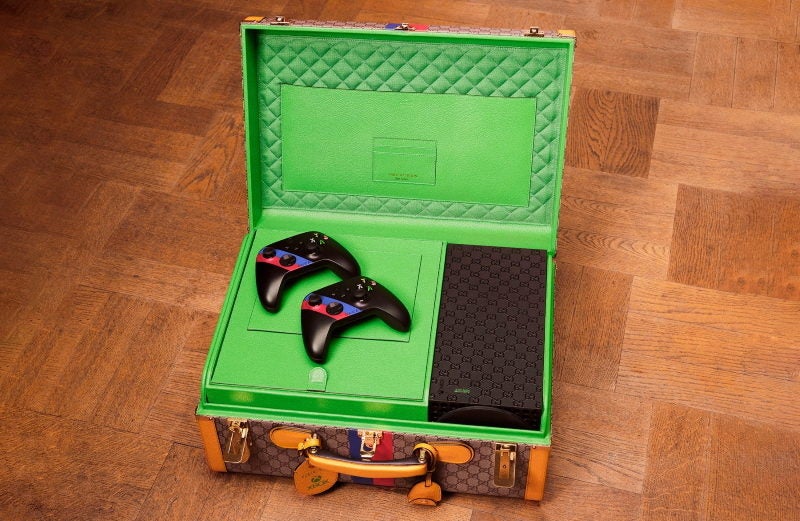 The included Xbox by Gucci case fits an entire Xbox Series X console, with room to spare.
A vintage brown suitcase-style carrying case is also included if you ever need to transport your Gucci Xbox to the yacht club or polo fields – the case can comfortably fit the entire console and the two included custom Xbox Wireless Controllers, with room to spare for extra games, jewellery, stacks of cash and other knick-knacks. The case itself features the same GG pattern on the outside with "XBOX" on one side and "GOOD GAME" on the other, along with a green padded interior and a leather tag with the Gucci x Xbox collab logo.
While Xbox by Gucci is ludicrously-priced and unaffordable for 99.7% of people reading this article, we are confident that generic, non-Gucci Xbox Series X|S consoles will be available at Canadian retailers leading into Black Friday and the holiday season – keep your eyes on our Black Friday page and Hot Deals forum for stock updates and comprehensive coverage of Black Friday deals in Canada.
____________________
Source: Gucci