Get The Peloton Workout Experience for a Fraction of the Price
By
Lisa Selvaggio
March 17, 2020
Even though the Peloton bike is hugely popular, it is pricey, so it might be out of your budget. That's okay, though, because there are other high-quality exercise bikes that you can invest in at a more affordable price. Plus, if you get the Peloton app, you can then use your new bike with the app to enjoy the Peloton experience and get a great workout without leaving home.
Use the Peloton App with Your Non-Peloton Exercise Bike
That's right: with the Peloton Digital Membership, you can gain access to all of the fitness classes that you desire, even if you don't have any Peloton equipment.
Once you have subscribed to the app, you can stream the Peloton content on your tablet, smartphone, or laptop, and then just follow along on your own exercise bike. It's such a simple strategy, but it can save you loads of money.
A Look at a Few Peloton Bike Alternatives
Are you ready to consider this option more seriously? Then it's time to start thinking about some of the best exercise bikes that will fit your budget. That way, you can get the bike you want, along with the Peloton instructors and classes that you've heard so much about. Check out our recommendations below so you can take your at-home workout routine to the next level.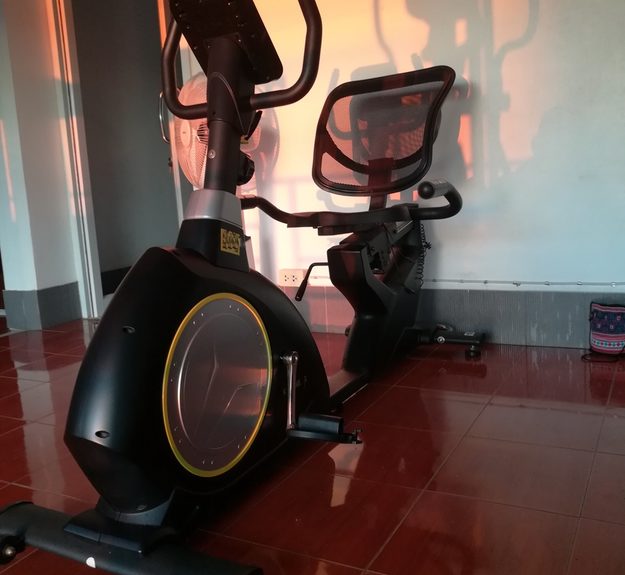 Echelon is one of the top brands that people consider when they're looking for a Peloton bike alternative. You can choose from several models, such as the EX1, EX3, EX5, and EX5S. These bikes feature multiple levels of resistance to meet most people's needs, and they're built to last. Also, while the EX5S has a large touchscreen that's similar to the Peloton display, the lower end models have a handy device holder for your smartphone or tablet, so you can stream Peloton classes and follow along with ease.
Another popular brand that offers high-quality alternatives to the Peloton exercise bike is Schwinn. One model that's worth checking out is their IC3 Indoor Cycle Trainer. It is roughly the same size as the Peloton bike, and both feature a welded steel frame. Also, the Schwinn uses a mechanical drag resistance system, has heart rate monitoring and an LCD multifunction display, and features a device holder. So, as long as you subscribe to the Peloton app, you can set your device on this bike and follow along, just like you would on the much more expensive Peloton bike.
ProForm is a well-known brand in the world of exercise bikes, and the right model could be the ideal alternative to the Peloton exercise bike when you want both affordability and quality. There are several great ProForm models to choose from, such as the X-Bike Duo, the Studio Bike Pro, the Tour de France, and the Smart Power 10.0, and each boasts some stellar features, including the option to sign up for an iFit membership to gain access to workouts. If you want a bike with a device holder, though, so you can stick with Peloton workouts instead, there are models like the 440 ES, the Carbon CX, and the 8.0 EX.
Yet another highly sought-after brand in the world of workout equipment is NordicTrack, and there are a lot of exercise bikes to choose from. Take the S22i as one example of a bike that can rival the Peloton. It features a large touchscreen and the iFit membership option for a variety of fun workouts, so it is considered a solid alternative to Peloton. But, again, if you'd like a bike that has a holder for your device so you can stream Peloton classes in particular, you can check out models that have integrated tablet holders. Those models include the Commercial VU 19, the Commercial VR21, the Commercial VR25, the Grand Tour, and the Grand Tour Pro.
Choose the Bike That's Right for You, Then Take Advantage of Peloton Classes!
With so many great options in the world of exercise bikes designed for home use, you can skip the gym and the expensive classes, and you can save money in the long run. Investing in a high-quality bike will allow you to get a calorie-burning, muscle-building workout in at any time of the day or night, right in the comfort of your own home. And when you connect with the Peloton app, you can take advantage of instructor-led classes that will really allow you to make the most of every minute you spend on your bike.