Dyson's Ridiculous "Bane" Headphones Launch in 2023
By
Simon Hung
December 9, 2022
Remember Dyson's bizarre Air-Purifying Headphones that the company unveiled before April Fools Day – the one with a Bane-like mask that covers your mouth? They're still real and Dyson has officially confirmed that they will launch in select markets starting January 2023.
Dyson Zone Air-Purifying Headphones will be available first in China this January, before launching in the United States, United Kingdom, Hong Kong SAR and Singapore in March. The headphones will not be available in Canada during the initial rollout, but Dyson has noted that updates on a Canadian release will be announced at a later date, while an updated product page is available on the Dyson Canada website.
In the United States, the Dyson Zone will be priced at an eye-watering $949.00 USD, which likely means that they'll be north of $1000.00 CAD when they become available in Canada, making them one of the most expensive headphones on the market.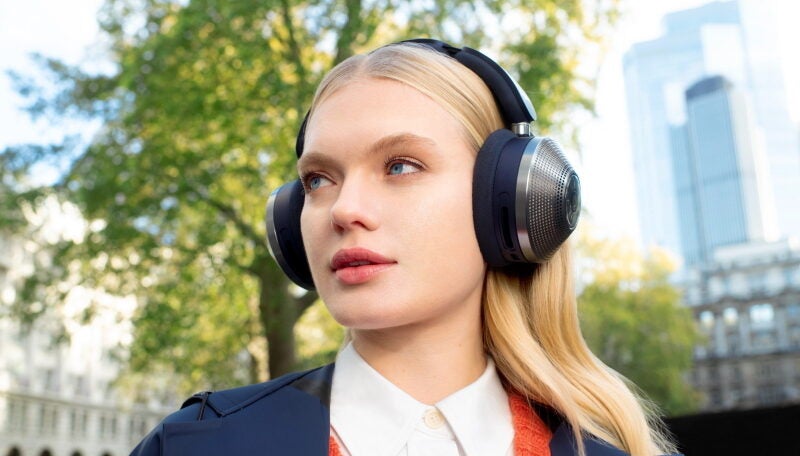 The Dyson Zone looks less ridiculous without the front-mounted air visor.
However, the Zone isn't your typical set of headphones, as it comes with a detachable front-mounted visor to provide a constant flow of purified air to your nose and mouth. According to Dyson, the built-in filters capture up to 99% of particle pollution in the surrounding air, including acidic gases most commonly found in urban environments. The company has made zero claims about their effectiveness against COVID.
Without the Bane-like front attachment, the Dyson Zone looks more like a typical set of over-ear headphones, with features including up to 50 hours of battery life, Bluetooth 5.0 connectivity, 11 noise-cancelling microphones and custom speaker drivers for high-fidelity audio. A MyDyson companion app will also be available to adjust EQ and monitor the status of the built-in filters.
The Dyson Zone will be available in select markets starting in January 2023 and we'll provide additional updates when the company announces plans for a Canadian launch.
____________________
Source: Dyson Canada