Coca-Cola Tic Tacs Are Now Available in Canada
By
Thomas Kenzaki
May 6, 2020
If you don't follow candy news as closely as I do, you might not have heard that Coca-Cola flavoured Tic Tacs were announced last fall. For those of you just learning about them today, you're in luck because they're now available in Canada.
Described as being "the first mint with the refreshment of Coca-Cola", you can expect to get a nice combination of Tic Tac mint flavour with the classic Coca-Cola beverage taste.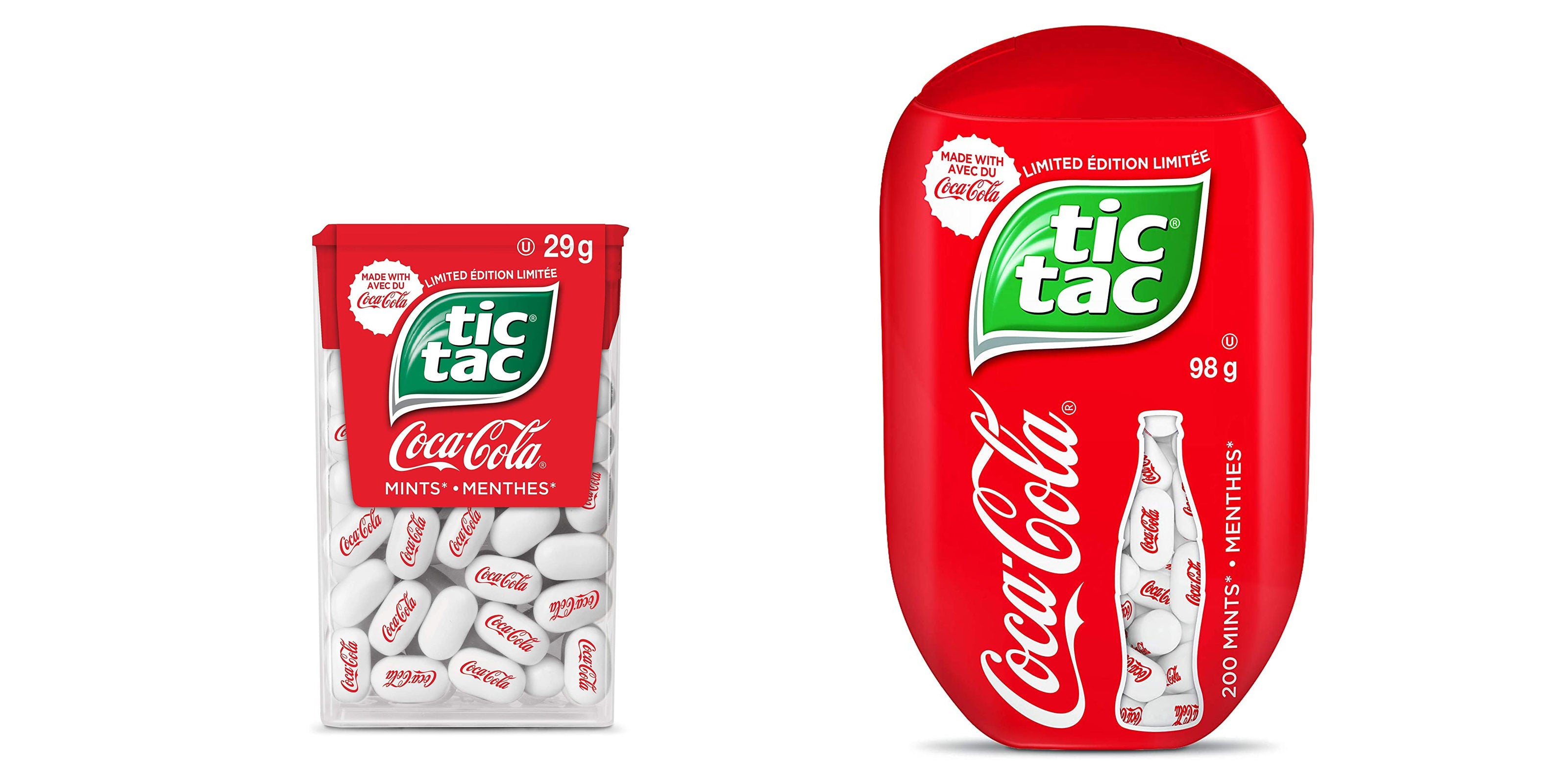 This new limited edition collaboration between brands is set to be released in 70 countries across the globe.
As with many new international product releases, the US got them first earlier this year. Ironically Canada had to wait until now even though the product is made in Canada.
Coca-Cola Tic Tacs can be purchased at popular retail stores like Walmart in both 29g and 98g packs. If you're like me though, you'll want to go for the full case packs available on Amazon.ca.
Let us know what you think of this latest mashup of popular flavours and whether or not you'll be giving them a try in the comments below.