Bring the Star Wars Universe to Life with these App-Connected Droids from Sphero
By
Thomas Kenzaki
September 25, 2017
I saw a lot of great Star Wars toys announced during the second annual Force Friday earlier this month. I already took a look at the massive 7,541 piece LEGO Millennium Falcon which impressed me. Another set of hot new items are the smartphone controlled BB-9E and R2-D2 droid units from Sphero.
Sphero has been making fun app-connected toys for years and since partnering with Disney has released a Star Wars BB-8 toy, a Marvel Spiderman toy, and a Pixar Lightning McQueen toy. The release of these 2 new Star Wars droids now brings Sphero's total up to 3 and they are sure to be a hit this holiday season as the hype around the new Star Wars film, The Last Jedi, builds.
I got to take a closer look at BB-9E and not only does it look great but it's also very fun and easy to use. The level of detail Sphero put into this toy is amazing. From the glossy paint job to the LED lights, it's surely something you'll want out for display even when not in use.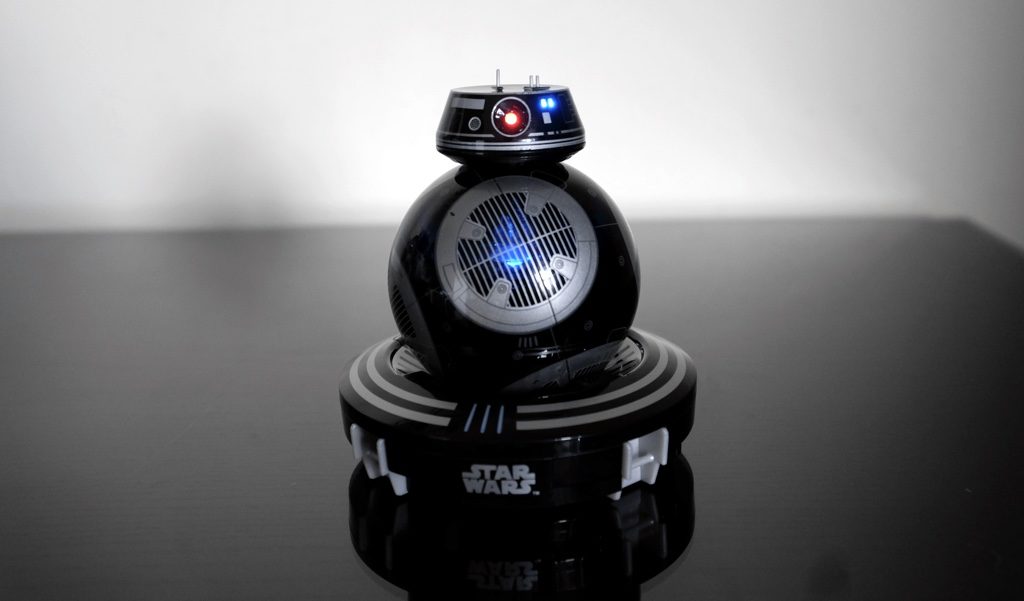 Even the box looks great but as we all know, it's what's on the inside that counts. In the box you'll find the BB-9E unit, an inductive charge base, micro USB charge cable, droid trainer and a quick start guide.
The device functions over bluetooth and is compatible with most iOS and Android smartphones and tablets. Everything is controlled by the Sphero App-Enabled Droids App which you can download for free from your devices respective app store.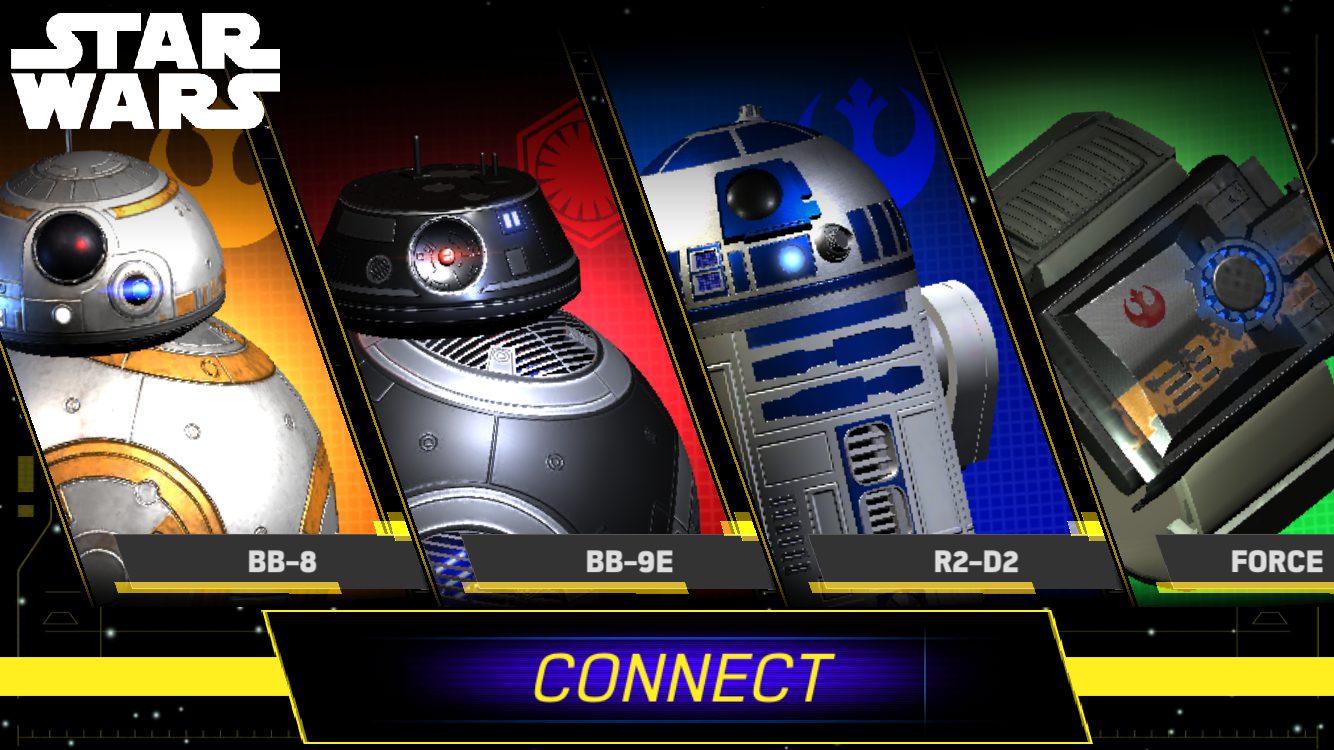 There are 5 different modes available in the app:
Authentic Movement - Whether you're driving or on Patrol, BB-9E rolls just like on-screen.
Holographic Simulation - Explore the Star Wars galaxy with the app and the Droid Trainer.
Droid-to-Droid Experience - Watch BB-9E interact with other Star Wars App-Enabled Droids by Sphero.
Watch With Me - View films from the Star Wars saga with BB-9E by your side.
Signature LEDs - BB-9E's dome is equipped with vibrant LED lights.
I found the standard drive mode the most fun. You simply move your finger around a direction pad on the screen and your droid will move about. Watch your speed though as this droid can really move. On many occasions poor BB-9E's head popped off after hitting a wall at high speed. Luckily it is magnetic and pops right back on but it says something about its durability for taking so many hits without receiving any visible damage. You can adjust the max speed so I recommend starting off on the slowest setting until you get more used to the controls.
Another fun mode is called "Watch With Me". In this mode your Sphero droid visibly reacts to events in the (Star Wars) movie with animations and sounds. The only downside to this mode is your smartphone acts as the mic so you can't use it while you watch the movie.
All in all the BB-9E unit looks great, works great and will surely be one of those must have items for any Star Wars fan. If you've got kids or pets at home there's a good chance they'll love it too and provide them with not only entertainment but exercise too!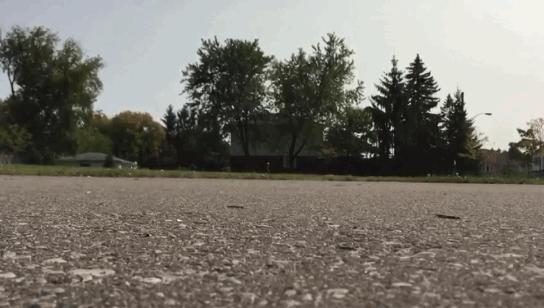 You can purchase BB-9E, R2-D2 and BB-8 today at Best Buy and the Apple Store.