Best Buy is Offering a Sale on Smart Home Technology
By
Jordan Maxwell
October 16, 2020
Looking to make your home "smart"? Best Buy is having a sale on smart home technology including smart home speakers, smart sleep technology, smart furniture, smart thermostats, and more. With the ability to control it with your voice or with your smartphone, these devices can also help you save money on energy costs and automate your daily tasks.
Some people mistakenly worry that one needs to know a lot about computers, or to be computer savvy, to navigate the world of smart products. This is simply not true. If you can send a text, you can use smart products. So, if you looking to simplify your life, we'll show you some of the products Best Buy has up for grabs.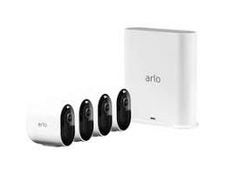 Keep an eye on your home or your business with the Arlo Pro 3 wire-free security system. It comes with four cameras that you can set indoors or outdoors, and captures clear 2K footage with a 160-degree-wide viewing angle. It also has colour night vision and a spotlight to illuminate the night's recordings. If you subscribe to Arlo's Smart Plan, you can take advantage of features including smart notifications and more. Also, consider buying an outdoor charging cable so it stays powered.
Control the temperature of your home with this smart thermostat from Johnson Controls. If you have vents in your walls, a boiler in the basement, central air conditioning, or floors that heat/cool, this thermostat will work well over the winter months. Featuring an OLED touchscreen, it monitors air quality and helps to save energy; you can also control its features using his smartphone. It uses Microsoft's Cortana built-in system and it's compatible with Amazon Alexa and Google Assistant for voice-operated control.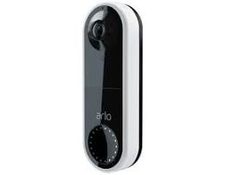 Know who is at your door before the bell even rings with the Arlo Wi-fi Video Doorbell device. It sends an alert to your smartphone when motion is detected without the person even ringing the bell. With two-way audio and HD video with a 180-degree viewing angle, you can communicate with as well as see the person on the other side of the door. What's great about this is that you can keep a log of video clips for up to 30 days, enabling you to keep a log of visitors, deliveries, and more.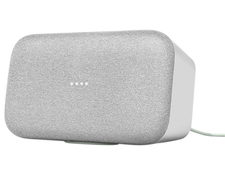 If you're looking for a smart speaker with good bass for all your audio content, the Google Home Max is a great upgrade. It has 4.5" dual woofers and all of the advanced hardware settings music lovers will enjoy. Whether you have Spotify or Soundcloud, you can connect your smartphone apps to your Wi-fi connectivity. It also has Google Assistant so you can voice control the device as well.
Shop for Smart Home Tech Today!
When it comes to smart home technology, the possibilities are endless. From temperature control and energy savings to voice control and automation — these devices cover a wide range of uses that will make your home comfortable and convenient. You can learn more about Best Buy's sale on smart home devices.