Amazon Brings Free One-Day Delivery to Ottawa-Gatineau
By
Simon Hung
July 25, 2017
Amazon Prime members in the Ottawa-Gatineau area will receive future orders very quickly, because the region is now eligible for free one-day delivery!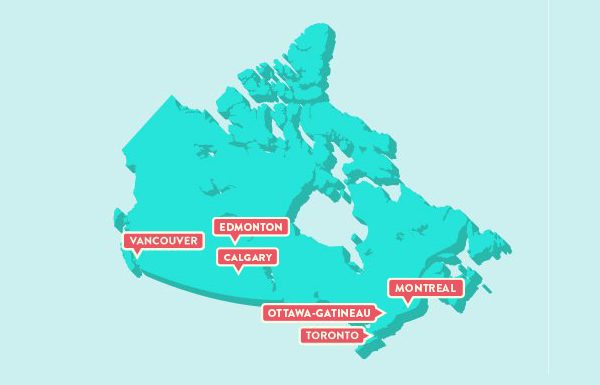 Seven cities in Canada are eligible now for free one-day or sooner delivery.
The two neighbouring cities join Calgary, Edmonton, Montreal, Toronto and Vancouver as regions eligible for the lightning-fast delivery options -- click here and enter your postal code to check if your address is eligible for one-day or same-day deliveries.
Items eligible for one-day delivery must be Sold and Shipped by Amazon or Fulfilled by Amazon and will have a One-Day Delivery icon next to the price. Qualifying orders over $25.00 placed before 10:00 PM local time will be delivered the next day, even on weekends! Orders under the $25.00 threshold are eligible for free delivery within two days.
Speedy delivery is one of the best benefits of Amazon Prime, as the quick turnaround is handy for times when you need something in a pinch and don't want to go to a brick and mortar store. Other Amazon Prime perks include 20% off video game pre-orders, 20% off diaper subscriptions, access to Amazon Prime Video and more!
An Amazon Prime subscription costs $79.00 per year or $39.00 per year for eligible students. One-month and six-month free trials are also available to standard members and students, respectively.