A Quick Post-Mortem on Amazon Prime Day 2015
By
Kate Musgrove
July 16, 2015
The first Prime Day from Amazon has come and gone and reviews are mixed. There was a broad variety of deals, but a lot of the sale items were pretty pedestrian. The very hottest deal of the day was 50% off all Huggies diapers (plus another 20% off if you signed up for regular diaper deliveries). Parents of little ones were thrilled. It wasn't just a good price on diapers, it was an amazing price on diapers, working out to about 5 cents a diaper versus the 30-40 cents each you'd pay at other retailers. But diapers aren't that interesting and they're certainly not something that every shopper needs.

Okay, fine, except for this guy. But even if you do need them, how many can you really buy at one time?

Okay, I guess the answer to that question is seven thousand.
For people without kids, the thread discussing the sale was a little bit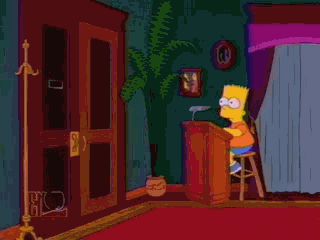 but in all seriousness, I think Prime Day was interesting and I really hope it comes back next year.
In a way, it reminded me of Black Friday. 2007, the year that I was hired by RFD, there were two Black Friday deals posted on RedFlagDeals.com. Total, start to finish. Two Black Friday deals. The next year, there were 15 Black Friday deals. Here's how the number of Black Friday deals in Canada (as seen through coverage on RFD) has grown over time:
2007: 2 deals
2008: 15 deals
2009: 33 deals
2010: 54 deals
2011: 130 deals
2012: 180 deals
2013: over 200 deals
2014: over 200 deals
The growth is incredible, right? That's why I hope Amazon comes back with another Prime Day promotion next year and why I doubly hope other retailers will start to follow suit. Prime Day is a completely fabricated event, of course, but marking it with big sales is certainly no stranger than a country that celebrates Thanksgiving in October having huge day-after Thanksgiving sales at the end of November. And even the deals aren't amazing (or are amazing, but only if you have kids in diapers), competition is great and it makes for great deals. This year, pretty much only Walmart US took part in competing with Amazon's offers (they had a big homepage banner trumpeting "sale prices lower than Amazon's" and free shipping over $35, down from their usual free shipping threshold of $50) but next year, I'm hoping for at least 15 deals for Prime Day on July 15. Who is with me?