A New Costco Themed Monopoly Game Just Arrived in Canada
By
Thomas Kenzaki
September 29, 2023
Throw on your Kirkland Signature gear, grab a few $1.50 hot dog combos and get the family together because the hottest new game of 2023, Monopoly Costco Edition, just arrived in Canada!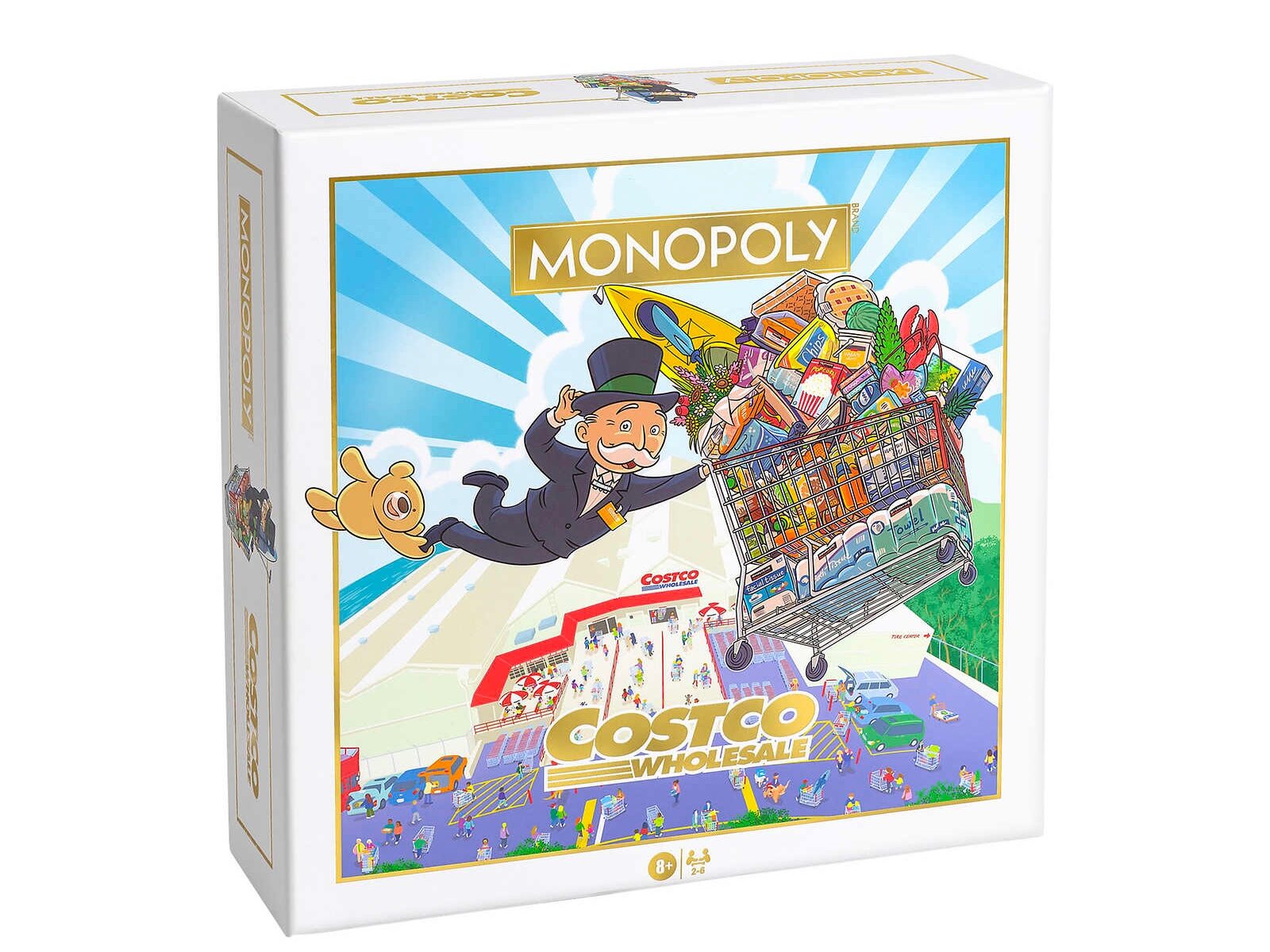 Yes, you heard that right. Costco now has its own version of Monopoly and it's available online at Costco.ca for $54.99 and will be showing up at warehouse locations soon for $49.99.
Monopoly Costco Edition is a must-have for fans of the store (and we know there's a lot of you out there) and can be played with 2-6 players with a recommended age of 8+.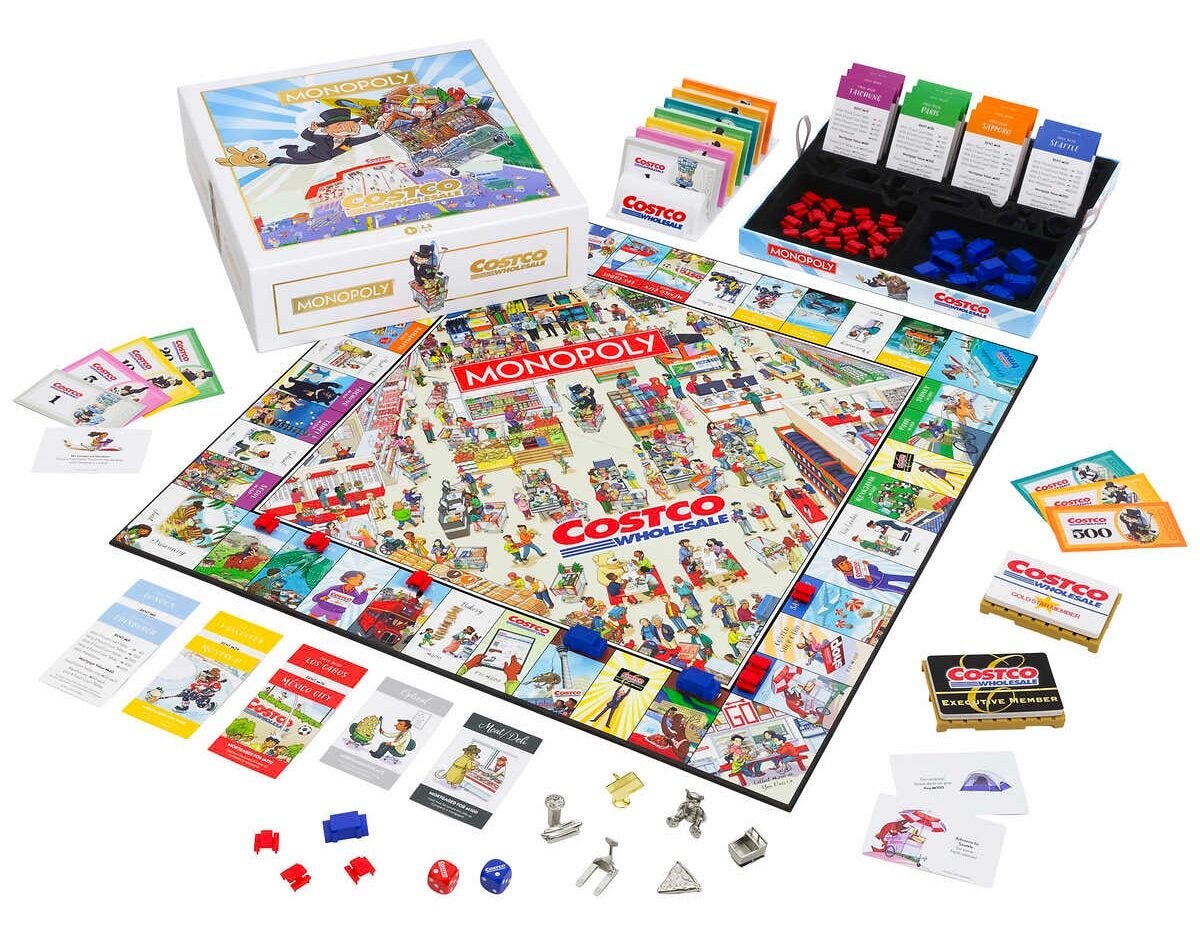 Here are some key features about the game:
Illustrated gameboard with worldwide Costco properties
6 extra-large Costco-themed die-cast tokens
Flocked organizer tray and banker's tray
12 Costco Warehouse "hotels" and 32 Food Court Table "houses"
The delightful illustration touches every component in the game
The game board was designed by a Costco superfan and features artwork of 22 locations worldwide and in-store features. It's unique design is similar, but different, from the popular Costco puzzle that was released a few years ago (and still sold in-warehouse today).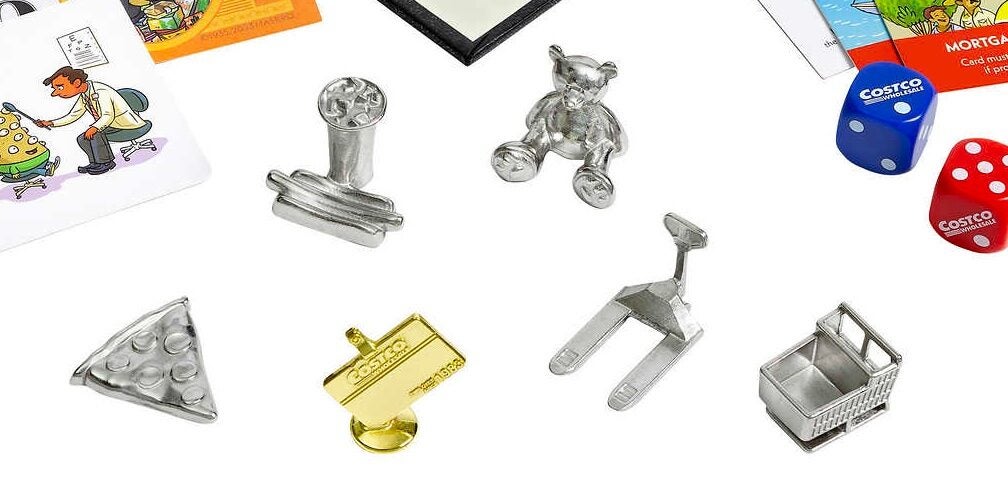 My personal favourite touches are the tokens (one of which is the infamous $1.50 hot dog combo), the Chance and Community Chest cards sporting Gold Star & Executive Member card designs, and the beautifully illustrated Costco warehouse themed game board.
Will you be adding Monopoly Costco Edition on your next Costco run or putting it on your Christmas wish list? Let us know what you think about the new game in the comments below.