A Handy Guide to Saving on Some of the Most Popular Valentine's Day Gifts
By
Ambia Staley
February 8, 2018
Valentine's Day is just around the corner, and stores everywhere are prepping for the lovers' holiday with shelves and displays filled with heart-shaped chocolates, candies, jewellery and more. If you're looking to pick up a special gift of the one you love, but hate the notorious mark-ups that happen this time of year, there's no need to worry! With just a little bit of creativity, you can still get a gift that your special-someone will love while keeping a little extra in your wallet!
To help you score some points (and savings) this February, check out our handy guide to saving on some of the most popular Valentine's Day Gifts!
Chocolates & Candies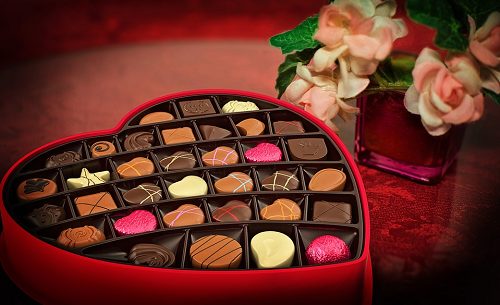 Handing that special someone a heart-shaped box of chocolates is one of the most common things done of Valentine's Day. Walk up and down the aisle of nearly any store and you'll find more than a few boxes costing anywhere from $10.00 all the way up to $100.00. However, with just a little more effort, there are more creative and usually more affordable ways to show that you care:
Make your own custom chocolates: A variety of home and craft stores sell molds, melts, and just about anything else you need to put together your own set of customized gourmet chocolates.


Dip it: If creating custom candies seems too difficult, just pick up some fruits such as strawberries or cherries, and dip them in chocolate to create your own chocolate-covered treats.


Get baking: Don't limit yourself to chocolates and candies. If you're a baker, homemade cupcakes, heart-shaped cookies, or other baked treats are just as great a gift and are often inexpensive to whip up.
Roses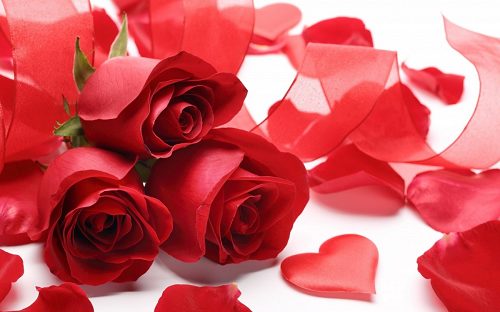 As most people know, red roses are one of the most popular Valentine's Day gifts, and due to the demand (and the fact that they are out of season and often imported), bouquets are notoriously marked up around this time of year. If you want to show your love with flowers, consider these options instead:
Skip delivery: While it may seem like a romantic idea to surprise your Valentine at work with a huge bouquet of roses, Valentine's is the busiest day of the year for many florists, and as such, you can expect to pay a premium for delivery. Consider skipping delivery and handing over your bouquet in person, or if you must deliver, consider sending your gift a few days before February 14 to cut back on costs.


Skip roses: Red roses are known as a flower of love, but you can also convey that message with other, less expensive flowers. Consider showing your love with red or white carnations, jasmine, daisies, or primroses instead.


Buy a potted plant: No matter how much you spend on a bouquet of flowers, they will probably be dead within a week. If you're looking for a less expensive and longer-lasting option, try a potted flower plant. Score some bonus points by also buying a flower that conveys the message of 'love'.


Check out your local supermarket: Many people cringe at the thought of buying their flowers from a supermarket, but some carry good quality flowers at a lower cost than you'd see at a traditional flower shop. Just be aware that some grocery stores may only have a limited selection to choose from, so it's best to get there early.
Jewellery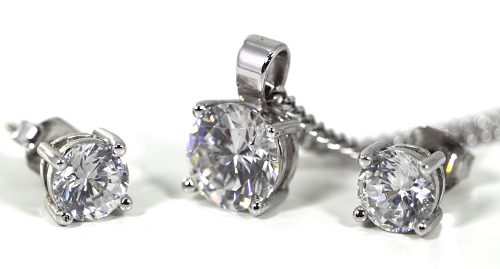 Trying to save money on jewellery is a slippery slope. Many people consider expensive jewellery a sign of deep commitment, since you wouldn't buy something so pricey for a fleeting fancy. And since jewellery is a popular gift around this time of year, many stores are known to inflate prices. The safest and most affordable option is to of course, avoid jewellery altogether this Valentine's Day, but if you are looking to pick up something sparkly, there are a number of great options to help you save:
Buy your diamonds at Costco: Yes that's right, the same store you visit for savings on TVs and giant tubs of Nutella also has savings on good quality diamond jewellery. While it's still pricey, you will save a little more than you would shopping at a traditional jewellery store.


Go antiquing: Check out local antique stores and pawn shops for deals on unique pieces of jewellery.


Try costume or fashion jewellery: Costume or fashion jewellery often has a negative reputation of being cheap and fake. While that can be the case, it's a broad category that encompasses almost any jewellery piece that's not made with precious metals. There are also popular high-end fashion jewellery brands like Pandora and Swarovski, which have a variety of beautiful pieces at a more reasonable price point.
Dinner Date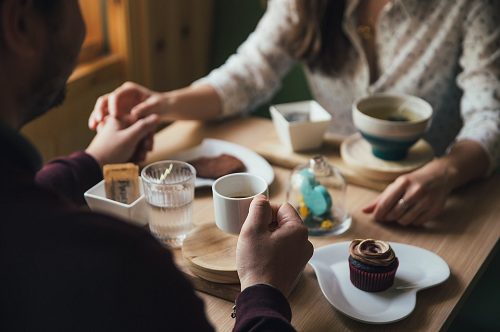 Along with gift-giving, many couples head out for a Valentine's dinner date. Capitalizing on the day and added business it brings, many places have a special -- and often expensive -- price-fix menu for the night, and along with the pricey menu, drinks, and a tip, dinner can easily run well over $100.00. If you're looking to enjoy a great meal at a fraction of the cost, try some of these options:
Go out on a different day: Valentine's Day usually ends up being on a weeknight (like this year), so if you're looking to have a more affordable and leisurely meal, consider going out on a day other than February 14, like the weekend before or after the holiday.


Go out for dessert: If you really want to go out on Valentine's Day, eat a meal beforehand, and head out for dessert and coffee later in the evening. You'll still be able to take advantage of the Valentine's Day atmosphere, but you'll significantly reduce your costs.


Try a Valentine's Brunch: There's no rule stating that you have to go for a dinner on Valentine's Day. Go out for breakfast, brunch, or lunch on the 14th instead!


Opt for Take-out: As previously mentioned, many restaurants opt for expensive prix-fixe menus on Valentine's Day. To save on costs, just order take-out from one of your favourite places, and set up a quiet candlelight dinner at home.


Opt for a home-cooked meal: When in doubt, just cook it yourself! Cooking up your Valentine's favourite meal at home is not only thoughtful, but the most budget-friendly option considering you have complete control over the costs.
With just a little planning and creativity, there are endless possibilities to when it comes to making the perfect Valentine's Day. What are your plans this year? Do you have any money-saving tips? Share your thoughts in the comments!
Comments
There are currently no comments. Login and start the discussion!
View all