Zellers is Back – Hudson's Bay Opens New Zellers Pop-Up in Burlington
By
Simon Hung
September 24, 2021
Hudson's Bay Company is reviving one of the most beloved brands in Canadian retail history, as the chain has opened a new Zellers pop-up inside their Hudson's Bay location at Burlington Centre Mall in Ontario – the Burlington Centre store page even mentions "Zellers" as something they carry.
As reported by Retail Insider, the pop-up was originally opened in August on the second floor of the Hudson's Bay store, complete with Zellers signage and red decor throughout the section. The pop-up features a mostly-uninteresting assortment of products, including Canada-branded apparel, bedding, housewares and toys.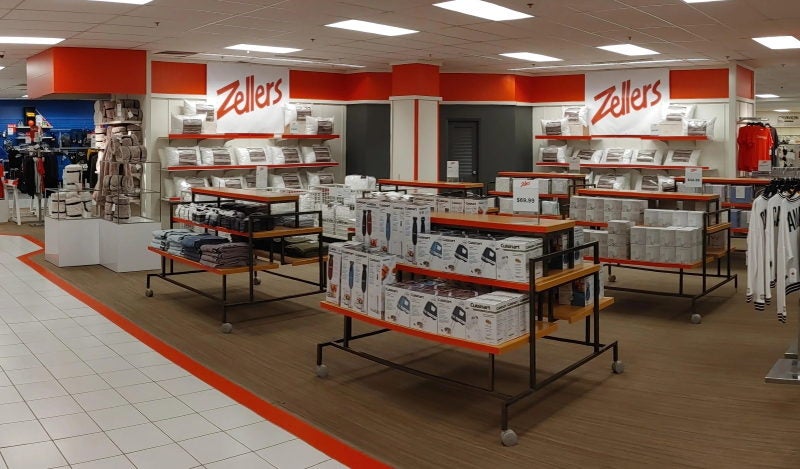 Inside the Zellers pop-up at Burlington Centre Mall (image via Reddit).
According to a Hudson's Bay spokesperson, the Zellers pop-up is meant to provide a "fun and nostalgic experience" for customers and more pop-ups could open at other Hudson's Bay locations in the future, but no specific details were provided.
Zellers is one of the most iconic retail brands in Canada, as the discount chain once operated over 300 stores across the country into the late-1990s. That number dwindled to 64 in 2011 after 220 stores were sold to Target for their ill-fated expansion into Canada, then to just two in 2013.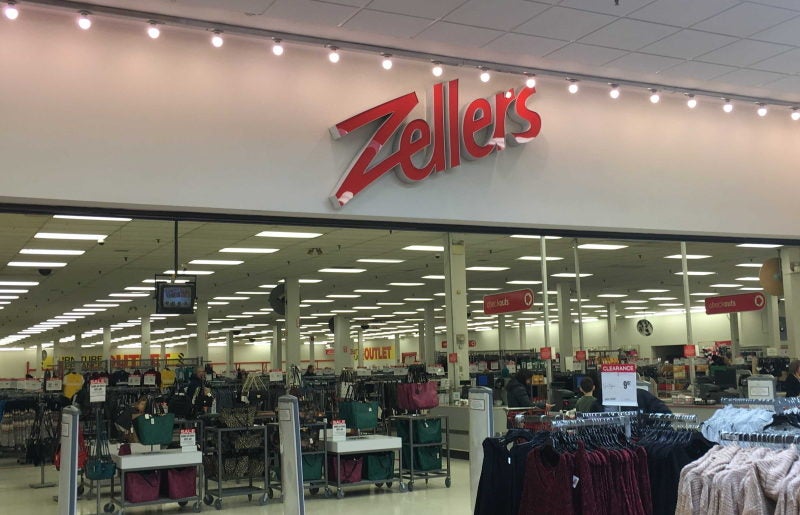 Zellers operated two standalone stores until January 2020 (Etobicoke location pictured).
The last two standalone Zellers stores – one in Etobicoke, ON and one in Nepean, ON – operated in relative obscurity as liquidation outlets until they were closed for good in January 2020, with Hudson's Bay Company retaining the rights to the brand. We visited the 95,000 square-foot Etobicoke location back in 2017 – click here to read about the visit and see what the store had to offer.
While Zellers stores are effectively extinct, the Zellers brand still maintains a loyal following on social media, with Canadians reminiscing about Zeddy the bear mascot, The Skillet in-store diner and other Zellers-related shopping experiences whenever the brand becomes a trending topic.
____________________
Source: Retail Insider