IKEA's Gaming Collaboration with ASUS ROG Comes to Canada in October
By
Simon Hung
September 16, 2021
Be on the lookout for gaming gear the next time you're at IKEA, because the furniture giant is launching a new line of affordable gaming furniture made in collaboration with Republic of Gamers (ROG).
Originally released in February exclusively in China and Japan, the IKEA x ROG Collection is a gamer-oriented line of furniture and accessories designed in partnership with Republic of Gamers – the gaming division of PC component manufacturer ASUS.
On September 16, IKEA announced that the collection would expand to the United States and other markets this October. While Canada was not directly mentioned, an IKEA x ROG teaser page is live on IKEA Canada's website with note of an October 2021 launch.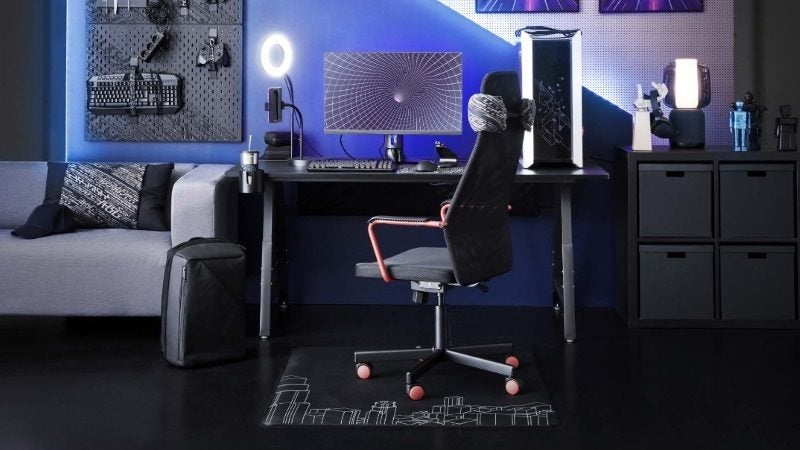 The IKEA x ROG Collection features over 30 products including gaming desks, chairs and accessories.
The IKEA x ROG Collection includes over 30 products spread across six new product families – GRUPPSPEL, HUVUDSPELARE, LÅNESPELARE, MATCHSPEL, UPPSPEL and UTESPELARE. Furniture including gaming desks, chairs and storage make up over half of the collection, while accessories like mouse pads, cup holders, neck pillows, ring lights and other peripherals make up the rest.
Most items in the collection feature a typical gamer aesthetic (all-black), but there are some splashes of colour like red accents on gaming chairs and some grey hues, along with a few all-white colour options.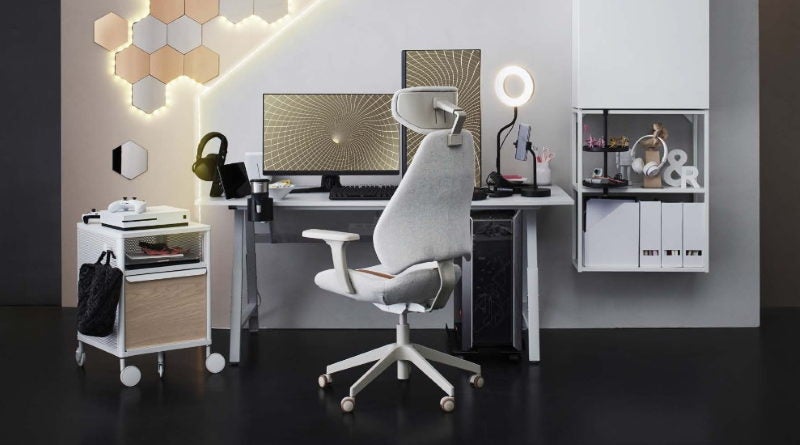 Some grey and white colour options are available for those who don't want the all-black gamer aesthetic.
The complete IKEA x ROG Collection is viewable on IKEA's US website, with prices ranging from $7.99 to $599.99 USD. It's currently unknown if IKEA Canada will carry the complete lineup of products or a more limited selection at launch.
____________________
Source: IKEA