LEGO's New 2049-Piece Batmobile is Inspired by the Tumbler from The Dark Knight
By
Simon Hung
September 1, 2021
"Does it come in black?"
An all-new Batmobile is rumbling into the LEGO collection later this year, as the company has unveiled a new 2049-piece Batmobile set inspired by the Tumbler from Christopher Nolan's Dark Knight Trilogy.
Scheduled for release on November 1 and priced at $329.99 in Canada, the new LEGO DC Batman Batmobile Tumbler is a brick-built replica of the armoured vehicle driven by Batman in Batman Begins and The Dark Knight. The Tumbler also makes an appearance in The Dark Knight Rises, but with a brown-camo paint job after Bane steals several of them from Wayne Enterprises.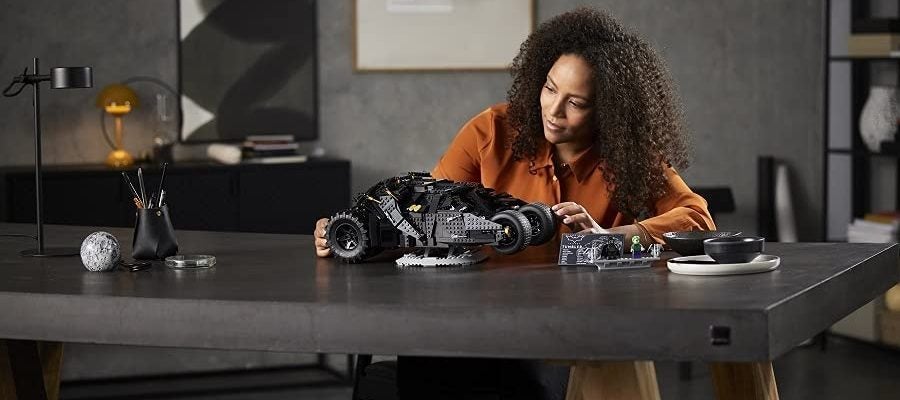 The fully-built Tumbler measures 45cm long and comes with two LEGO Minifigures.
This will mark the second time LEGO has released a Tumbler set, following the now-retired 1869-piece LEGO DC Super Heroes The Tumbler from 2014. There are a few notable differences between the two, as the 2021 Tumbler is slightly larger and features more film-accurate details for the rear tire treads and the window between the front wheels. The 2021 version also comes in sleek all-black packaging, which – along with being thematic for Batman – is typically reserved for LEGO's "for adults" lineup of building sets.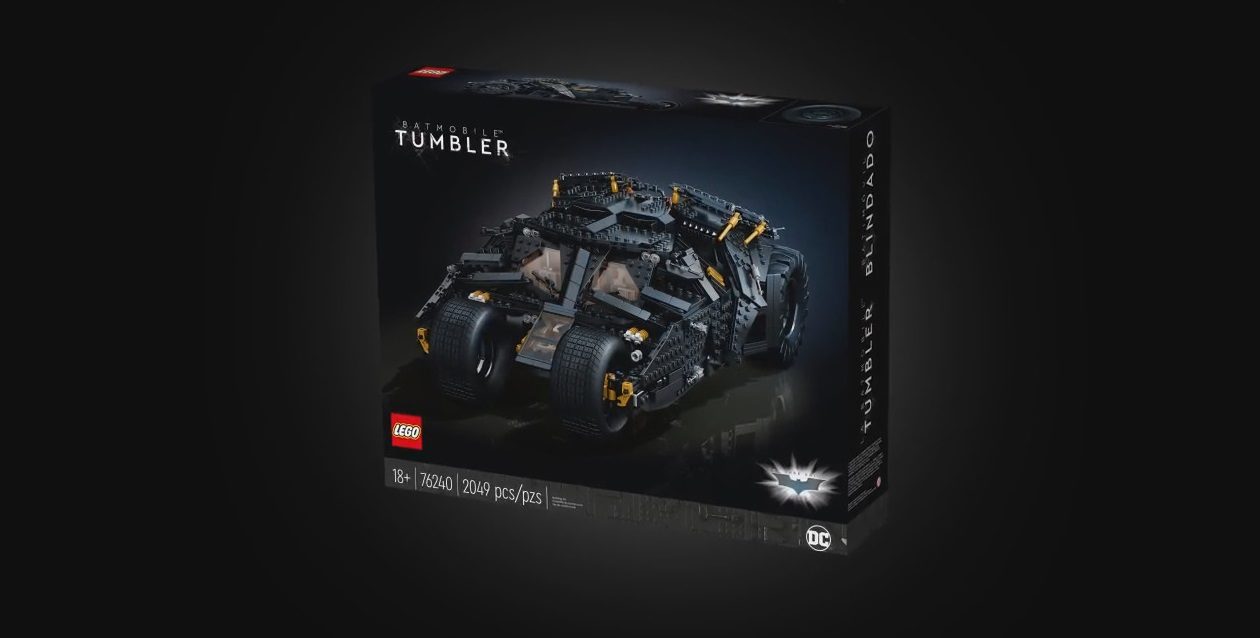 The Tumbler comes in a very Batman-esque all-black packaging.
The fully-assembled Tumbler measures 45cm long, 25cm wide and 16cm tall and comes with two LEGO Minifigures – one of Christian Bale's Batman and one of Heath Ledger's Joker. At launch, this will be the most-expensive Batmobile set available from LEGO, beating the 1989 Batmobile priced at $299.99.
A must-have gift for Batman fans this holiday season, the LEGO DC Batman Batmobile Tumbler is available to pre-order now from the LEGO Shop, with orders shipping starting November 1.