Space Jam: A New Legacy Happy Meal Toys Have Arrived at McDonald's Canada
By
Thomas Kenzaki
July 6, 2021
McDonald's Canada just dropped a new set of Space Jam: A New Legacy Happy Meal toys, ahead of the film's highly anticipated release on July 16th.
The Tune Squad which features Bugs Bunny and other fan favourite Looney Tunes members, is back 25 years after the first Space Jam movie which originally starred Michael Jordan. This time around though, it features LeBron James in the leading role.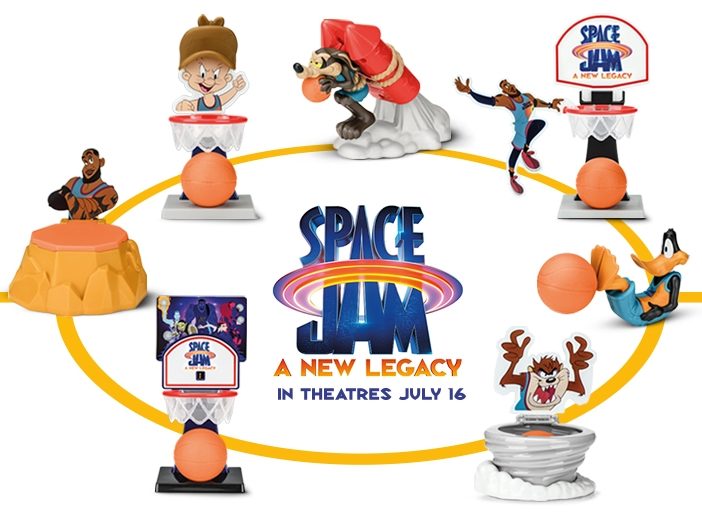 Starting today, you can find new Space Jam 2: A New Legacy Happy Meal toys at McDonald's locations across Canada. The new set features 14 toys in total and come in fun Space Jam themed Happy Meal boxes.
Here are all the Space Jam: A New Legacy toys in this new release:
LeBron James
LeBron James Dunk
LeBron & Bugs
Bugs Bunny
Lola Bunny
Daffy Duck
Elmer Fudd
Tasmanian Devil
Yosemite Sam
Sylvester & Tweety
Marvin the Martian
Wile E. Coyote
Road Runner
Goon Squad
If the Happy Meal toys weren't enough for you, McDonald's is also giving you the opportunity to win an amazing Space Jam: A New Legacy jersey through a special contest. There are 100 available to be won and you can win by ordering a Happy Meal through a special $3.49 offer in the McDonald's app, or via no purchase entry methods. (Full contest rules)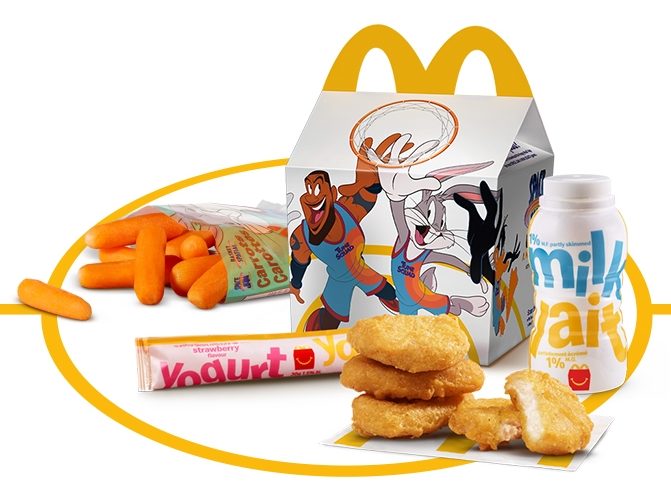 In addition to that, for the first time ever Canadians will have the choice of baby carrots with their Happy Meal. This new limited-time option is something Bug's Bunny can definitely get behind.
The new McDonald's x Space Jam: A New Legacy partnership is bound to be a big success, so if you want to collect the full toy set I suggest heading to McDonald's soon because it's only here for a limited time.
Are you excited for the new Space Jam: A New Legacy Happy Meal toys at McDonald's? Let us know what you think in the comments.