LEGO's New Seinfeld Set Comes to Canada on July 21
By
Simon Hung
July 5, 2021
Seinfeld is officially getting the LEGO treatment, as the LEGO Group has unveiled an all-new LEGO Ideas Seinfeld set to celebrate the sitcom's premiere 32 years ago on July 5, 1989.
Scheduled for release on July 21 and priced at $109.99 in Canada, the 1326-piece LEGO Ideas Seinfeld set is inspired by Jerry Seinfeld's apartment from the show, complete with a buildable kitchen, living room and office space. Several accessories are also included as Easter eggs for fans, including a Festivus pole, a tape of Prognosis Negative, a Commando 8 air conditioner with 12,000 BTUs of raw cooling power and more.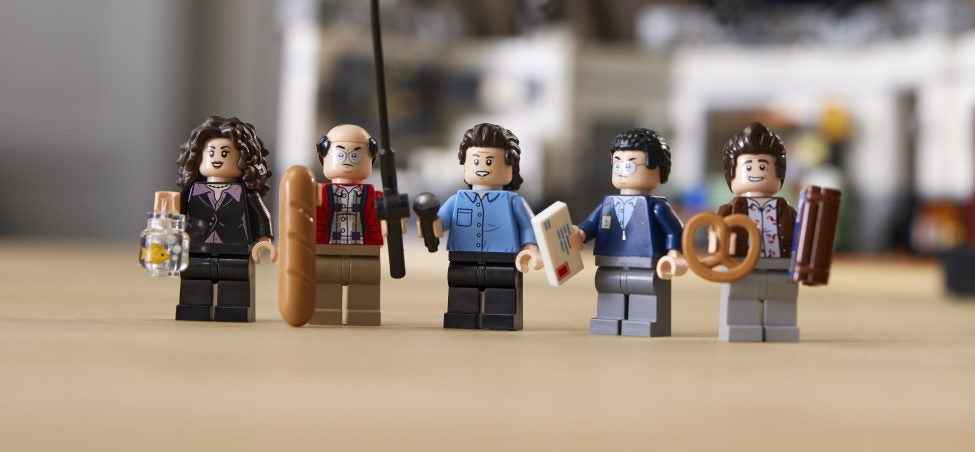 All four Seinfeld main characters (plus Newman) are included as LEGO Minifigures.
In addition, all four main characters are included in LEGO Minifigure form, along with Jerry's arch-enemy Newman, each carrying memorable items from the show's 180-episode run.
Jerry Seinfeld with a microphone
Elaine Benes with a goldfish in a bag
George Costanza with rye bread and a fishing pole
Cosmo Kramer with a pretzel and The Coffee Table Book of Coffee Tables
Newman with a piece of mail
Like the LEGO Central Perk set inspired by Friends, this Seinfeld set was originally a fan submission from the LEGO Ideas program. The design was submitted in June 2019 by Australian Seinfeld and LEGO fan Brent Waller, "I loved Seinfeld in the 90s and recently re-watched them all. I thought it was a travesty that a LEGO Seinfeld set didn't exist so I made an effort to resolve that and make the best rendition of Jerry's Apartment and the gang that I could."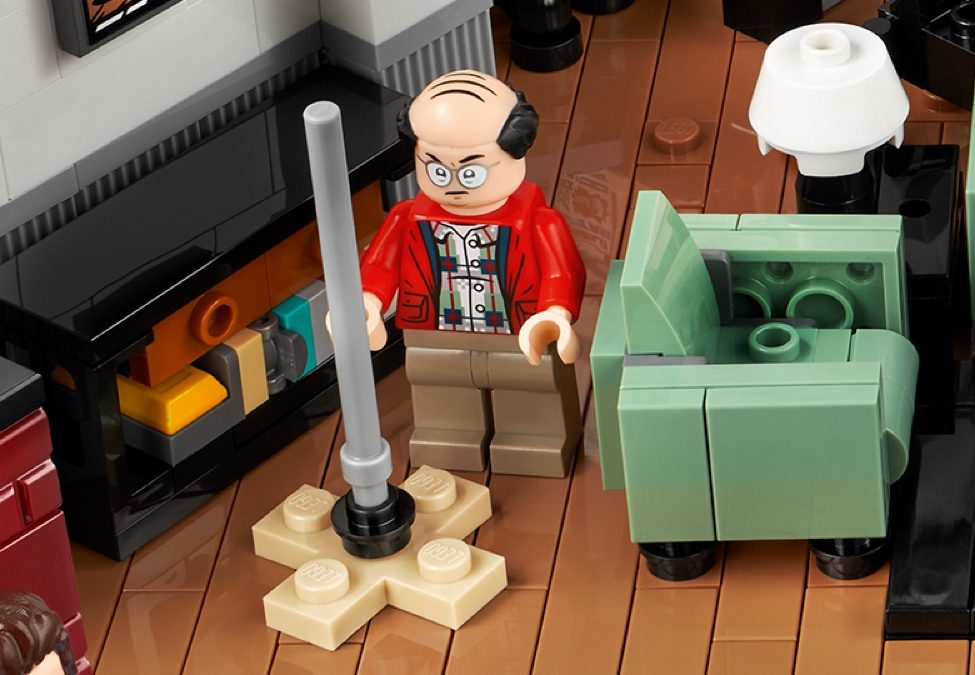 Several accessories come with the LEGO Seinfeld set, including a Festivus pole.
The LEGO Ideas Seinfeld set is available exclusively from the LEGO Shop starting Wednesday, July 21. At launch, the set will only be available for LEGO VIPs, while non-VIP members will have to wait until August 1 for access – membership to LEGO's VIP program is free with perks including early-access to sets (like this one) and member-only discounts throughout the year.
____________________
Source: LEGO