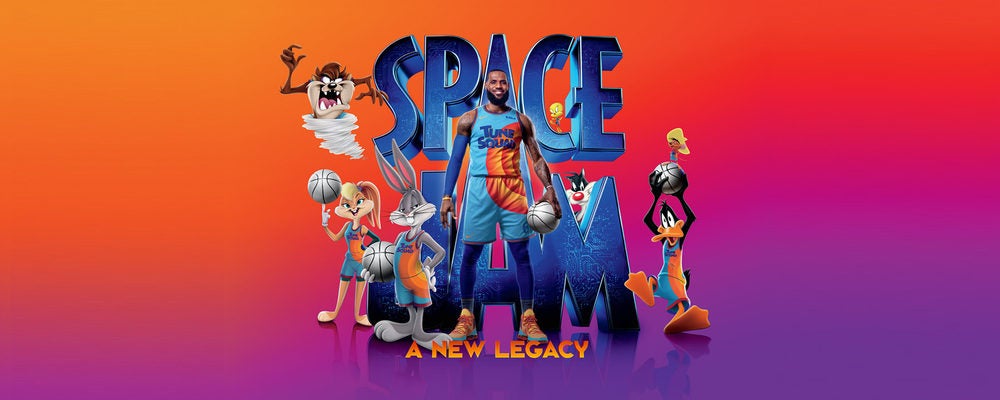 How to Watch Space Jam: A New Legacy in Canada
By
Simon Hung
July 14, 2021
25 years after Michael Jordan hit a buzzer-beating slam dunk to lift the Tune Squad over the Monstars in Space Jam, the long-awaited sequel is finally set to premiere this Friday, with LeBron James taking his talents to Hollywood in Space Jam: A New Legacy.
Space Jam: A New Legacy will be a spiritual successor to the OG Space Jam, as the two are set in the same universe, but James has noted in interviews that A New Legacy will serve more as a standalone film rather than a direct sequel. Like its predecessor, an all-star lineup of basketball players will join James and the Looney Tunes in the cast, including Anthony Davis, Damian Lillard, Diana Taurasi, Klay Thompson and more.
In Canada, Space Jam: A New Legacy will be released simultaneously in movie theatres (where open) and through premium video-on-demand services for $24.99, similar to other simultaneous-release movies from Warner Bros. like Wonder Woman 1984 and Godzilla vs. Kong.
Here's how you can watch Space Jam: A New Legacy in Canada when it premieres on July 16 – we'll update this list with more options and direct links as they become available this Friday.
All rental options support a maximum resolution of 4K HDR and come with a 48-hour viewing window from the time you start playing. As of July 14, most movie theatres across Canada are open with limited capacities, except for theatres in Manitoba, which have not been cleared to re-open by the provincial government.
Space Jam: A New Legacy will be available to stream through several premium video-on-demand services in Canada.
After NBA superstar LeBron James and his son Dom are kidnapped by a rogue A.I. program (named Al-G Rhythm), LeBron's only way to return home is to lead the undisciplined Looney Tunes in a winner-take-all basketball game against the Goon Squad – a team of super-powered digitized basketball stars assembled by Rhythm to humiliate King James.