LEGO's New 2079-Piece Typewriter Set Features Real Keys and a Moving Carriage
By
Simon Hung
June 9, 2021
LEGO's newest jaw-dropping set is one that would make Ron Swanson1 proud, as the company has unveiled a brand new 2079-piece Typewriter set inspired by classic typewriters of yesteryear.
Scheduled for release on June 16 and priced at $269.99 in Canada, the LEGO Typewriter is the newest addition to the LEGO Ideas Collection, which features sets inspired by fan submissions from the LEGO Ideas program. The typewriter was originally submitted in 2018 by U.K. LEGO fan Steve Guinness and generated over 10,000 supporters before LEGO officially brought the design to life.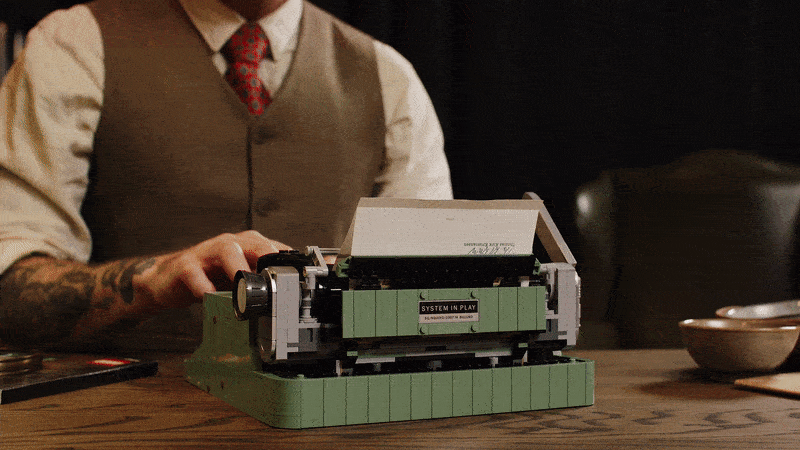 The LEGO Typewriter features working keys and a moving carriage to mimic the real thing.
While the LEGO Typewriter is pricey, it features several one-of-a-kind features integrated in its design. Most notably, the typewriter includes working keys and a brick-built carriage, which moves as you type, along with a typebar that rises each time a key is pressed and a platen roller so you can feed paper into the typewriter.
The mint-green colour scheme also pays homage to LEGO founder Ole Kirk Kristiansen, who used a similar typewriter in the 1950s. A signed letter from family descendant and current LEGO Deputy Chairman Thomas Kirk Kristiansen also comes with the set and can be placed in the typewriter for display – 43 versions of the letter are included, each in a different language.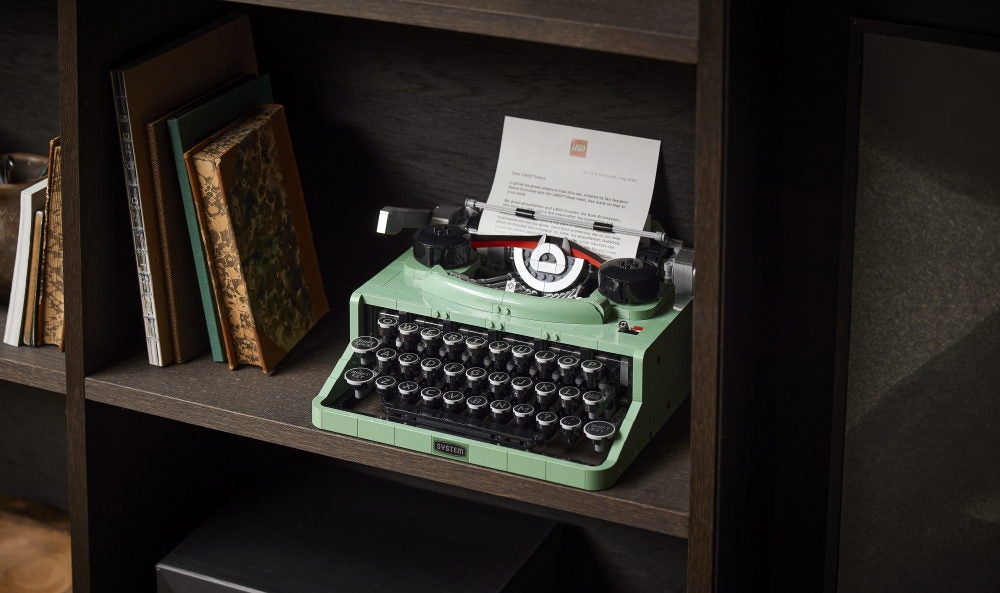 A built-in platen roller lets you feed paper into the LEGO Typewriter for display.
At launch, LEGO Ideas Typewriter will only be available for LEGO VIPs, while non-VIPs will have to wait until July 1 for access – membership to LEGO's VIP program is free with perks including early-access to sets (like this one) and member-only discounts throughout the year.
____________________
Source: LEGO