LEGO Unveils New R2-D2 Set Ahead of Star Wars Day 2021
By
Simon Hung
April 21, 2021
Beep-boop. The galaxy's favourite astromech droid is making a comeback, as LEGO has unveiled an all-new LEGO Star Wars R2-D2 to commemorate the 50th anniversary of Lucasfilm.
This new 2314-piece R2-D2 will be available exclusively from the LEGO Shop in Canada for $269.99 starting May 1 to coincide with LEGO's May the 4th Star Wars celebrations.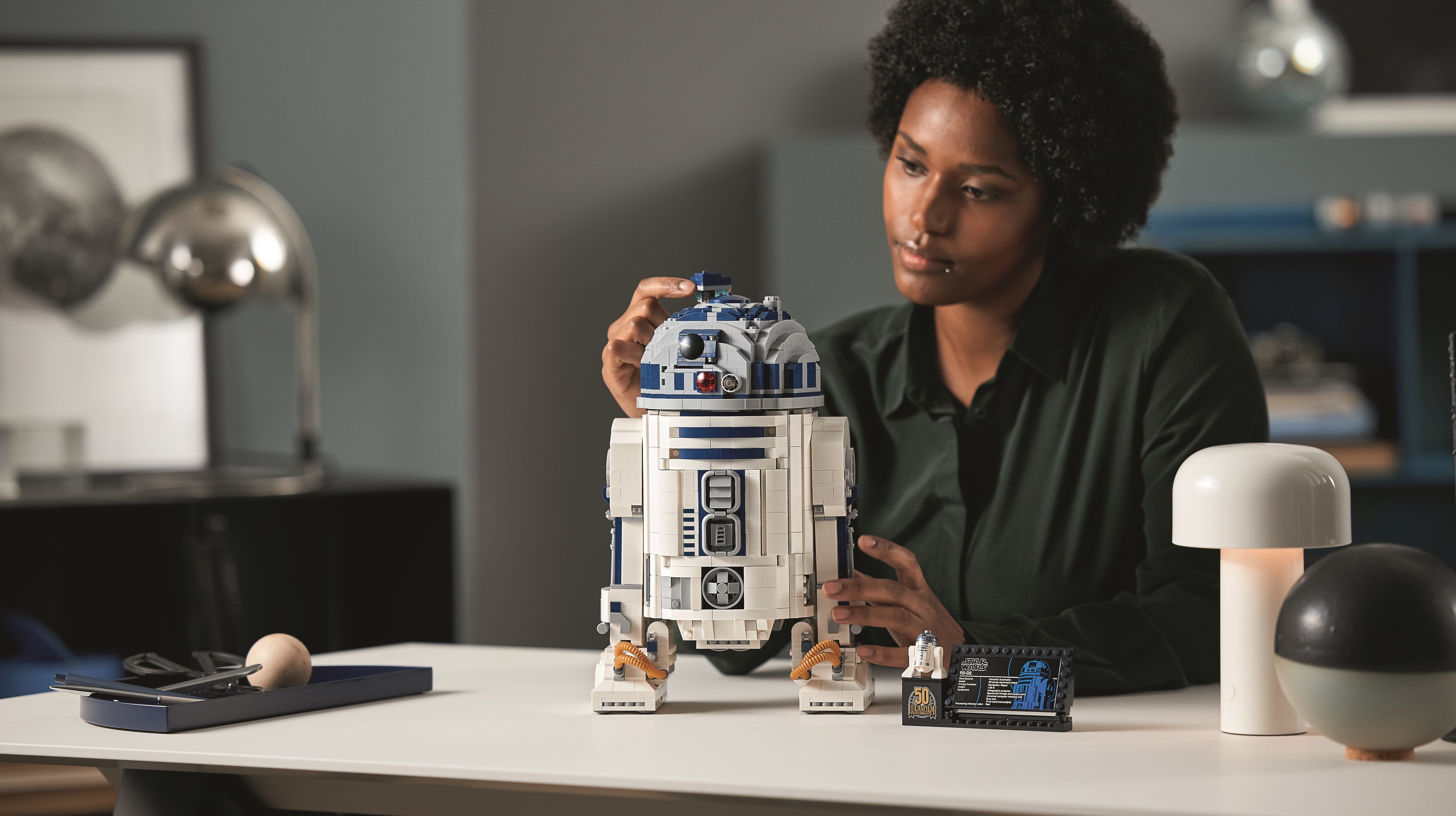 Artoo's dome features an extendable periscope and a spot to hide Luke's (included) lightsaber.
Diehard LEGO fans may recognize this new R2-D2 set, as it's strikingly similar to LEGO's Ultimate Collector Series R2-D2 (10225), which was originally released in 2012 and has since been retired. While the 2021 LEGO R2-D2 (75308) isn't officially branded as an Ultimate Collector Series set, it does have several notable improvements over the original, including rounded bricks for Artoo's head and body, more hideaway gadgets, an extendable periscope in the dome and a hidden compartment to store Luke Skywalker's lightsaber just like in Return of the Jedi.
Fully-assembled, R2-D2 measures 31 cm high, 20 cm wide and 15 cm deep and features a few interactive elements built-in, including a retractable mid-leg, rotating dome head and integrated hatches to reveal a few of Artoo's gadgets including a data prong and utility tool. A commemorative plaque with the Lucasfilm 50th anniversary insignia and a tiny R2-D2 minifigure are also included with this must-have set.
Order your own R2-D2 from the LEGO Shop starting Saturday, May 1 and stay tuned to RedFlagDeals for more Star Wars Day coverage from LEGO and other retailers next month.
____________________
Source: LEGO